At Build 2017, Microsoft introduced some interesting new features coming to Windows 10 in the Fall Creators Update. One of these features, Timeline, is available to start using now for Android users through the Cortana beta Program. Well, not exactly. You can use Timeline, but it is not as refined as Microsoft intends it to be.
Microsoft knows people have multiple devices and wants to continue those experiences throughout Windows 10. Microsoft wants Timeline to fill that void. Timeline allows your content and activities to move seamlessly from one device to another using the power of Microsoft Graph.
Timeline will be a major replacement update to the current Task View for Windows 10. Timeline will give you a visual on what projects you are working on in Windows 10 represented by cards showing your recent activity, along with the date and time where you left off, and what device you were using.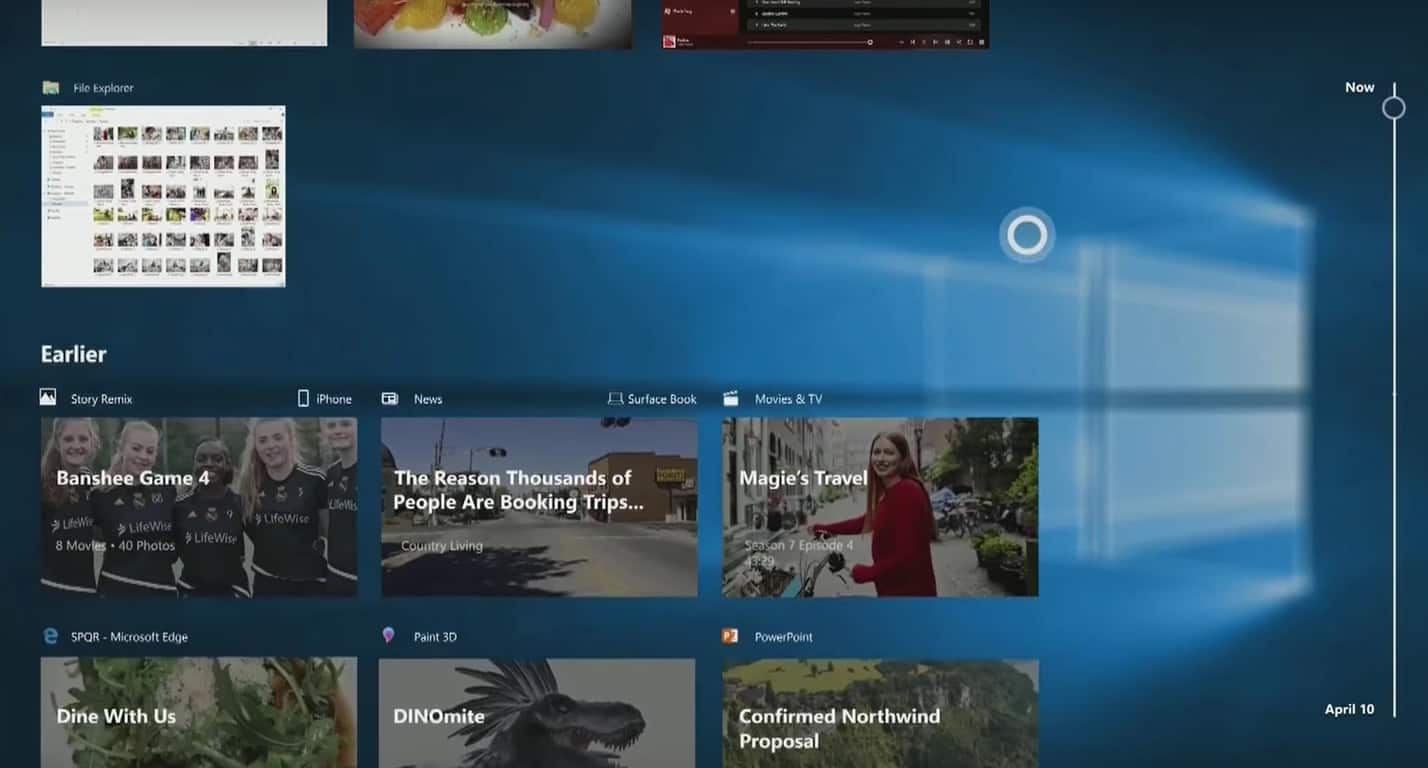 Timeline reminds me of how OneDrive works when syncing media content between devices. Timeline also reminds me of Outlook's "Journal" feature. Although Microsoft has not highlighted Outlook's Journal feature in the past, Outlook Journal has been a part of Outlook for years, and kind of does what Timeline will do.
However, Timeline excels with its integration with Cortana. From what I can surmise, Cortana is the missing piece of the puzzle that is able to sync experiences between devices. Microsoft knows that not all users will be using a Windows 10 PC; they might switch from a Windows 10 device to an Android phone, ChromeBook, iPhone, or macOS device. However, by prompting users to install Cortana on their devices, they will have also the option to use "Pick Up Where You Left Off."
If you have an Android or iOS device, Microsoft will allow you to continue your Windows 10 PC experience on your phone or other device. As we already know, Timeline will be not be available in the upcoming Windows 10 Fall Creators Update on October 17, 2017. Instead, Timeline will be available in the next Windows 10 feature update coming sometime in early 2018.
Android users can start trying some of the features of Timeline now. It is important to note that this is not a new Android feature that was just released today, it is something that has been available for a while now. No word yet when iOS users will be able to start using these features, yet but I assume it will be sometime soon. While Timeline is not the full-featured version that Microsoft intends, it is still interesting to test out Microsoft's vision. Of course, there are a few things that you'll need first to get started:
An Android device
A Windows 10 PC running latest Insider Preview build
Join the Cortana beta Program on Android
Once you sign up for the Cortana beta Program on Android or and get the latest update, you will also need to link your phone to your Windows 10 PC running the latest Insider Preview build. It's quick and easy, just go to Settings>Phone>Add a phone. From there, you enter your phone number and Microsoft will prompt you to install the Microsoft Apps app for your Android device.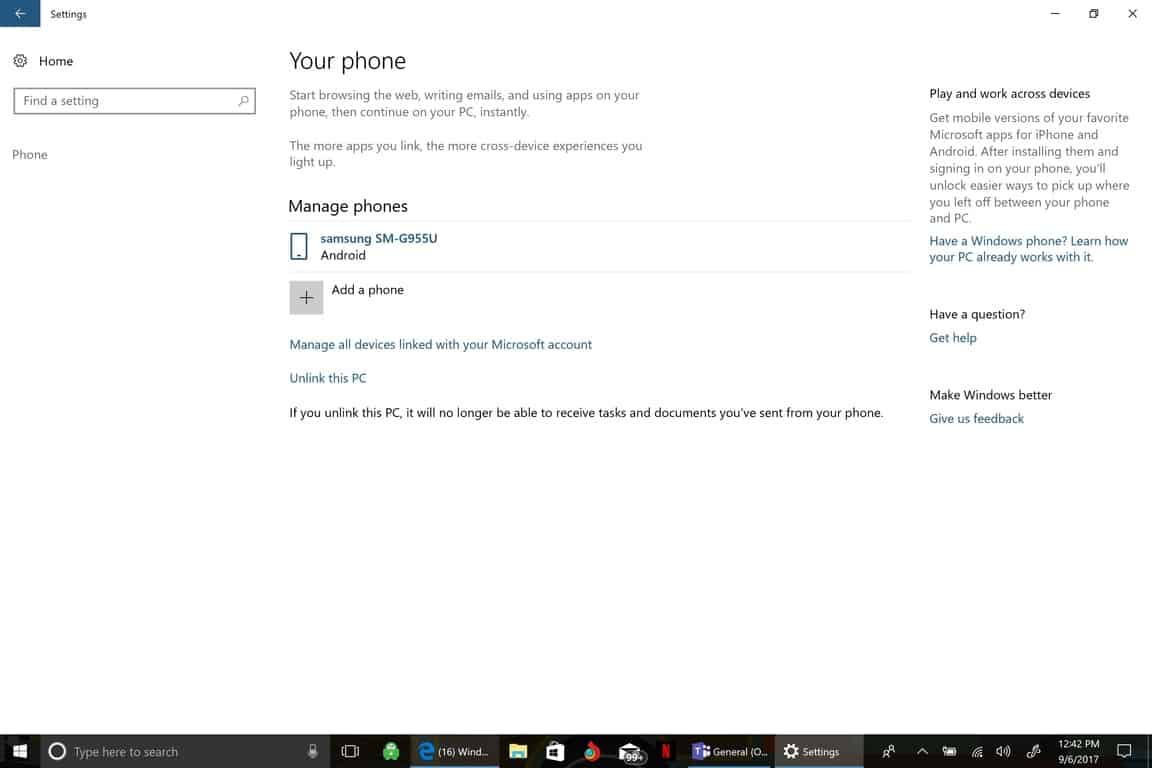 Once your phone is linked to your Windows 10 PC, you can use another feature that was announced at Build 2017 the "Pick Up Where You Left Off" feature to continue your browser activities on Google Chrome to Microsoft Edge on Windows 10.
No matter what browser you use on your phone, Windows 10 will automatically open to Microsoft Edge. This is also not contingent on any browser you choose to use by default in Windows 10 either. Microsoft Edge will automatically supersede any browser that you chose by default in Windows 10.
Timeline is a great feature and it's a shame that it won't be included in the Windows 10 Fall Creators Update coming October 17, 2017. At least you can still try out Timeline on your Android device in the Cortana beta Program. It's not the best experience, but it gives you a little bit of a preview of what's to come with Microsoft Timeline.
Get Cortana for Android today to start testing out Timeline on your Windows 10 PC. Just be sure that you are registered for the Cortana beta Program.