Windows 10 has a habit of presenting "tips and tricks" at various points as you use the operating system. These are delivered as notifications in Action Centre which can become distracting.
To disable these help messages, open the Settings app (Win+I) and click the "System" category. Next, choose the "Notifications & actions" page from the menu on the left.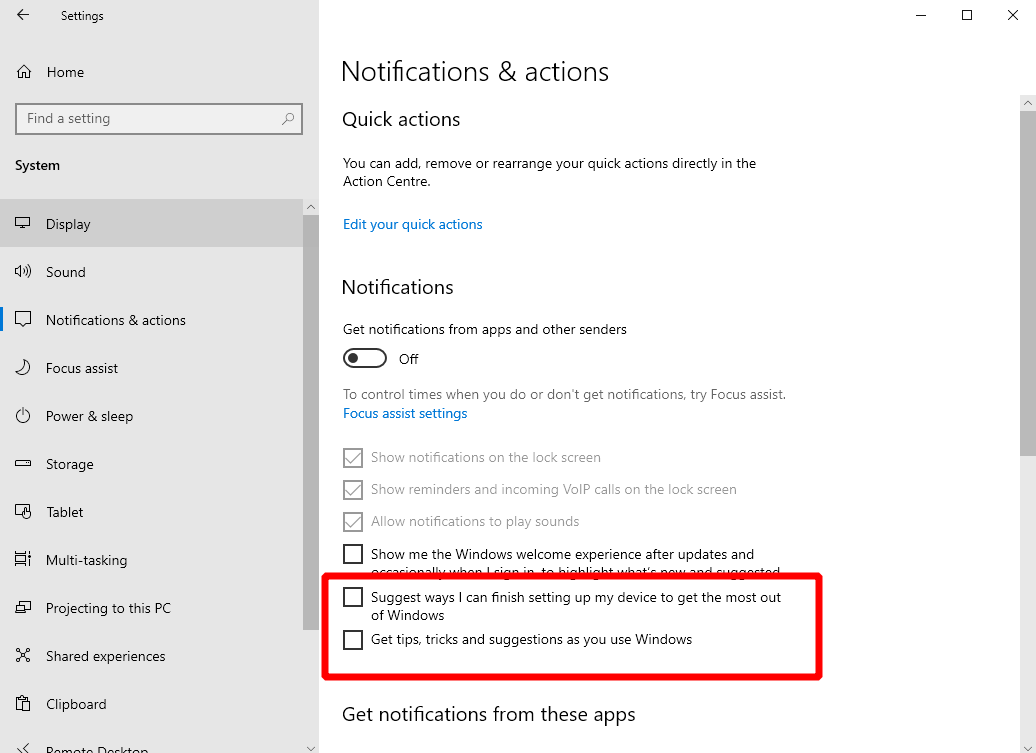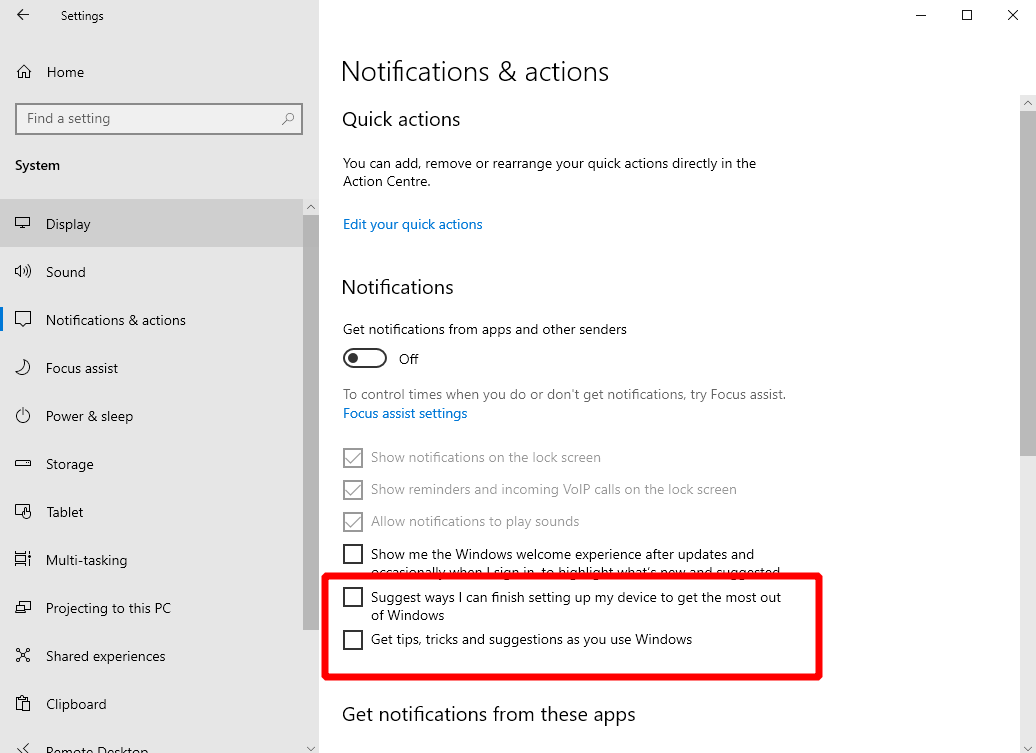 The relevant settings lie within the checkboxes listed under the "Notifications" header on the page. Start by unchecking the "Get tips, tricks and suggestions as you use Windows" option, which should disable most of the notifications.
The preceding option, "Suggest ways I can finish setting up my device to get the most out of Windows", may also be worth turning off. This inhibits notifications which prompt you to setup features such as OneDrive and backups.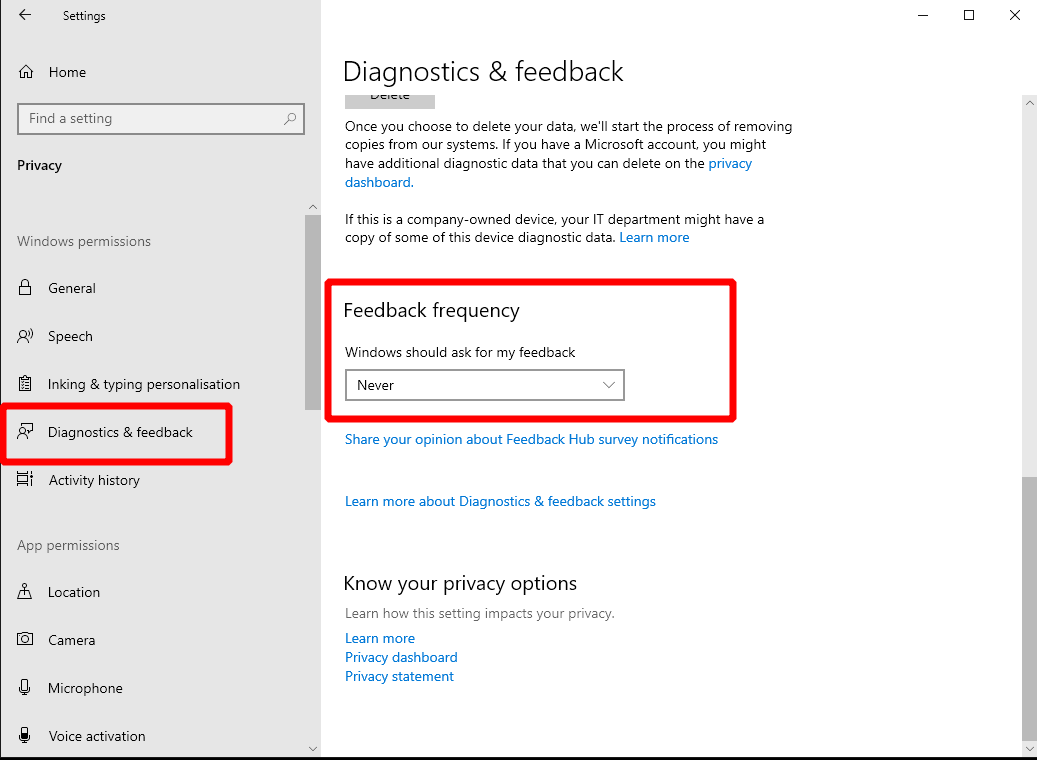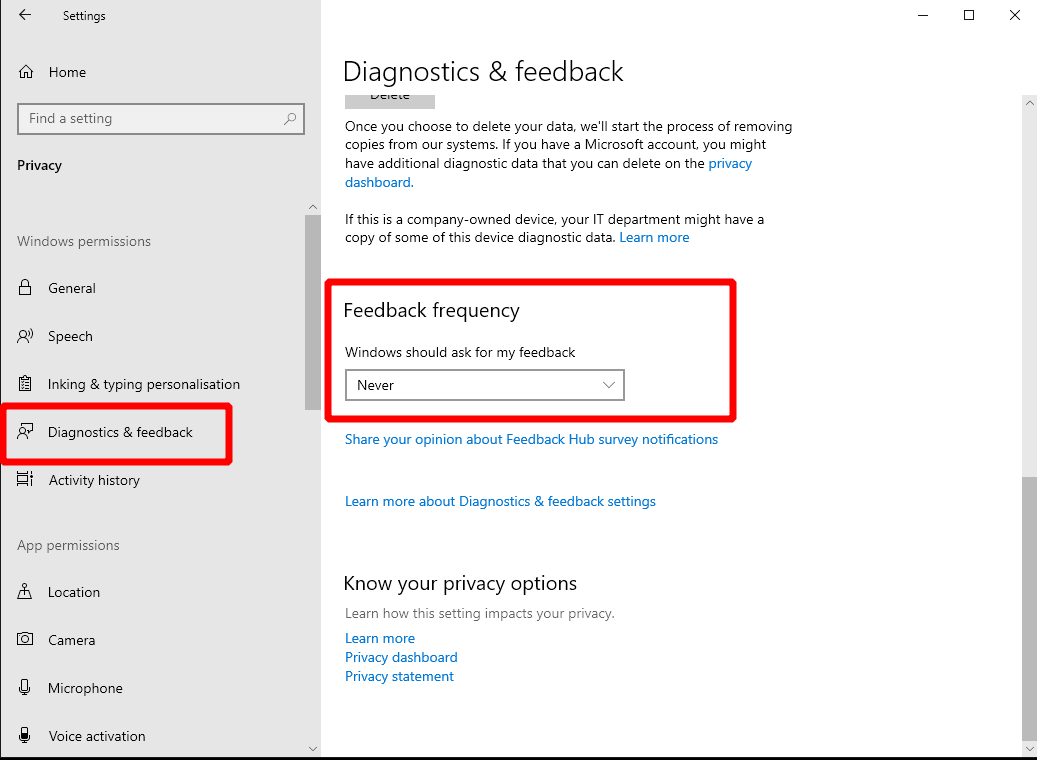 There's one other category of alert which you won't find here. Sometimes, Windows 10 might prompt you to submit feedback via a notification. To disable these, return to the Settings homepage and click the "Privacy" category.
Next, click the "Diagnostics & feedback" page and scroll down to the bottom. Change the selected option in the "Windows should ask for my feedback" dropdown to "Never". Windows will then stop pestering you to send your thoughts back to Microsoft.