Everyone here at OnMSFT uses Microsoft Teams on a daily basis, but I am frequently aggravated when I accidentally hit ENTER to begin a new line instead of using the correct SHIFT + ENTER command in Microsoft Teams. I am trained by default to use ENTER to begin a new line as I use Microsoft Word often when preparing to publish articles.


I could not find any information online for changing keyboard shortcuts in Microsoft Teams for sending messages. But after some exploring within Microsoft Teams, I found a solution.
Use the Format Button
For this solution, you do not need to change any settings or remember any keystrokes. The standard inline reply box is great, but only if your message is no more than a few words. Instead of remembering to hit SHIFT + ENTER for a new line in Microsoft Team, look no further than the inline input field, and click the first message extension.


Once you click the first message extension, you have a much richer text editing experience by default, with plenty of room to type whatever you want for your message and use ENTER all you want to enter a new line.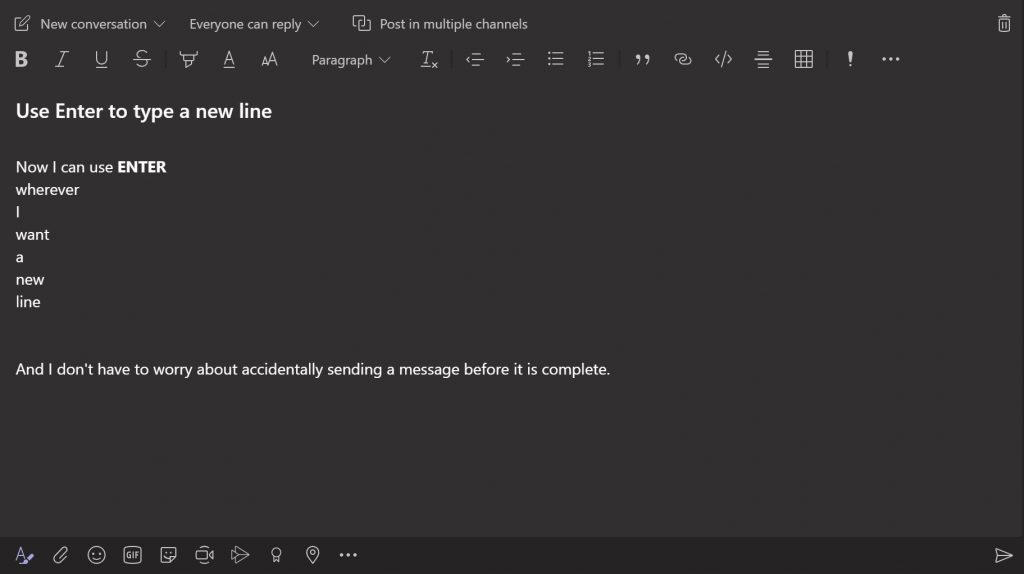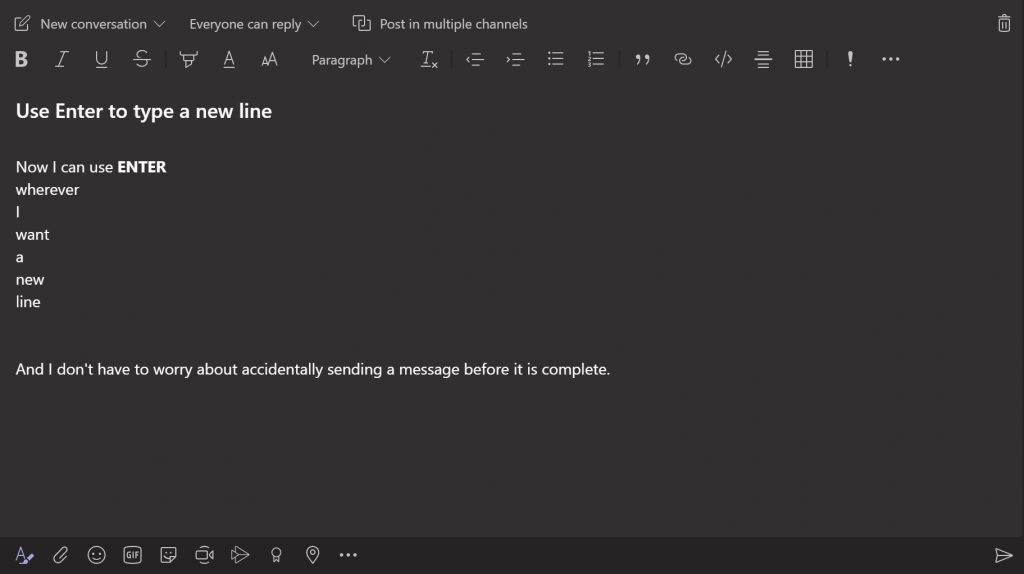 In addition, this expanded text interface allows you to edit your message how you want; add bold lettering, add bullet points, underline sections, and more. If you want to discard your message, you can use the trash icon in the upper right to discard your message. When you are ready to send your message, all you need to do is go to the right of the message and hit the send button.
How do you send messages in Microsoft Teams? Let us know in the comments.