As part of the ongoing improvements to Windows 10's Notepad, Microsoft added a built-in web search feature with last year's Windows 10 October 2018 update. This lets you quickly search for highlighted text, without having to copy-and-paste a selection into your browser.
This is a quick convenience tip but one which is buried in Notepad's "Edit" menu. To perform a quick search, highlight a word or phrase in your document. You can then press the Ctrl+E keyboard shortcut to launch a new web search for the text.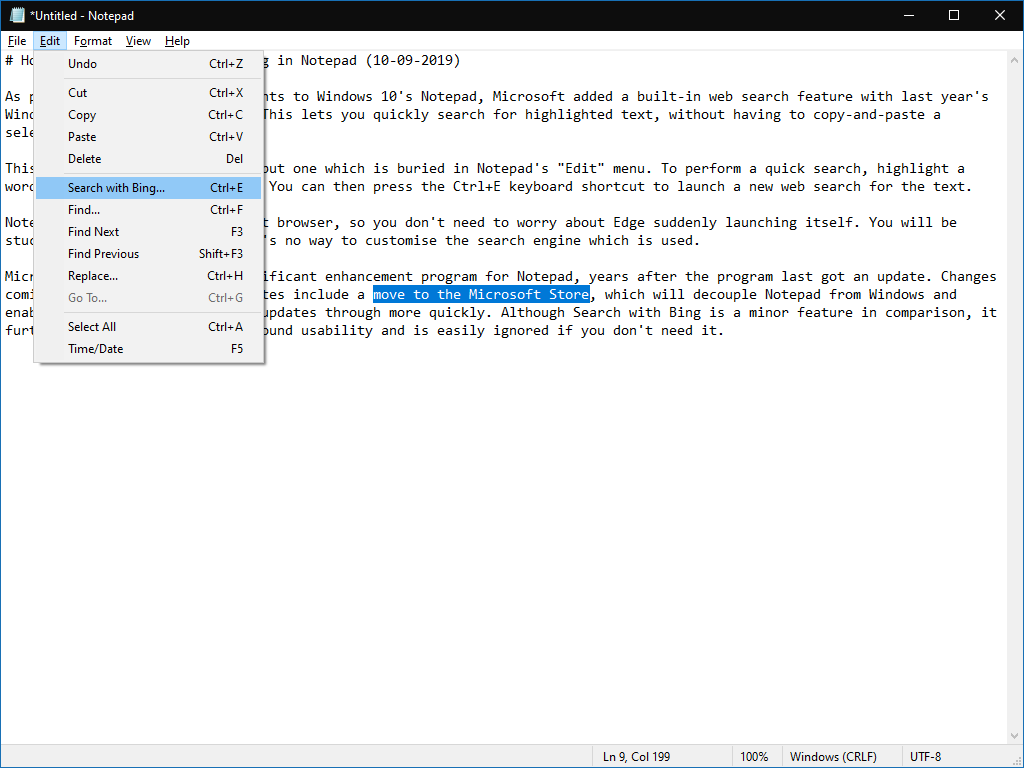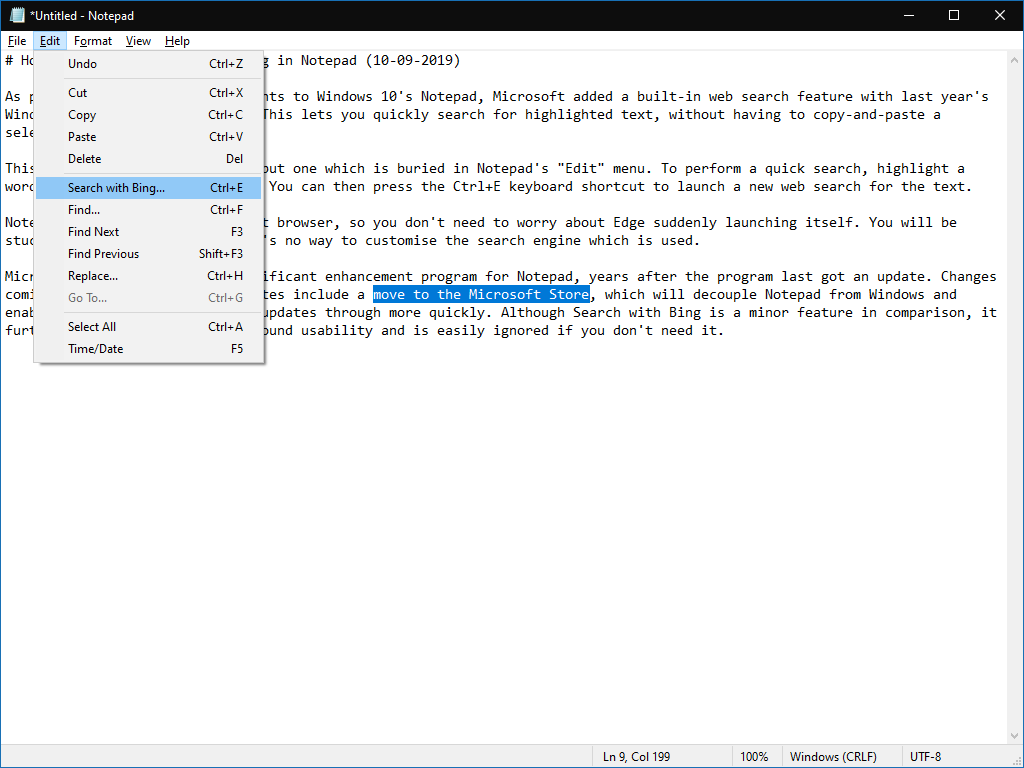 Notepad will respect your default browser, so you don't need to worry about Edge suddenly launching itself. You will be stuck with Bing though, as there's no way to customise the search engine which is used.
Microsoft has embarked on a significant enhancement program for Notepad, years after the program last got an update. Changes coming in future Windows 10 updates include a move to the Microsoft Store, which will decouple Notepad from Windows and enable Microsoft to push future updates through more quickly. Although Search with Bing is a minor feature in comparison, it further improves Notepad's all-round usability and is easily ignored if you don't need it.