The Microsoft Store permits you to use apps and games on up to 10 of your devices at a time. If you add an eleventh device to your account, you'll find you won't be able to install any apps to it. You'll need to revoke the Microsoft Store license for one of your other devices, so you stay below the limit.
To complete this procedure, start by logging in to your Microsoft account online. The direct link is "account.microsoft.com/devices/content," which will take you straight to the relevant page. You can also head to Microsoft Account home and follow the "Devices" links. You'll be prompted to enter your password or confirm a Microsoft Authenticator prompt to verify your identity.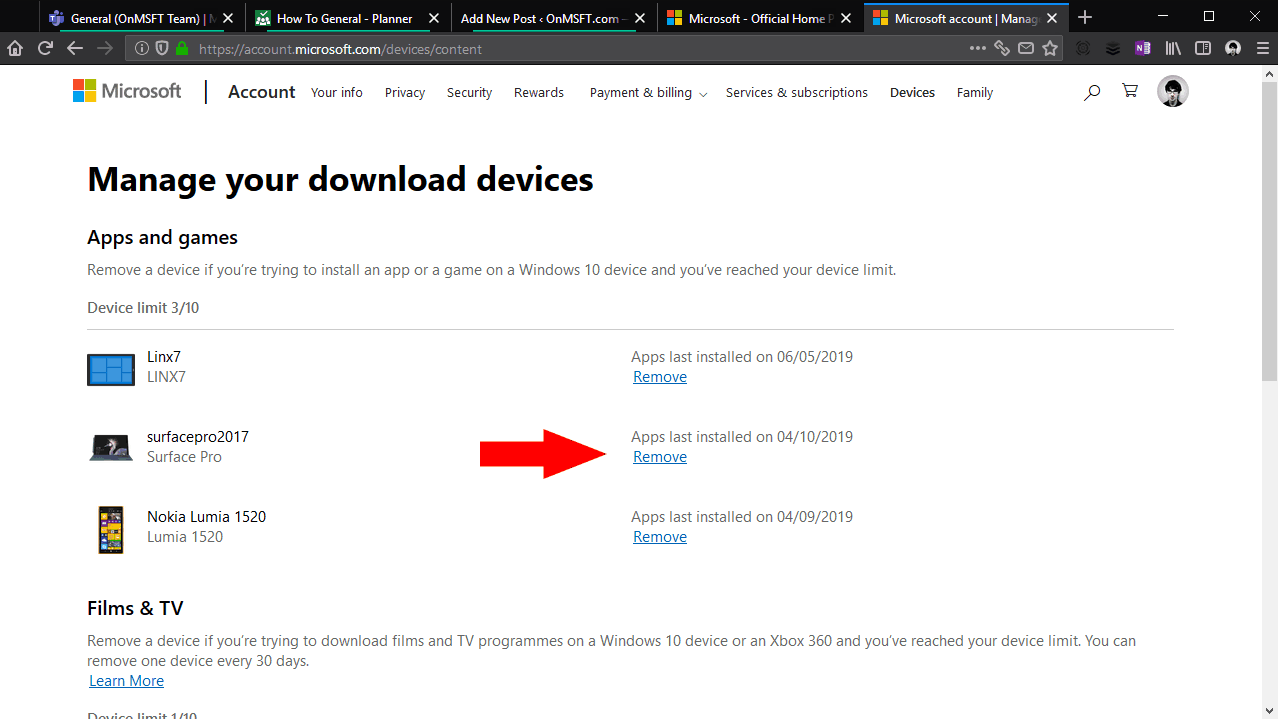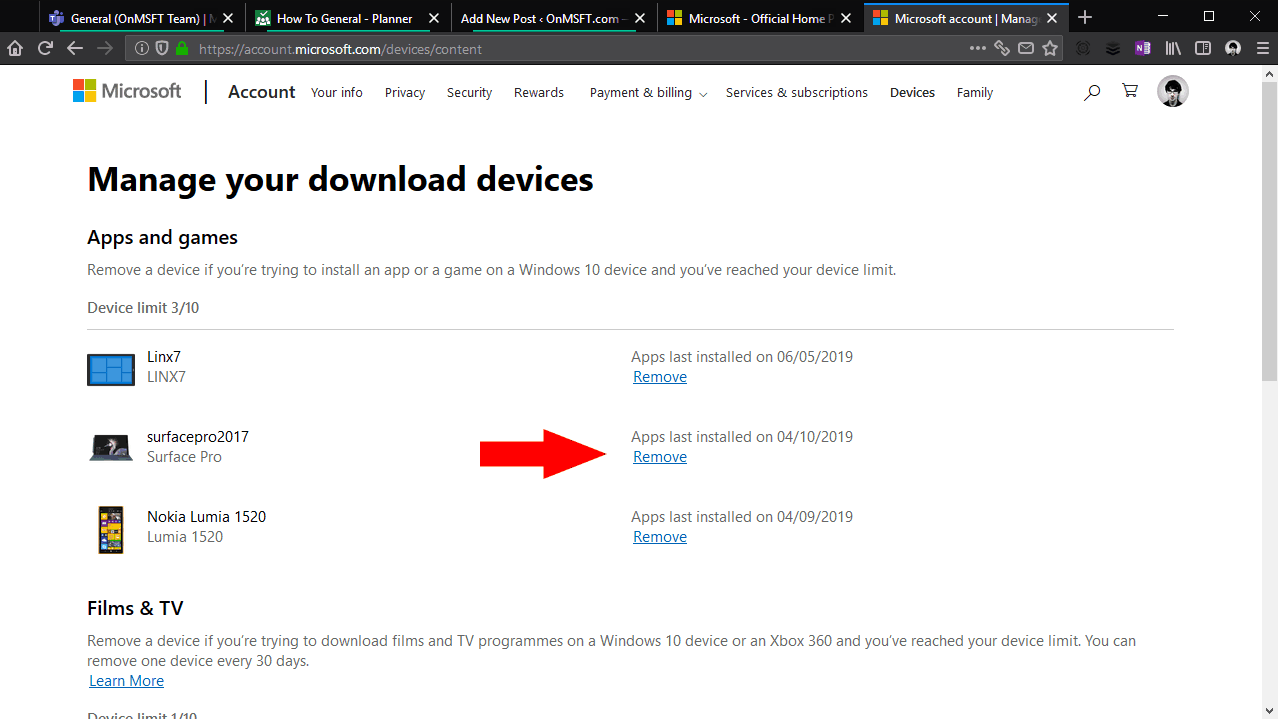 This screen shows you which of your devices are currently registered for Microsoft Store app installs. You'll see how many devices are connected, as well as the last usage date of each one. Identify the device you want to remove and click the "Remove" link next to its name.
A popup prompt will give you a final warning before you revoke the device's license. Tick the checkbox to acknowledge the prompt. Press the "Remove" button to complete the removal process.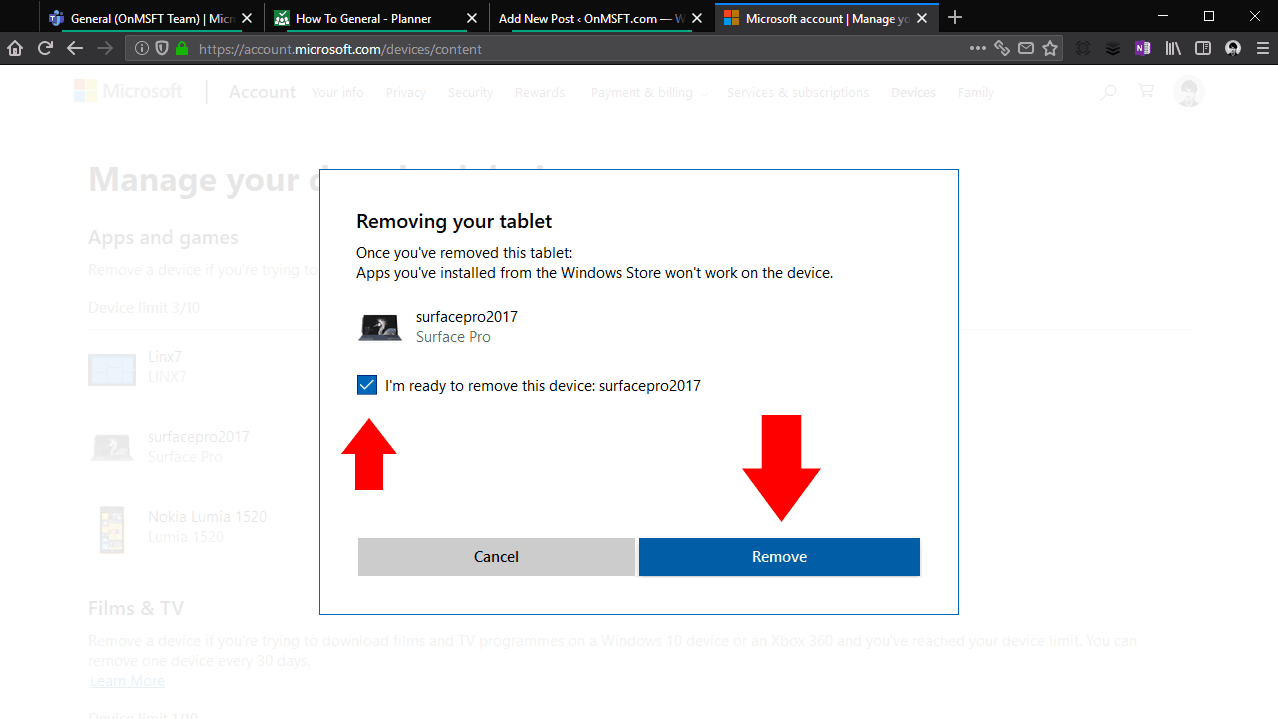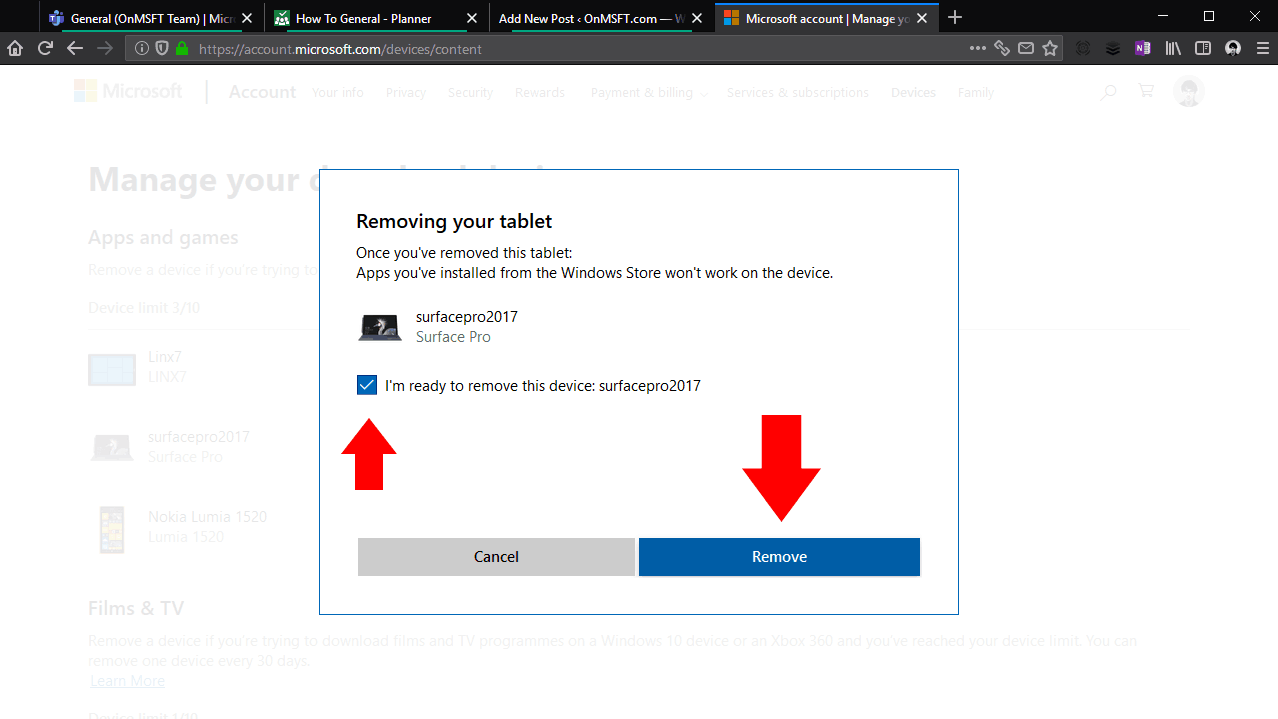 You'll now have an unused license available, so you can start installing apps on your new device. If you try to use Windows Store apps on your delicensed device, you'll find they no longer work. Further app installations from the Store will fail, as your device will no longer hold the required license.
While most people are unlikely to use 10 devices simultaneously, it's possible you may reach the limit as you replace older devices with newer hardware. Getting up and running again takes only a few moments though – head to your Microsoft account, and revoke the Store licenses from your redundant devices.