This week's Edge Insider update added the ability to report an unsafe website without leaving the browser. It's a new menu item which makes it easier for you to help others out if you stumble upon some malicious content online.
First, you'll need to be on the website which you want to report – Edge prefills the URL in the form and there's currently no way to change it. Open a new tab to the site and then click the menu icon ("…") in the top-right of the Edge interface. Hover over the "Help and feedback" sub-menu and click the "Report unsafe site" item.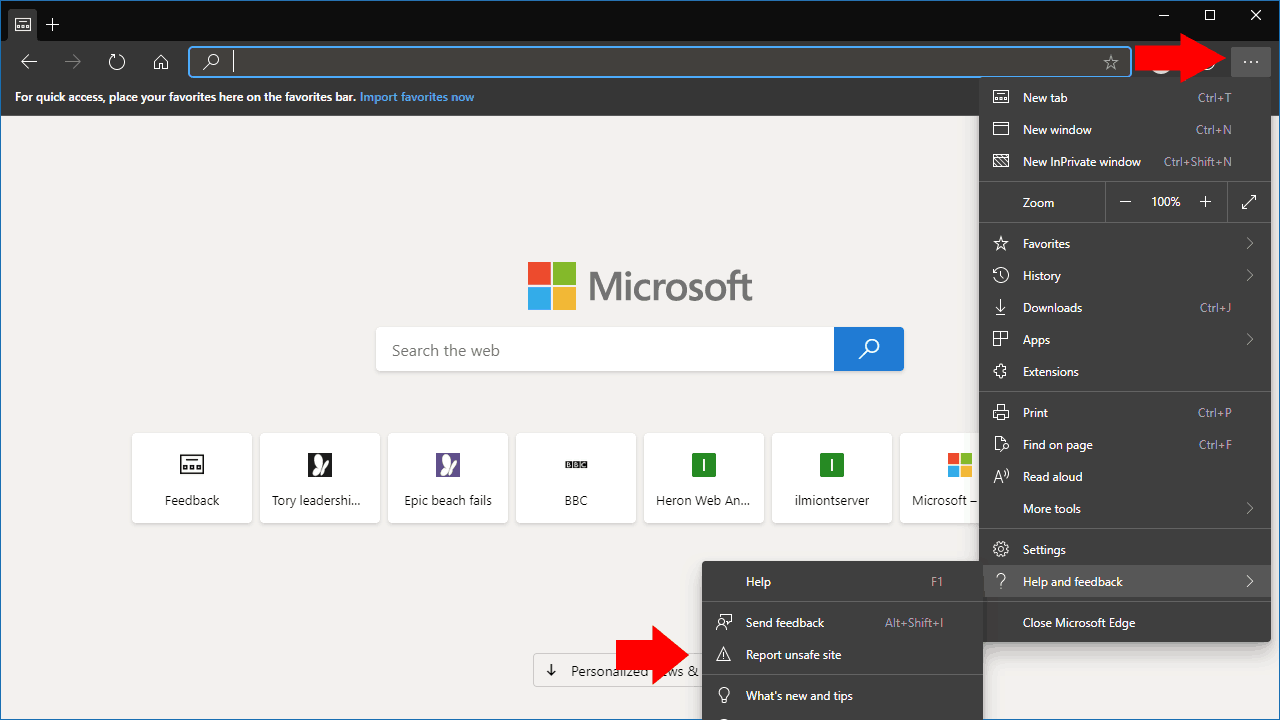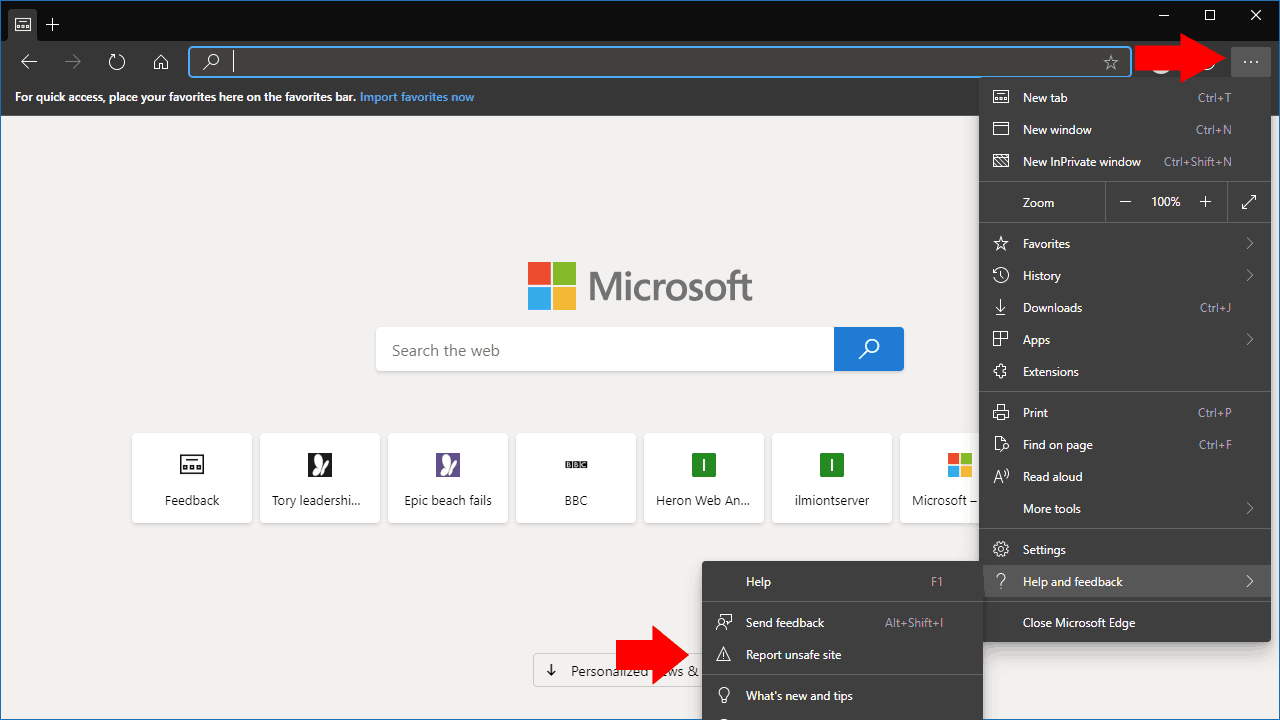 Microsoft's site report form will open and automatically detect the URL of the site. Click the "I think this is an unsafe website" radio button to confirm your submission. Use the language dropdown menu to indicate the primary language on the website.
Finally, complete the captcha and press "Submit" to file your report.
The whole process should only take a few seconds. Your report will be ingested into Microsoft's SmartScreen filter, which is used by products including Edge and Windows 10 to identify and block malicious websites. Once your submission has been verified, future visitors to the site may see a SmartScreen notice which warns it could be unsafe.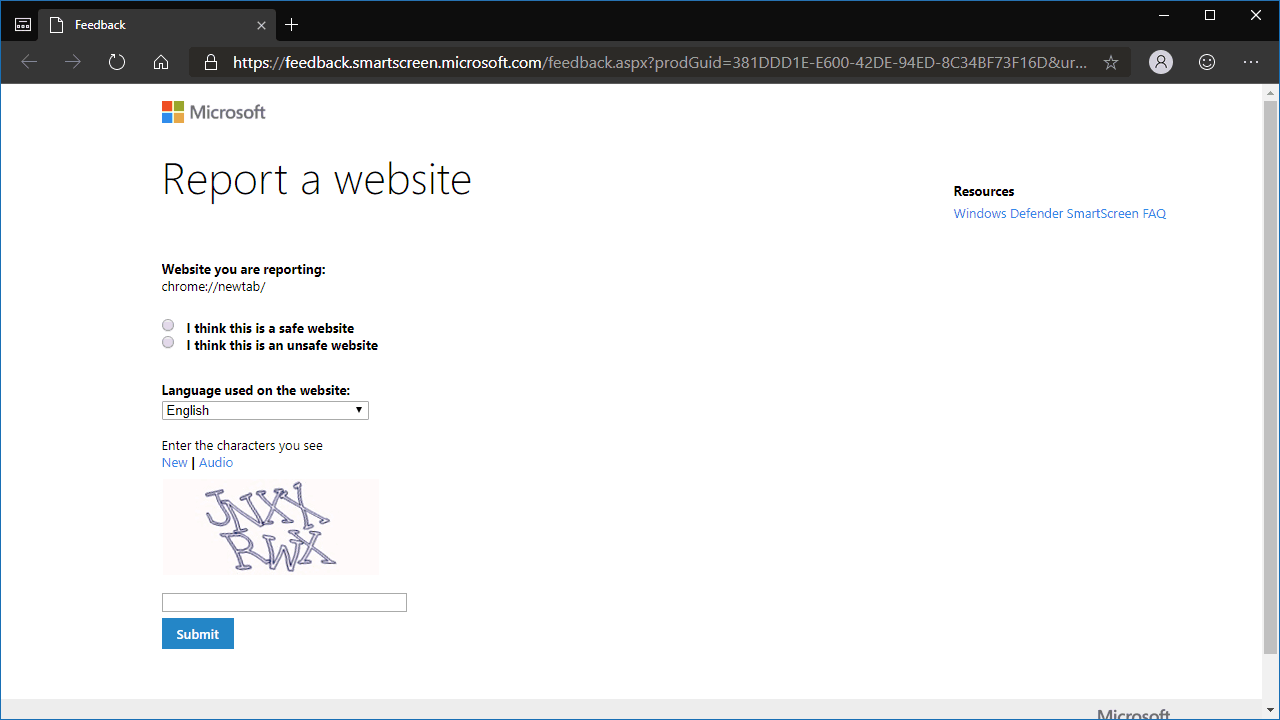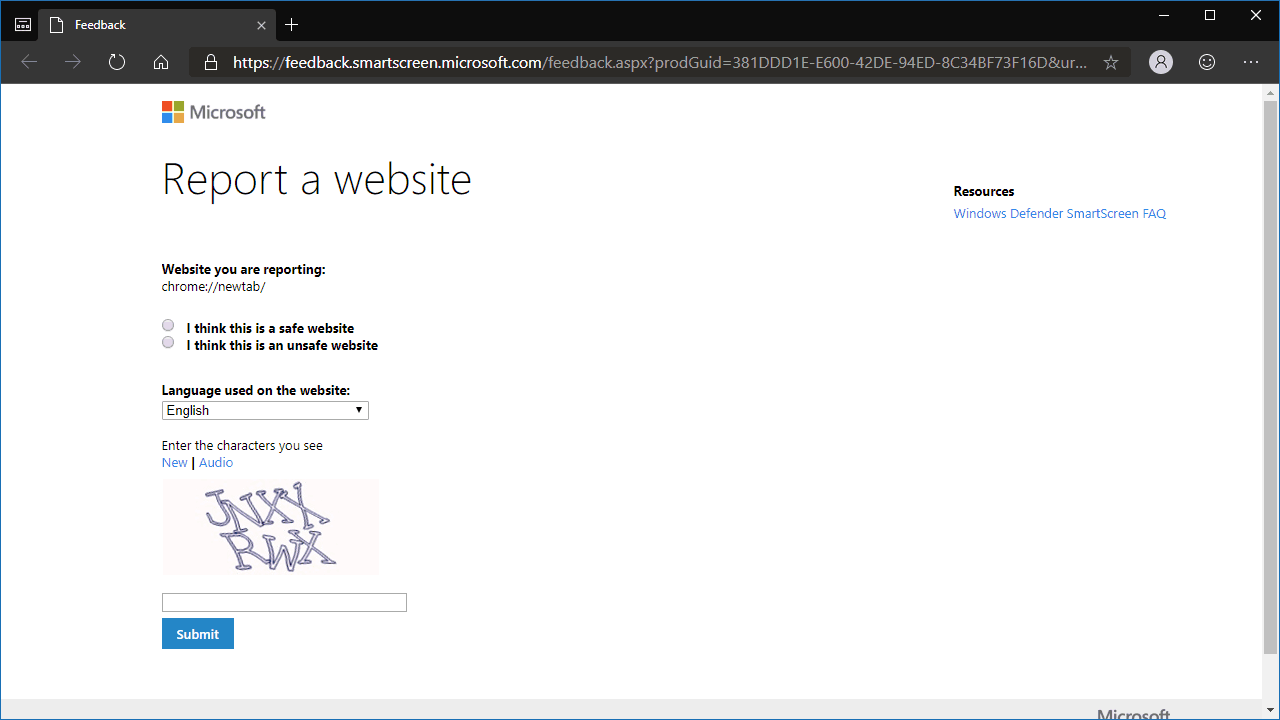 It's also worth noting you can report false positives using the same form. Although the menu item in Edge is labelled "Report unsafe site," you can select the "I think this is a safe website" radio button on the reporting form to inform Microsoft that it may be falsely blocking a site. Generally, you should only do this if you have strong reason to believe a site has been incorrectly flagged as malicious.
An individual report won't necessarily make a direct impact on SmartScreen's filtering. Instead, each report hints to Microsoft that there may be a problem with a site. A combination of factors, including manual review and automatic AI-powered analysis, are employed alongside user reports when determining whether a site should be blocked.