In Microsoft Edge, at least in the Dev and Canary channels, there is a smiley face displayed next to your Microsoft Account (MSA). The smiley face is there to provide you easy access so you can send Microsoft feedback on how they can refine the Edge final version. However, if you're distracted by the smiley face or want to regain a bit of valuable space in the browser, it's possible to remove it.
Ever since Microsoft decided to use Chromium to power the Edge browser, browsing on the web has been a noticeably better experience for most Edge users. Chromium is used a number of other browsers, including Google Chrome.
Recently, a new, stable version of the Chromium-based Microsoft Edge version leaked. This new iteration of Edge is still in development, so some features present now, may not be available in the final release. The recently leaked Edge version replaces the "old" Edge, unlike the beta, dev, and canary builds. The leaked stable Edge also removes that distracting smiley face that allows you to send Edge feedback to Microsoft.
Even after Microsoft officially releases the new Edge browser to Windows 10, you can still use any of the Microsoft Edge development versions (beta, Dev, or Canary channels) moving forward. Here's what you need to do to rid yourself of the smiley face on those aforementioned versions.
Remove Feedback from Microsoft Edge Dev and Canary Channels
Update: Microsoft has now made this easier! To hide or show the Smiley Face in Edge Dev and Canary builds as of 79.0.301.2, just right click on the tool):

Hello folks, thanks for your feedback on the feedback tool 🙂 We've added a setting to show or hide the feedback smiley face from the toolbar. The latest Canary and DEV (version 79.0.301.2) builds have the update. pic.twitter.com/SygmeBghoQ

— Microsoft Edge Dev (@MSEdgeDev) October 15, 2019


Original post below:
There is a Windows Registry edit that needs to be made to remove the smiley face. If you are not comfortable performing a Windows Registry edit, you can simply download the new Microsoft Edge leak here. If you are ready to get rid of that smiley face, and remove the feedback keyboard shortcut (ALT + Shift + i) too, follow these steps.
1. Open Start, type regedit.exe, and choose "Run as administrator" under Registry Editor when it pops up in the search results.

2. When prompted, click Yes to accept administrator privileges in the UAC (User Account Control) prompt.
3. Go to HKEY_LOCAL_MACHINESOFTWAREPoliciesMicrosoftEdge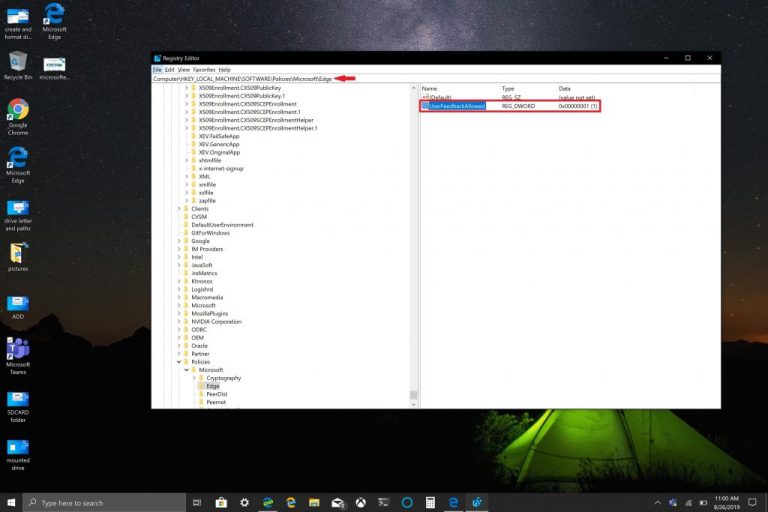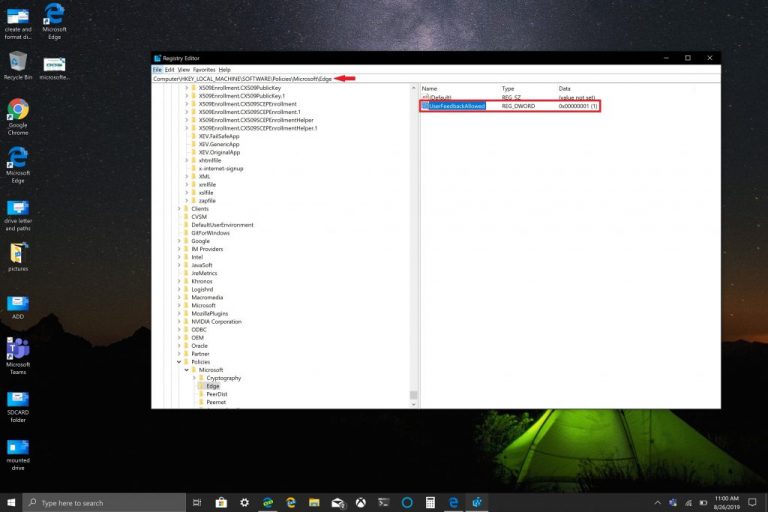 4. Double-click UserFeedbackAllowed and change the value to 0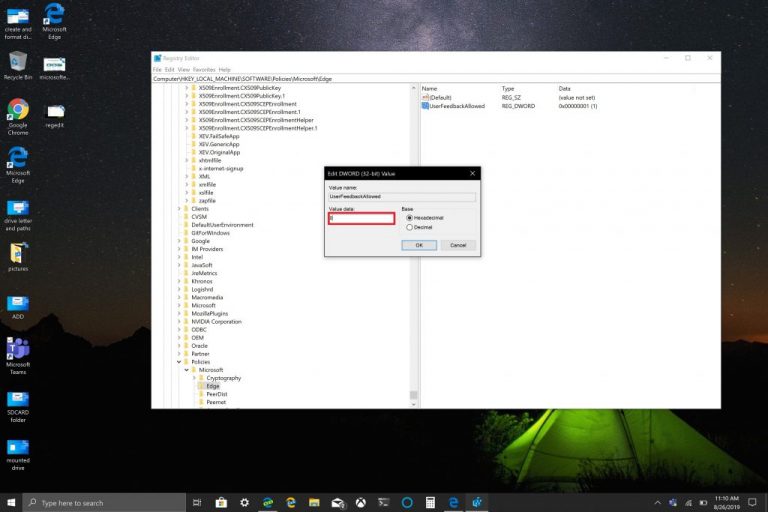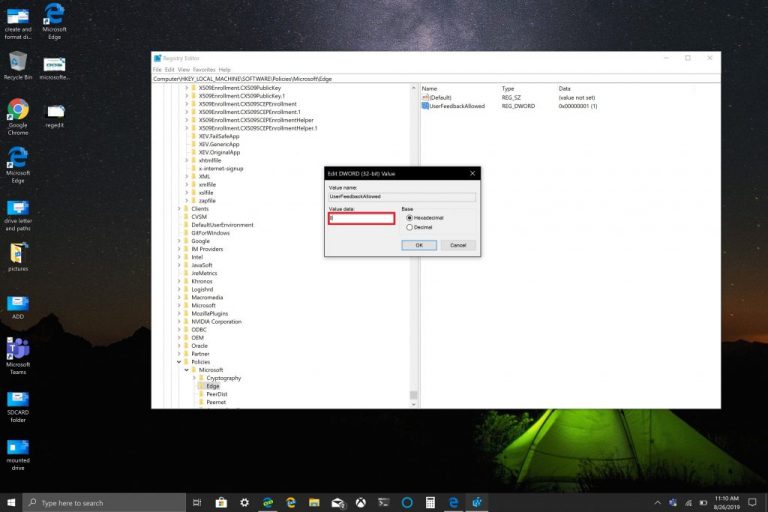 5. Restart Microsoft Edge
The smiley icon should disappear from your Edge browser toolbar. If UserFeedbackAllowed is not present, you can add it manually; right-click on Edge and choose New > DWORD (32-bit) Value, and name it UserFeedbackAllowed. Simply delete UserFeedbackAllowed to restore the smiley face and allow you to submit feedback on Edge to Microsoft.