File Explorer, formerly Windows Explorer, has steadily evolved over the years and become easier to use. One change has been to "prettify" directory paths, which are now obscured from the user.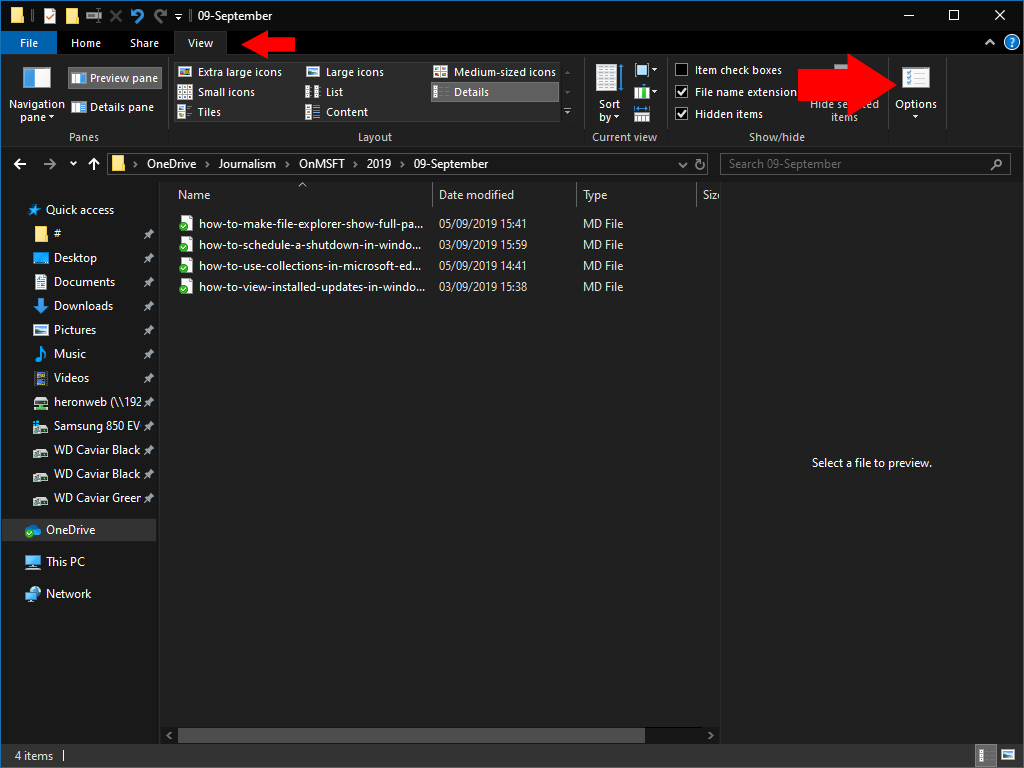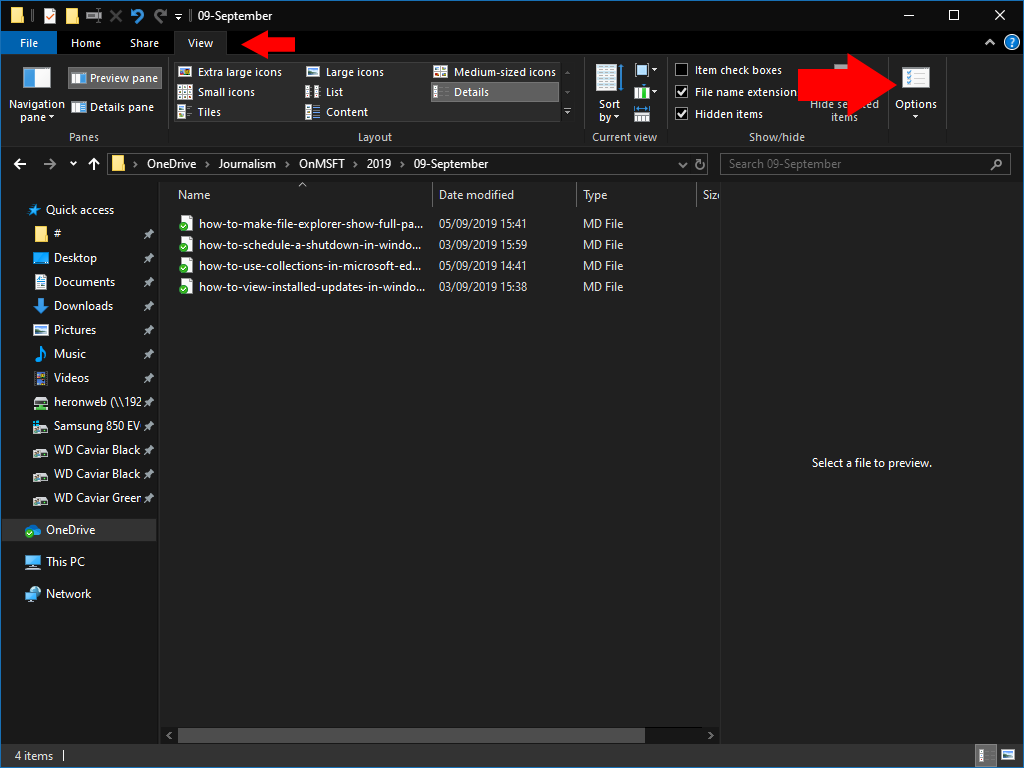 File Explorer's address bar breaks the path up into individual folders, which you can expand to quickly navigate through a directory hierarchy. However, you can't see where the root folder resides without first clicking into the address bar.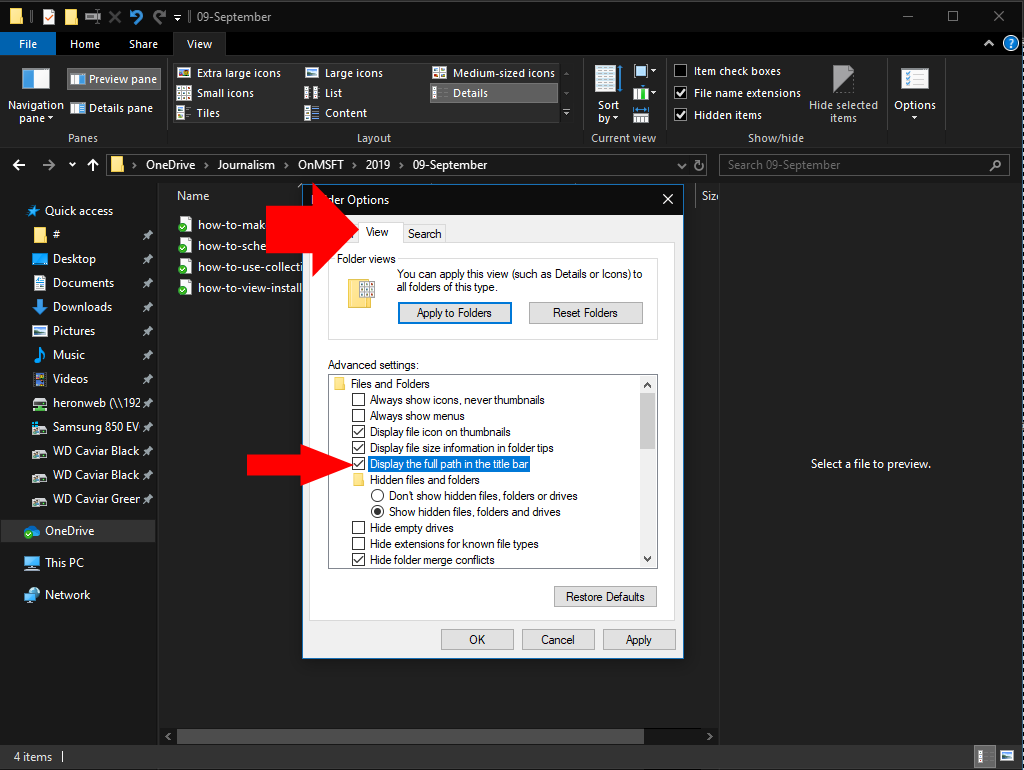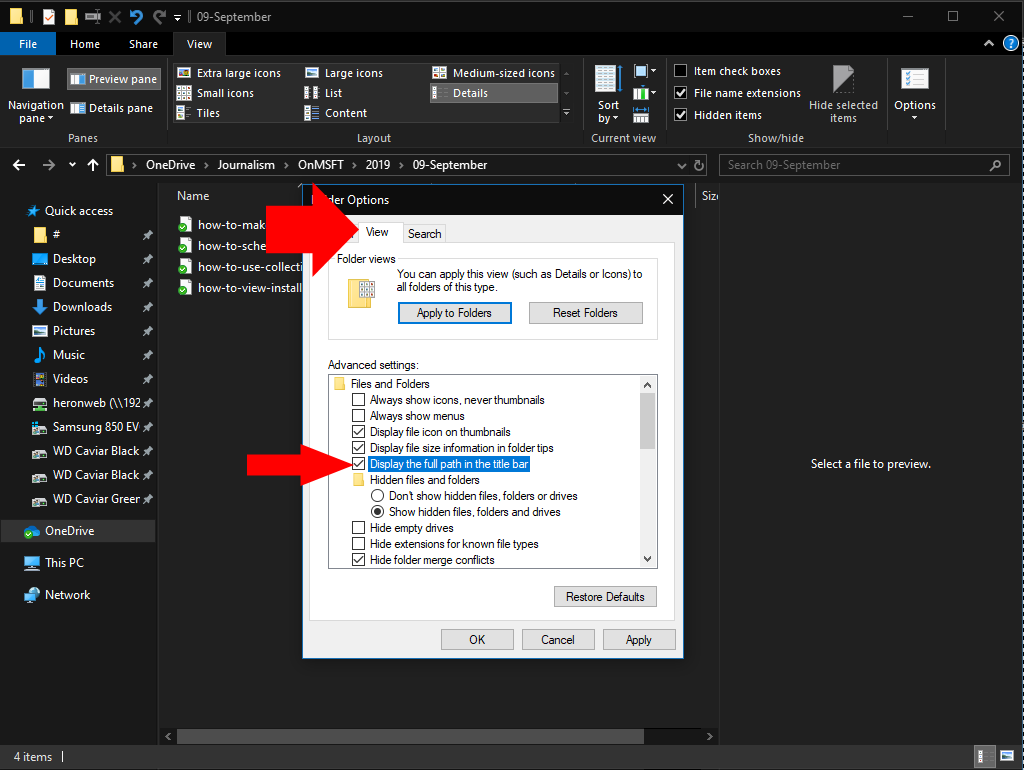 It's possible to make the window's title bar (but not the address bar) display the complete path. With this option enabled, you'll see window titles such as "C:," instead of just "OneDrive." This can be helpful when working with lots of similarly named folders under different root directories.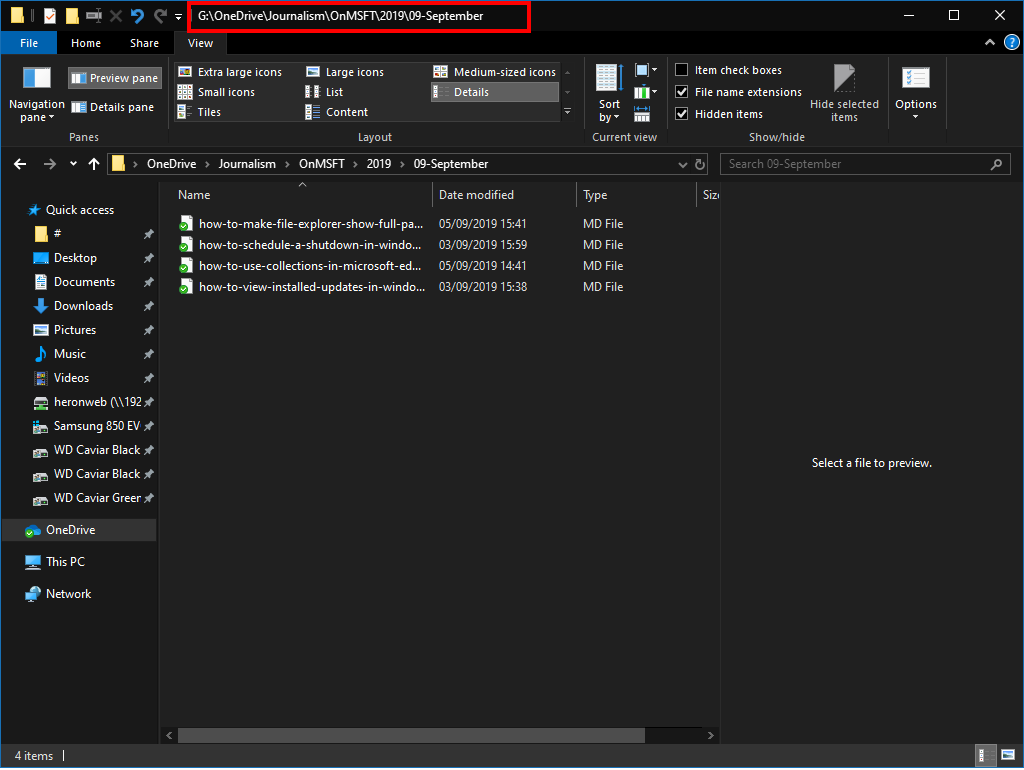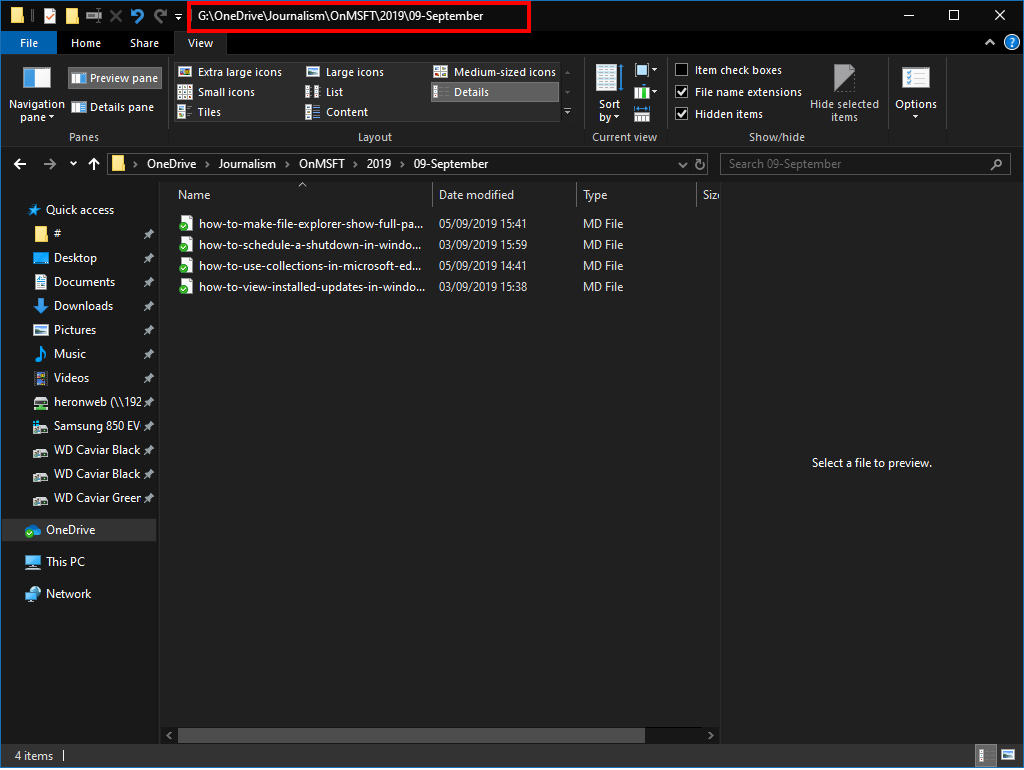 Open File Explorer and click the "View" tab on the ribbon. Next, click the "Options" button to the far-right of the ribbon. Switch to the "View" tab and then select the "Display the full path in the title bar" checkbox. Click "Apply" and then "OK" to close the popup.
Subsequently opened File Explorer windows will now be titled with the full path to the directory they're currently displaying. You can easily reverse the change by returning to the Folder Options popup and clearing the "full path" checkbox.