Windows 10 introduced a new default view for File Explorer that's meant to make it easier to access your recent work. When you open File Explorer, you'll now see "Quick access" by default. If you'd rather have the old "This PC" view back, this tutorial will show you how to do it.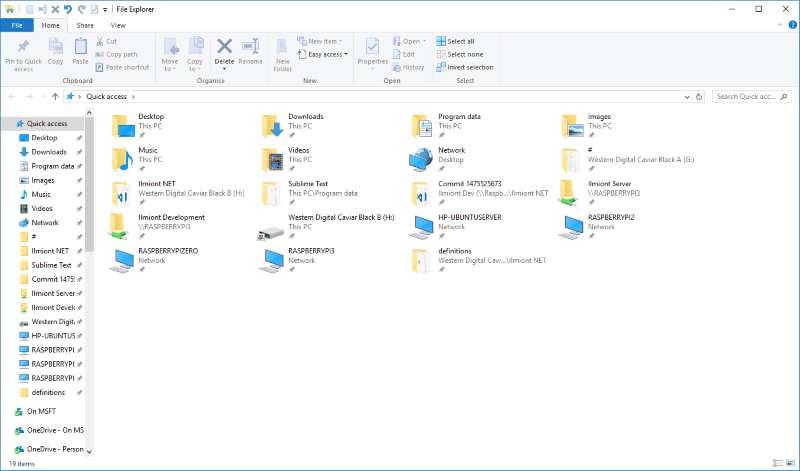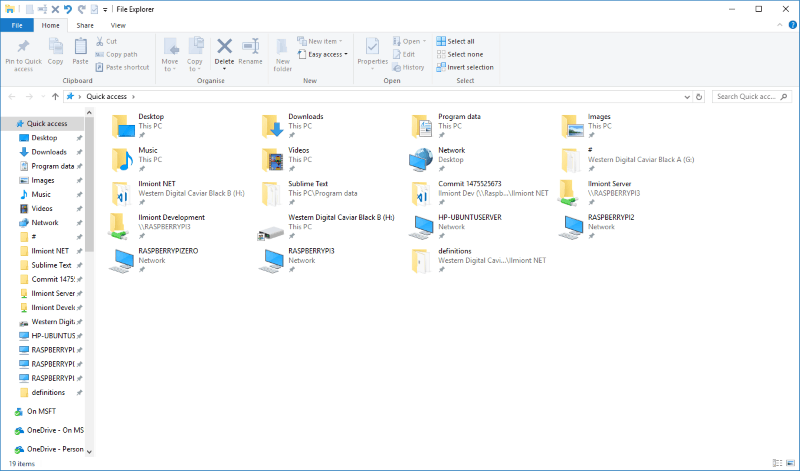 Quick Access shows you your most frequently accessed folders and your recently used files on a single screen. You can pin additional files and folders if you use them regularly. While it can make it easier to find documents you've been using, Quick Access hides your drives, external devices and network locations beneath a few more clicks.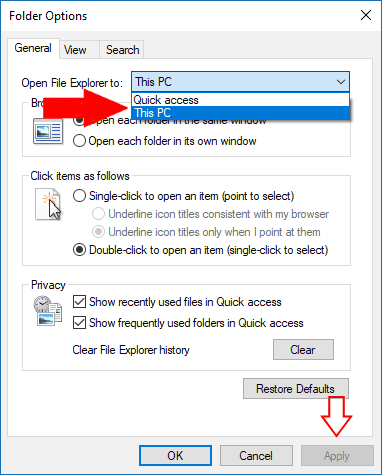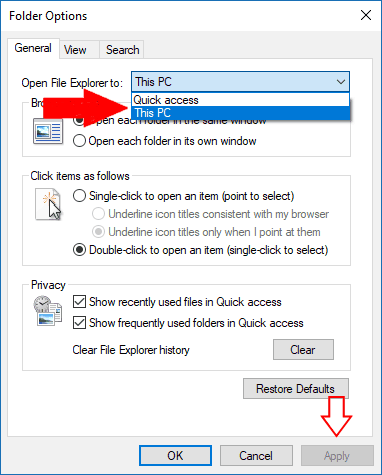 To get This PC to display when you launch File Explorer, open the app and click the "View" tab on the ribbon. Click the "Options" button to open the File Explorer Options window. In the "Open File Explorer to" dropdown box at the top, select "This PC" and press the "Apply" button.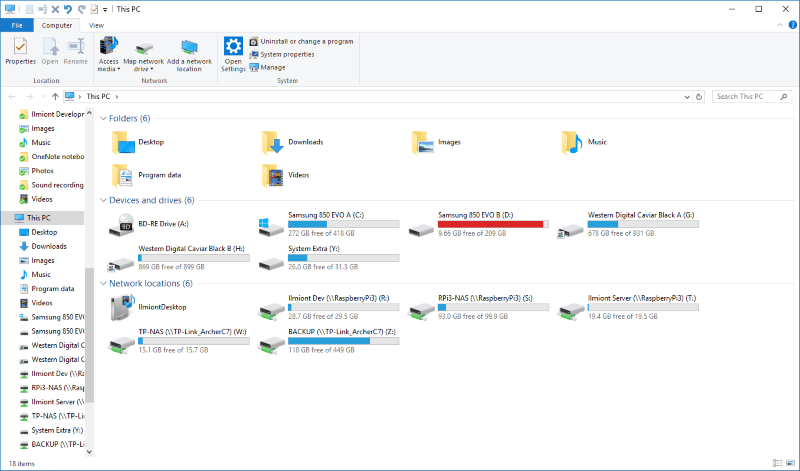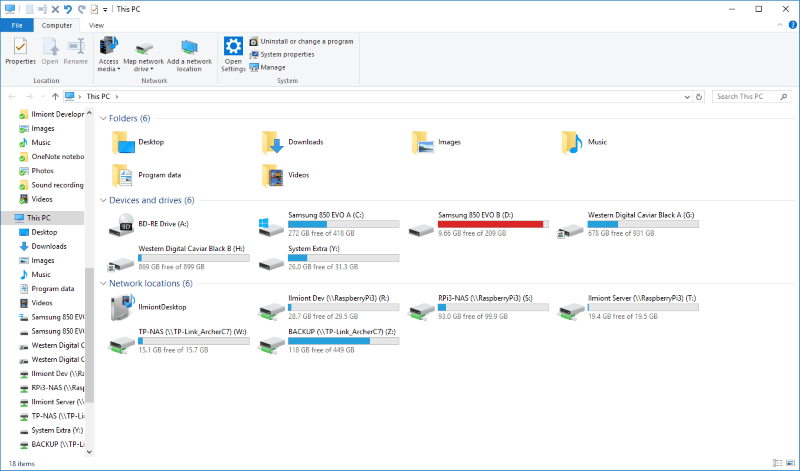 Once this option is activated, This PC will appear straight away when you open File Explorer. You can view your system folders, devices and network locations immediately without having to switch to another screen. You can still access resources in Quick Access as they'll appear at the top of File Explorer's navigation pane. Click the "Quick access" link to get to the full Quick Access screen.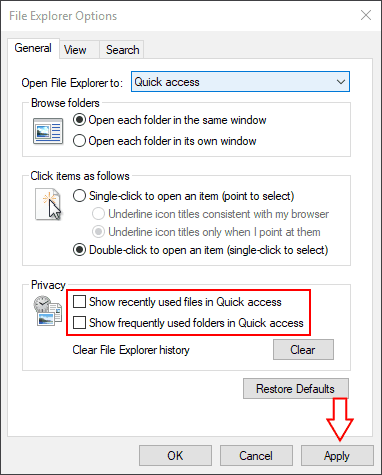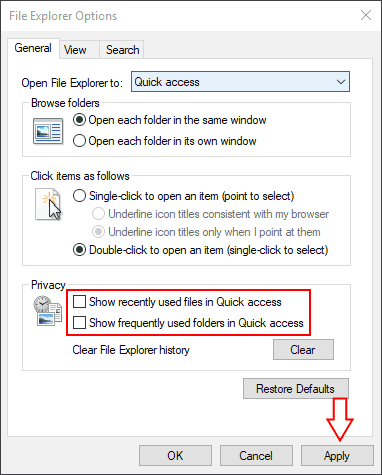 If you're looking to customise Quick Access rather than disable it entirely, return to the File Explorer Options window. The options under the "Privacy" section of the "General" page allow you to customise the content that is displayed in Quick Access. You can turn off recently used files and frequently used folders, forcing Quick Access to only surface content that you've explicitly pinned. Click "Apply" and then "OK" to save your changes.