A Progressive Web App, also known as PWA for short, is a type of application software built using HTML, CSS, and Javascript. PWAs work on any platform and have much of the same capabilities as normal apps, including push notifications, the ability to work offline, and device hardware access. Unlike a web wrapper, PWAs create user experiences similar to regular applications. There is also no requirement for developers or users to use an app store to install PWAs.
Previously, OnMSFT showed you how to install Disney+ as a PWA, but you can install any website as a PWA using Microsoft Edge. In another post, we examined what is great and not so great about PWAs. Before you get overwhelmed, keep in mind that installing PWAs on your Windows 10 PC is not as hard as it is made out to be. With this guide, you will see just how easy it is to install and uninstall PWAs on Windows 10 using Microsoft Edge.
There are two ways that you can install PWAs on Windows 10 using Microsoft Edge; automatically and manually.
1. When you come to a website that supports PWA natively, you can click the plus sign icon to the right of the address bar to install the PWA automatically.


2. If the website does not have a native PWA, you can manually add a PWA directly from the Edge options menu. Go to the three-dot menu in Edge, go to Apps, and Install this site as an app.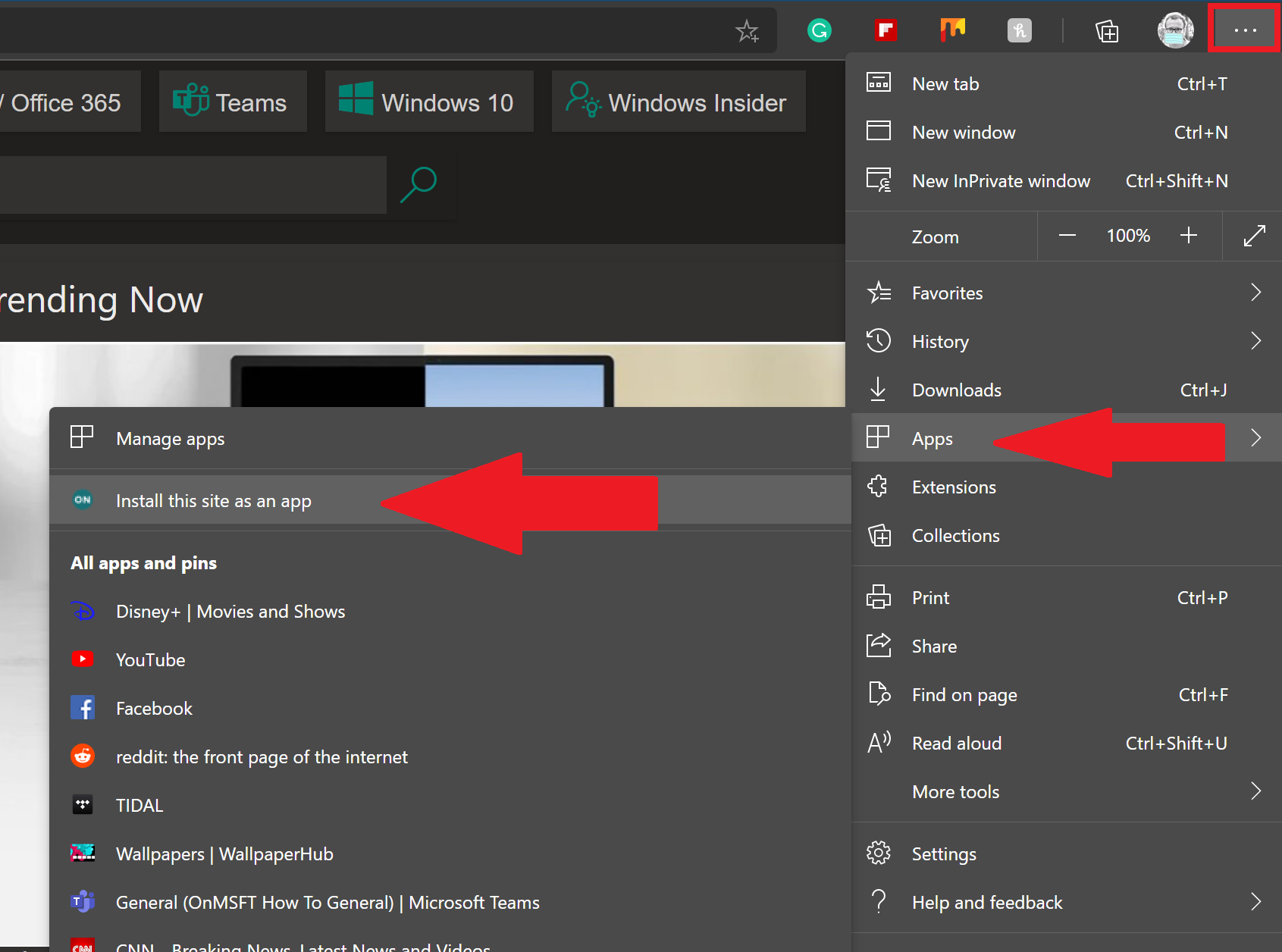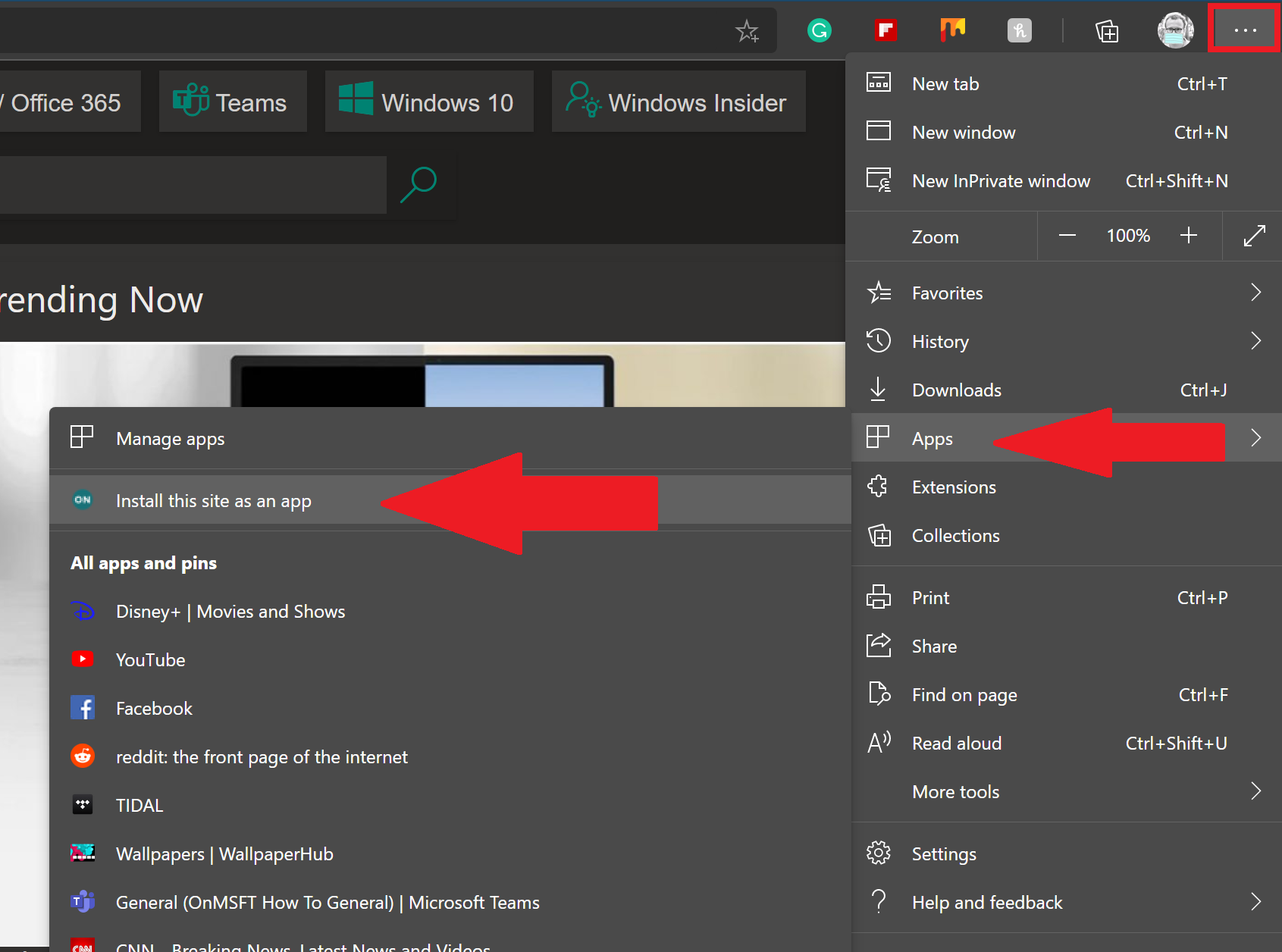 When you install a PWA automatically or manually, a shortcut to the PWA will appear on your desktop and with your other apps on the app list in the Windows 10 Start menu. You can pin PWAs to your Start menu and your taskbar on Windows 10 for easier access.
You can delete the shortcuts of the PWA apps from your desktop and from your app list at any time. If you want to view the PWAs that you created automatically or manually, you can do so by typing edge://apps into the address bar on Edge.


Using the edge://apps menu, you can right-click any PWA to change different settings, including opening the PWA in full-screen mode, changing site hardware permissions (camera, microphone, etc.), pin the selected PWAs to your desktop and Start menu and uninstalling the PWA.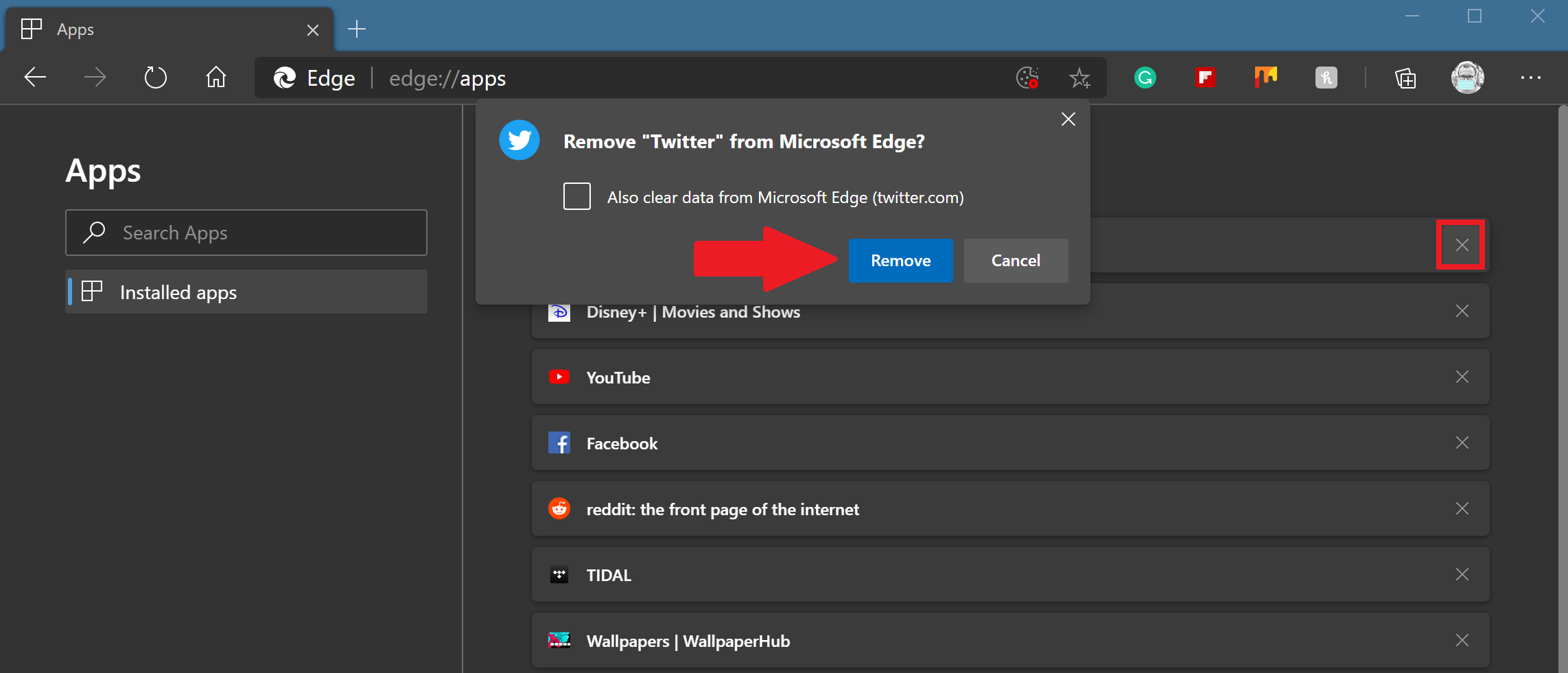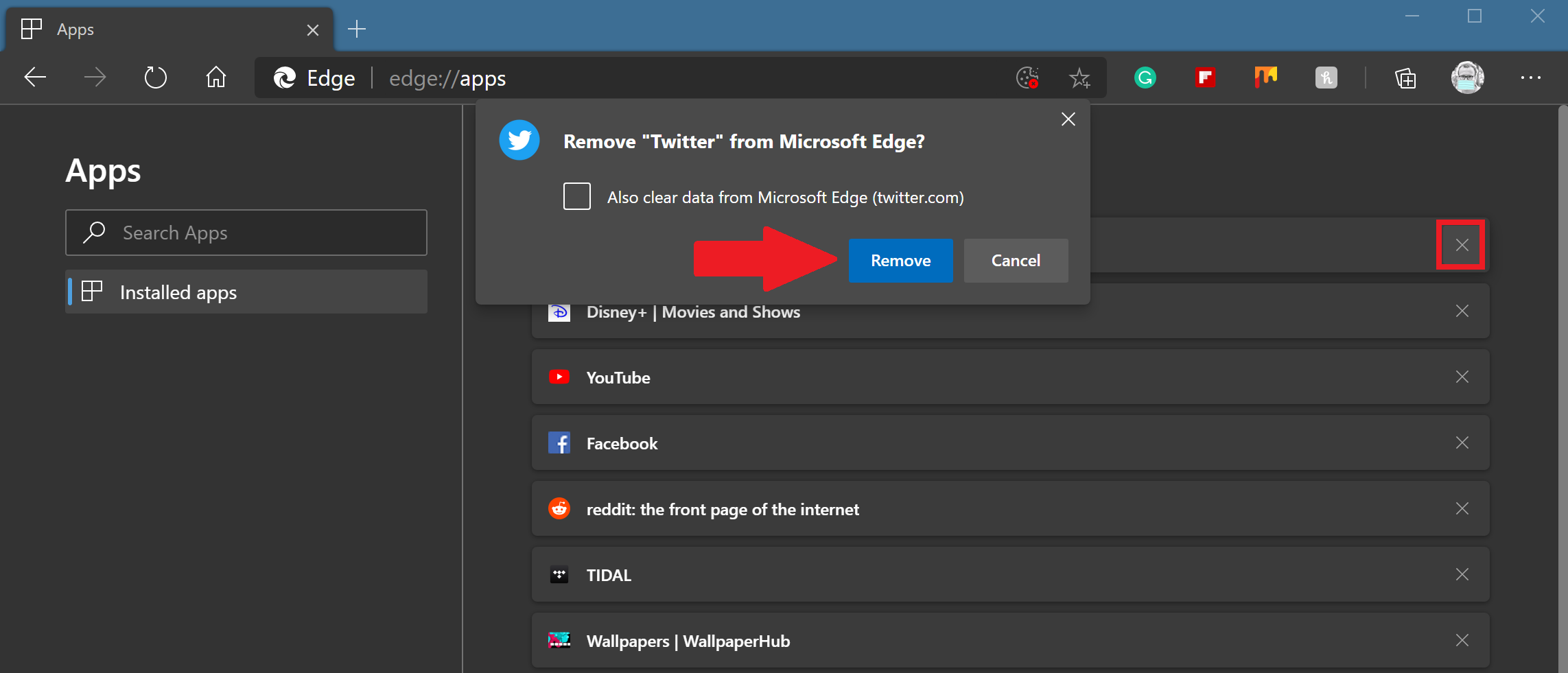 Alternatively, you can click the x to the right to uninstall PWAs too. From there, you will be prompted to choose whether or not to clear your data from Microsoft Edge. Once uninstalled, the PWA is completely removed from your Windows 10 device. Another way to uninstall a PWA is from within the PWA by clicking the three-dot menu at the top of the PWA and choosing the Uninstall option.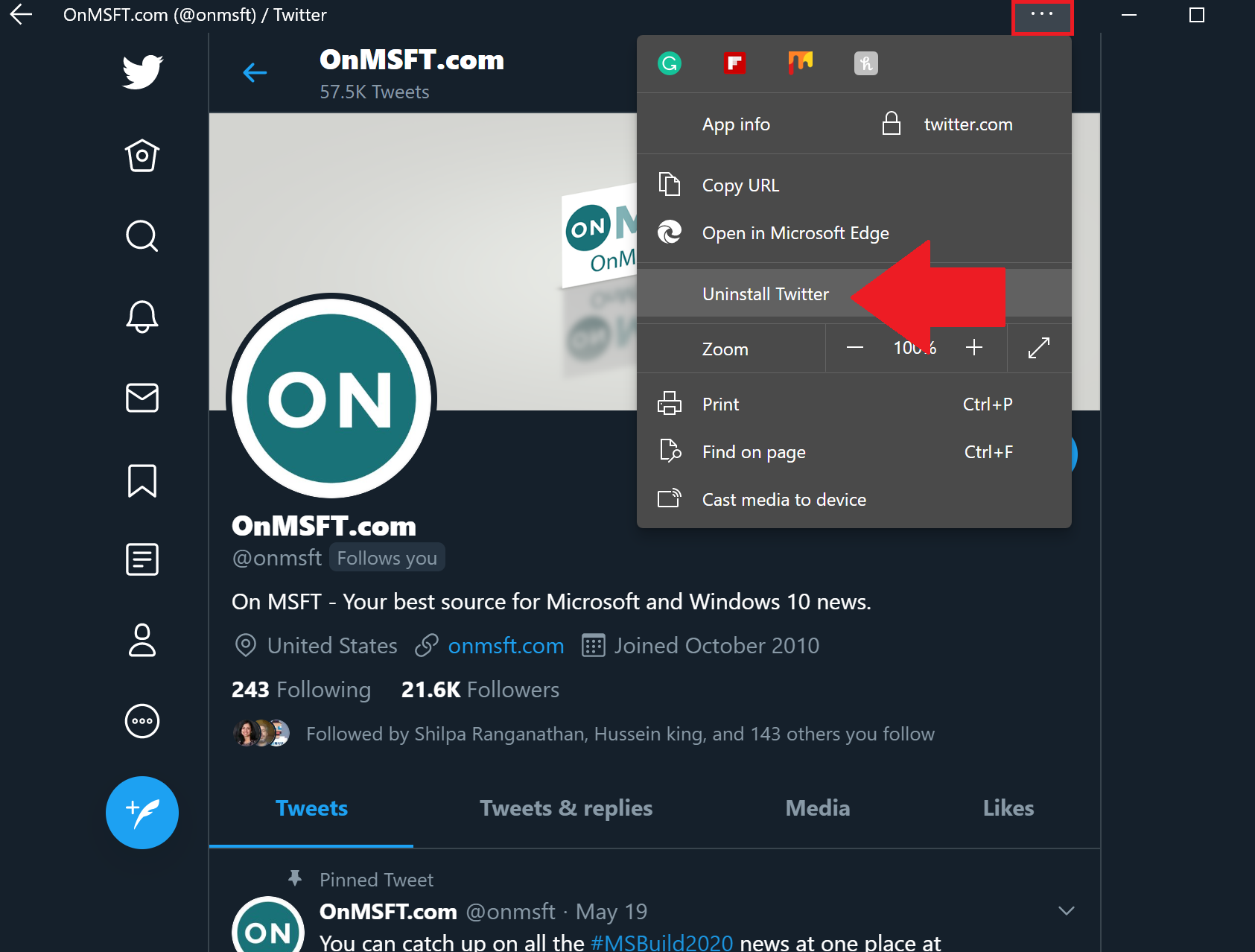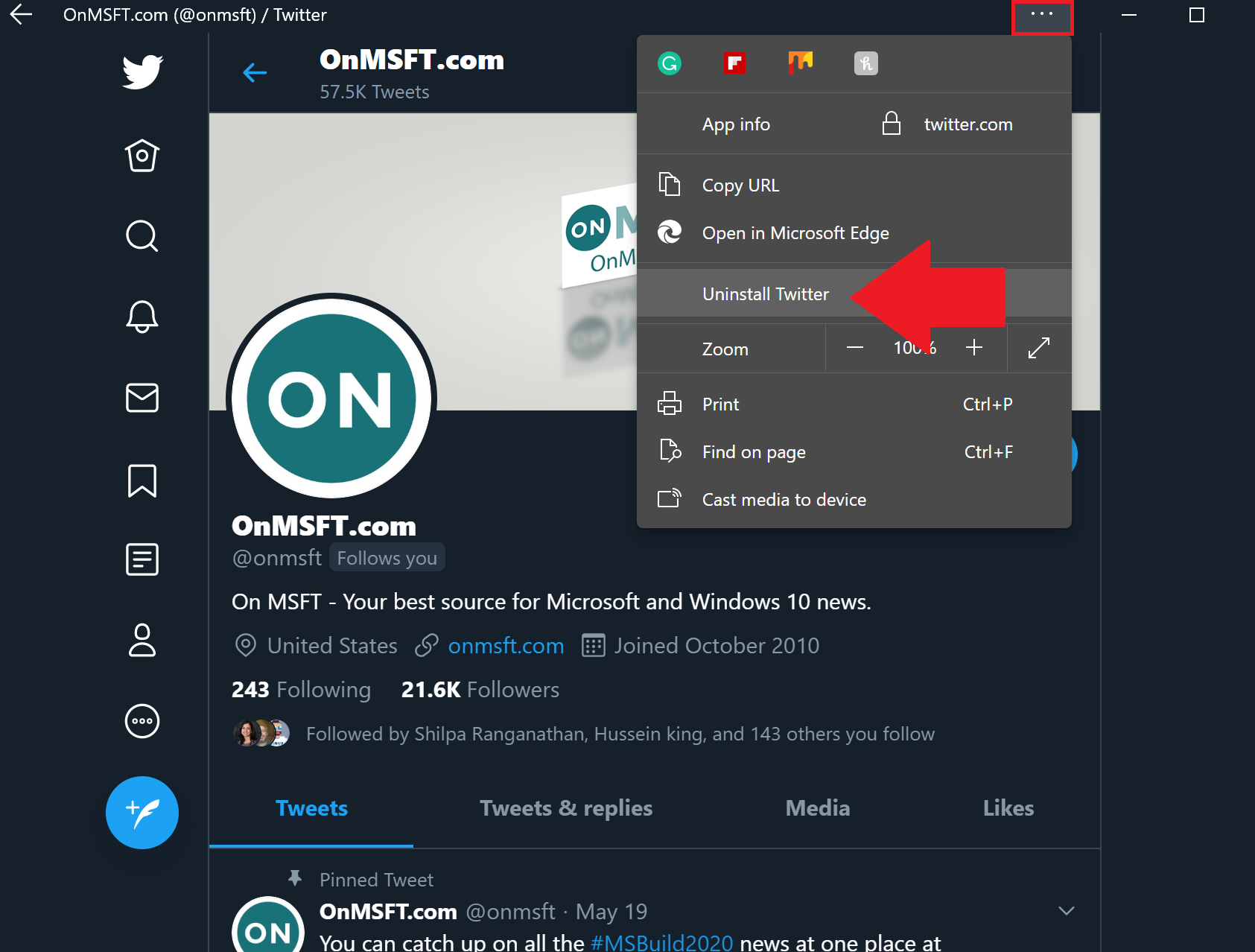 PWAs are a great alternative to traditional apps because PWAs do not take up as much space on your hard drive or hog as much of your Windows 10 PC's hardware resources. PWAs are also a great alternative to running full apps if you have a device running Windows 10 on ARM, such as the Surface Pro X.
For developers looking to create native PWAs for their organization, PWA Builder is a community-based, open-source website founded by Microsoft that can help you get started.