Bing's design has changed substantially since its release in 2009. However, the search engine is still easily recognised by its distinctive background images. Each day, the Bing team selects another photo to showcase to the world, usually highlighting a place, animal or cultural event.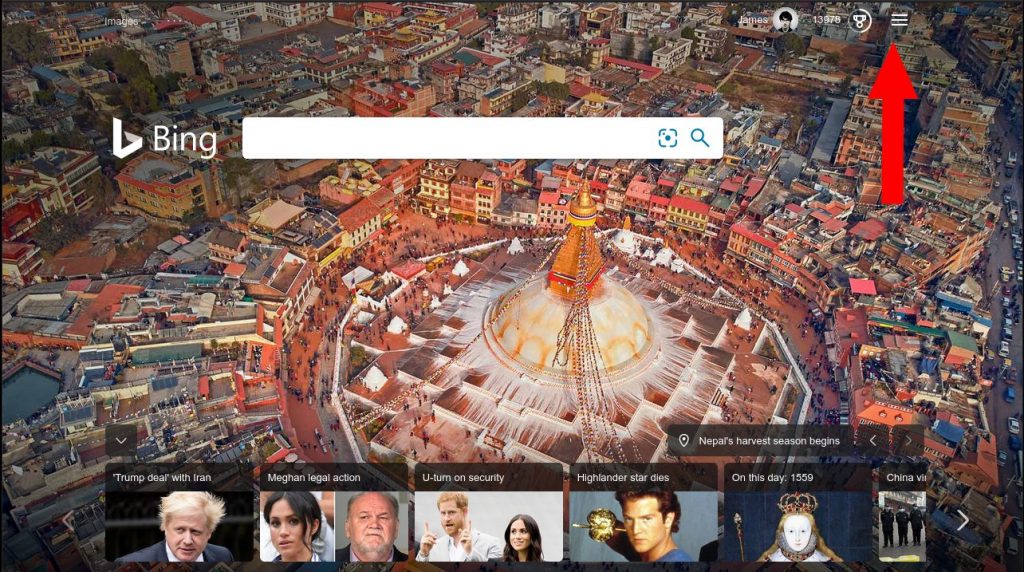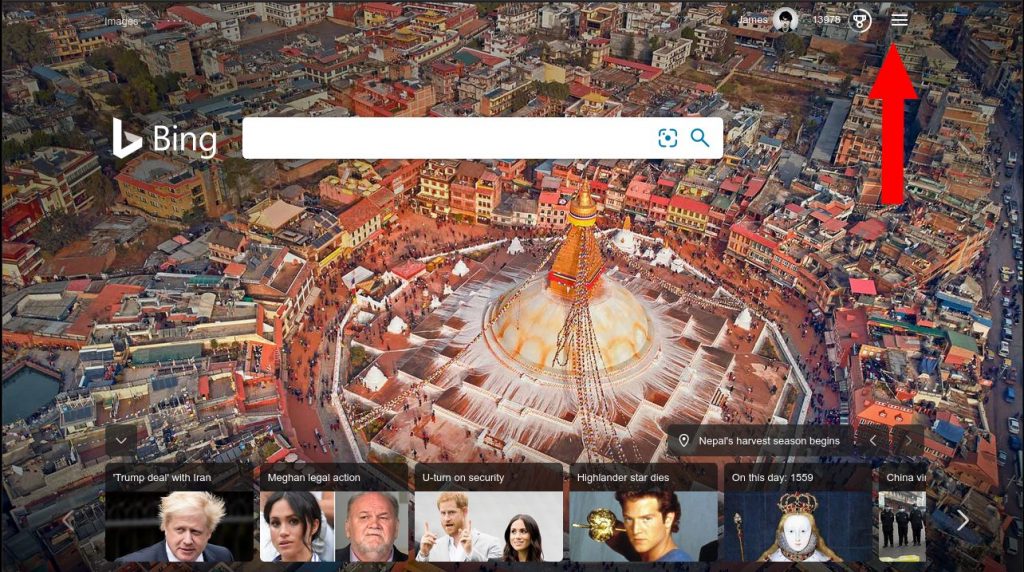 While these photos tend to be visually striking, they may also be a distraction depending on where and how you use Bing. If you're tired of seeing the photos, or they look out-of-place in your office, you'll be relieved to know they can be turned off.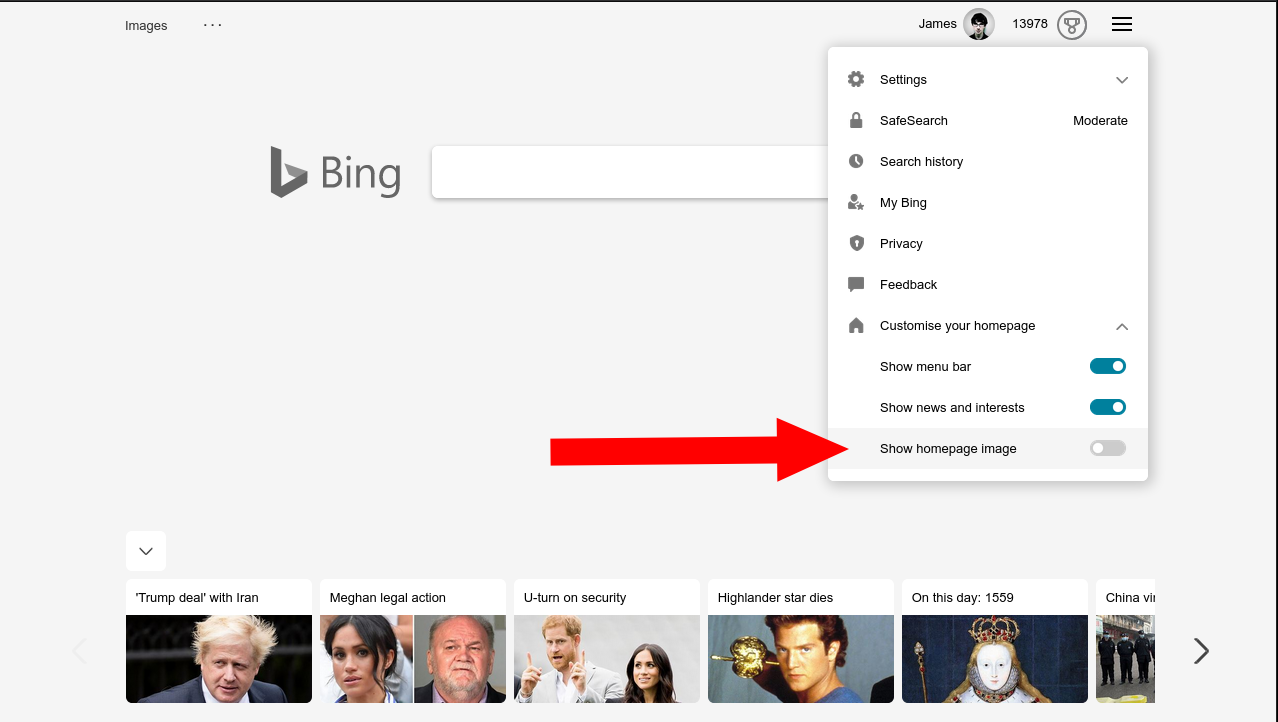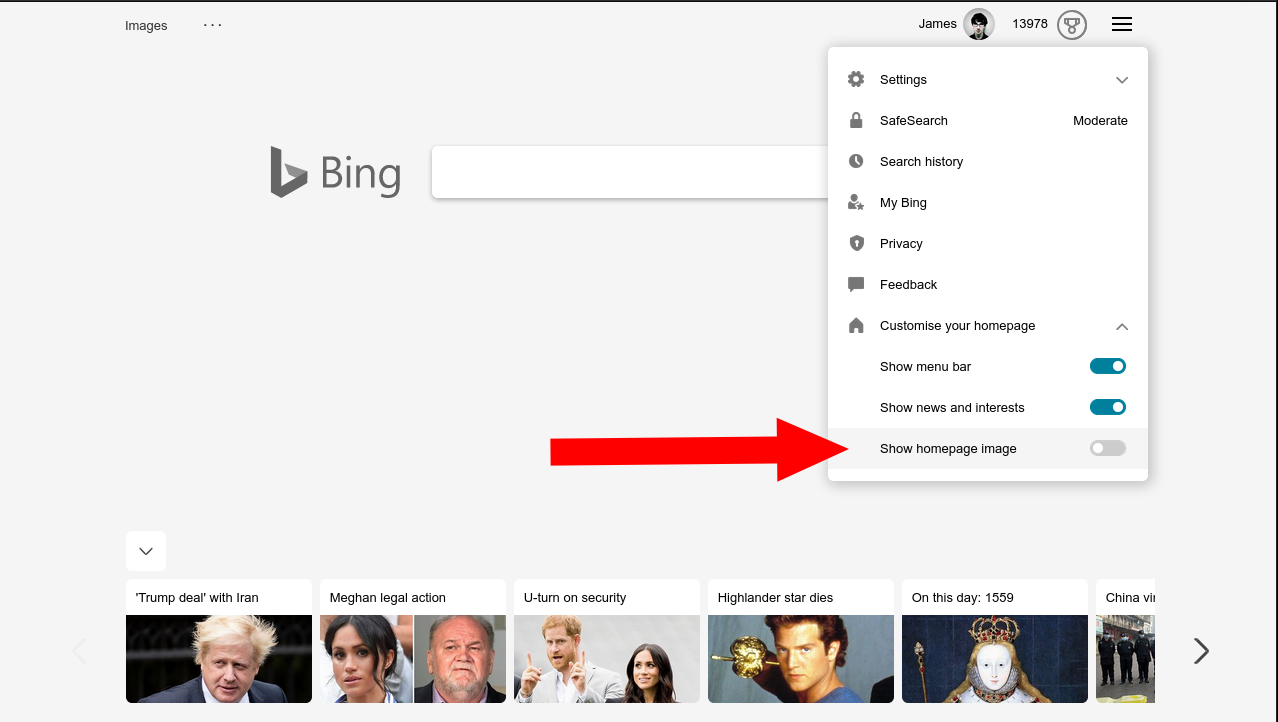 Click the hamburger menu at the top-right of Bing's homepage to view the search engine's settings. At the bottom of the list, click the "Show homepage image" button so it toggles into the off position. The homepage image should vanish and be replaced by a flat grey background.
Unfortunately, there's no way to customise this background any further. That means you can't opt to add your own picture or use a dark theme that's easier on the eyes. The choice is between photo of the day or a glaring white expanse when the image is switched off.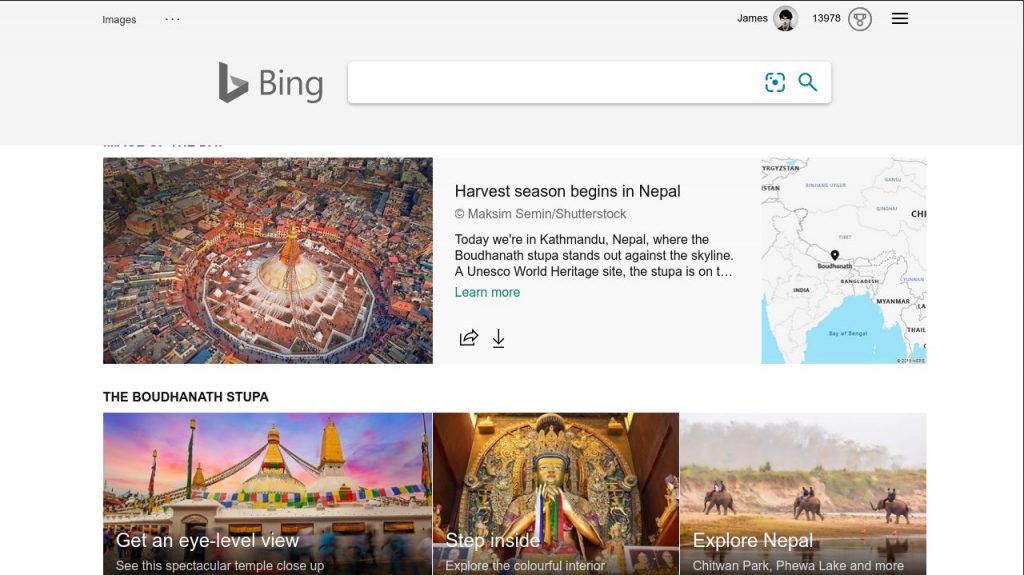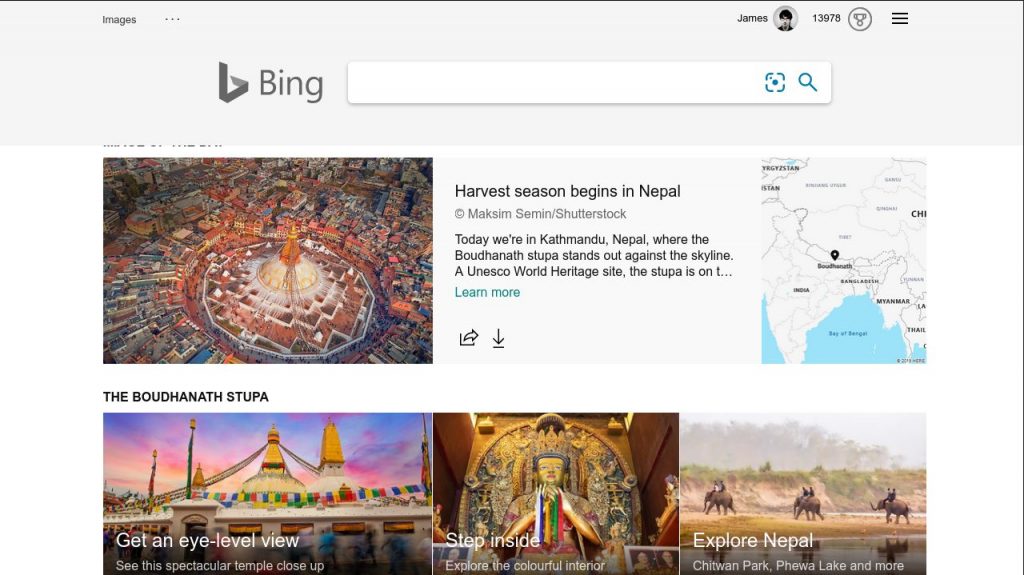 Bing does you give two other customisation options: Show menu bar and Show news and interests. The menu bar option hides the menu at the top-left of the screen, which includes links to Bing Images and Microsoft's Office web apps. Hiding the news and interests feed will remove the News ticker at the bottom of the screen.
Even with the homepage background turned off, you can still see what the image of the day is. Just scroll down the homepage with your mouse wheel to see the photo and some information about what it depicts.