Windows 10 now supports Dolby Atmos spatial sound as of the Creators Update. This gives you an advanced surround sound system in your home theatre or your headphones.
Unlike previous 5.1 and 7.1 surround sound systems, Dolby Atmos maps sounds to locations in 3D space. This data is then interpreted by your speakers which work out where to position the sounds. The result is a more accurate and immersive surround sound experience.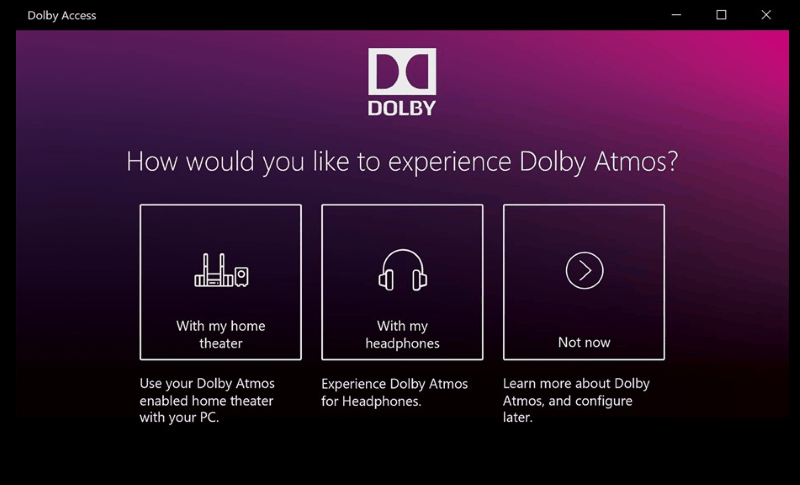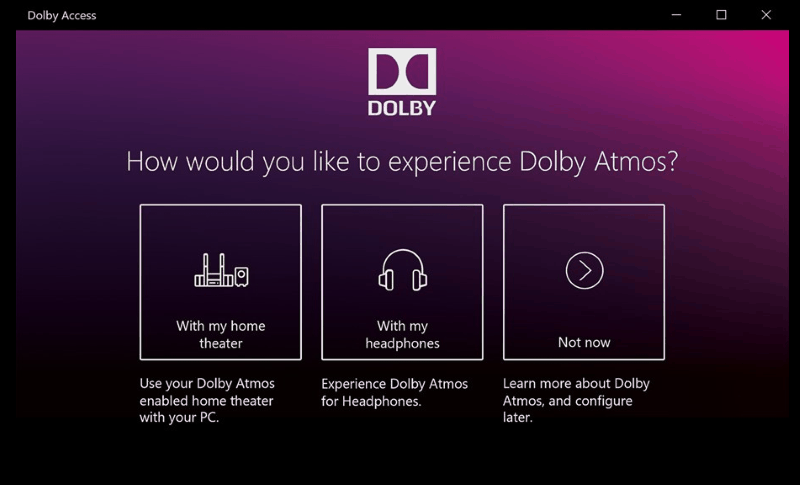 The Windows 10 Creators Update has native support for Dolby Atmos. It will work with an array of home theatre speakers or a regular pair of headphones. To get started, you'll need to head to the Windows Store and search for and download the "Dolby Access" app.
Home Theatre
We'll look at configuring a home theatre system first. Open the app and click the "With my home theater" button to start the configuration process. You'll be redirected to the Sound window in the Settings page. In the dropdown menu that appears, click "Dolby Atmos for home theater" to enable Dolby Atmos.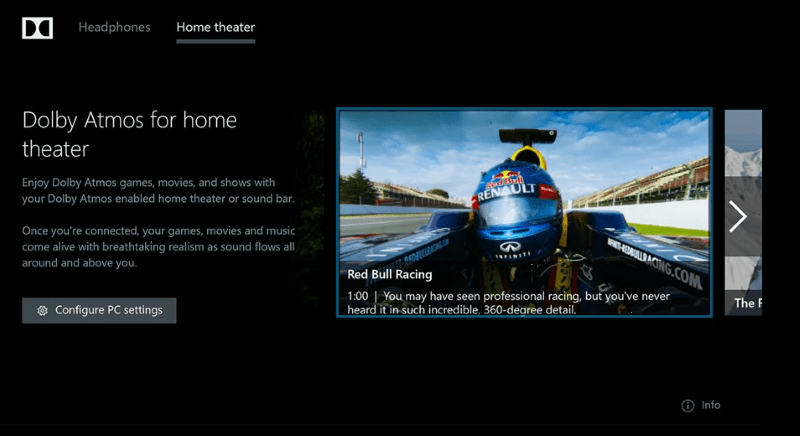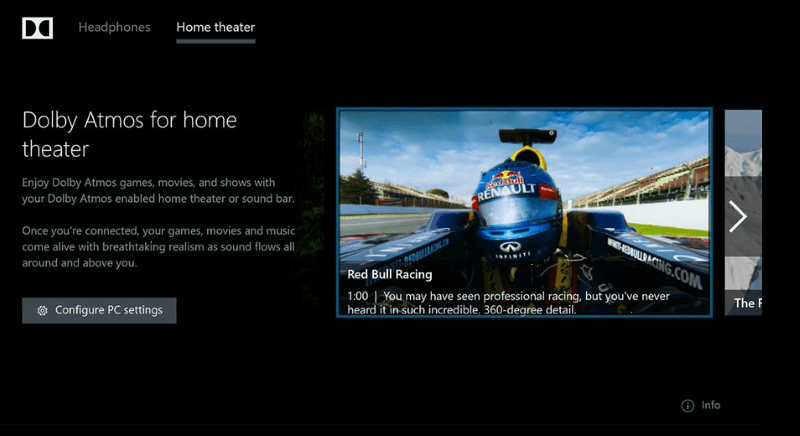 To actually use the feature, you'll first need hardware that is compatible with it. There's a growing range of sound bars, speaker systems and TVs that offer Dolby Atmos support. Once you've got a device that works with the standard, you can start using it with Windows immediately after you've configured it in the Dolby app.
Headphones
The second way of using Atmos is with a pair of headphones. This enables virtual surround sound in movies and games that can offer a more immersive experience. As the sound is more accurately positioned, you can better determine your physical location in a scene and listen for noises you may otherwise have missed.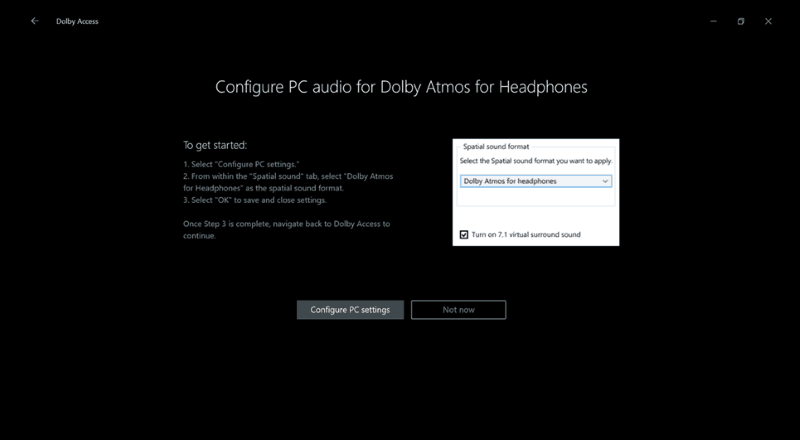 Not all headphones and computer sound cards will work with Dolby Atmos. To check if yours do, open the Dolby Access app and click the "With my headphones" button. The app will guide you through selecting the headphones to use and testing whether they're suitable. If they are, you'll be redirected to the Sound settings window to complete their configuration. Under the "Spatial sound" tab, select "Dolby Atmos for headphones" under the "Spatial sound format" dropdown.
Unfortunately, Dolby Atmos for Headphones comes with one major caveat: it isn't free. While Microsoft has integrated the technology into its operating system, the company has stopped short of actually licensing its use for every Windows 10 customer. This means you'll have to pay $15 if you want to continue using Atmos past the 30-day free trial. You can purchase the upgrade from within the Dolby Access app.
Free alternative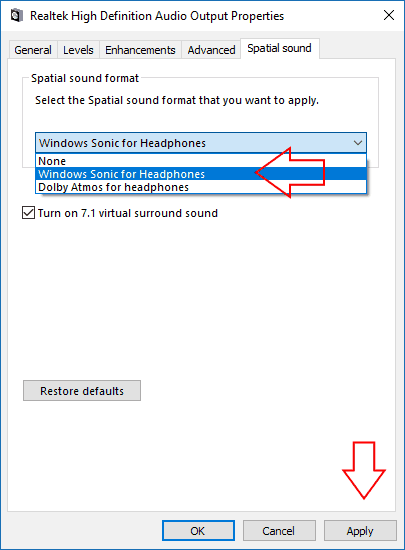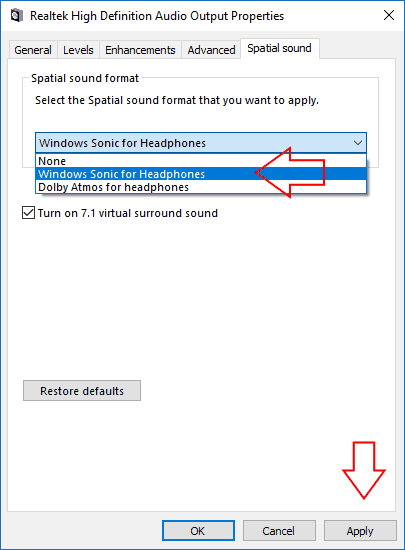 If you don't want to pay for virtual surround sound, Microsoft has you covered. In the Sound settings window for your headphones, you'll also find "Windows Sonic for Headphones" as an alternative option to Dolby Atmos. Selecting this offers an experience that's similar to Dolby Atmos but is likely to sound slightly different. Whether it's better or worse is up to you to decide. In any case, high-end virtual surround sound systems like Windows Sonic and Dolby Atmos can add an extra level of realism to digital media, placing you right in the centre of the on-screen action.