There is a new Extensions Menu available in the latest Microsoft Edge Insider Dev build. As noted in a post by Bleeping Computer, this new extensions menu can currently only be enabled for the Edge Insider Dev browser. The new and experimental extensions menu in Microsoft Edge Dev offers a better way to manage and organize installed extensions in Edge.
The new menu allows you to see all of your installed Edge extensions within a dedicated menu. The new menu can be accessed by clicking the Extensions icon in the Edge Dev toolbar. After you enable the secret extensions menu, you should be able to view your extensions like the image below.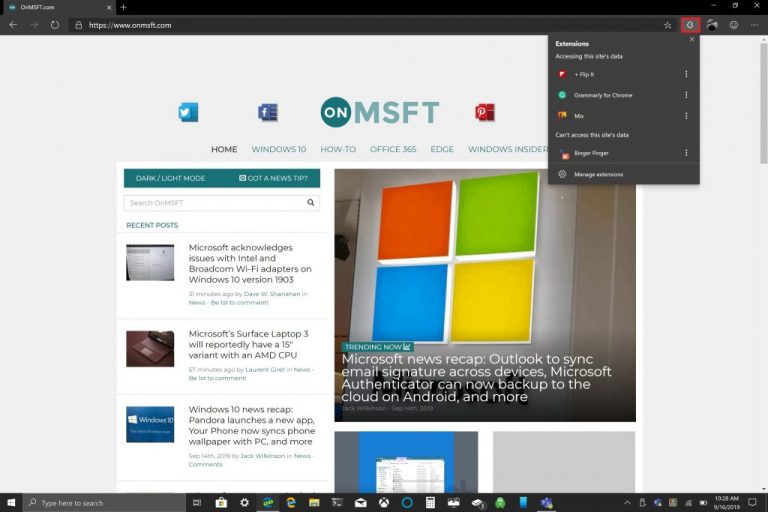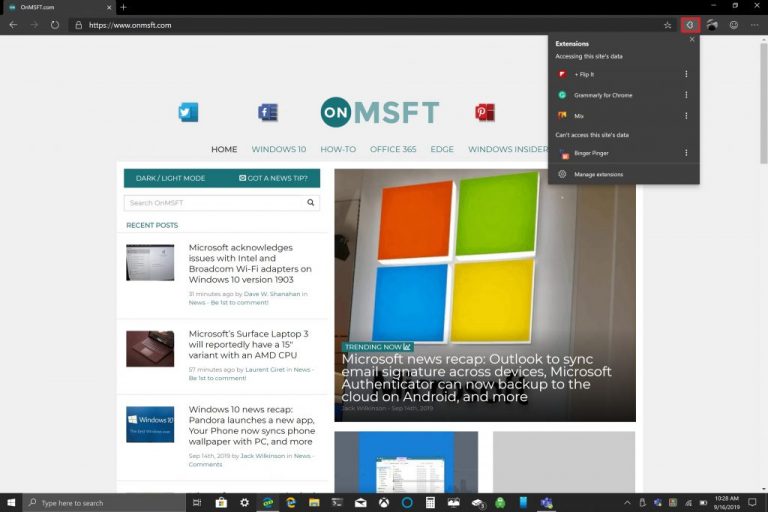 This new extensions menu can be enabled using a few simple steps, here's what you need to do:
1. Create a shortcut of the Microsoft Edge Dev browser on your Windows 10 desktop.
2. Right-click the Microsoft Edge Dev icon and choose Properties
4. Copy and Paste the following line (including the quotation marks) into the Target:
"C:Program Files (x86)MicrosoftEdge DevApplicationmsedge.exe" ––enable-features=ExtensionsToolbarMenu
(Update: Important Note – WordPress replaces two en dashes – – with an em dash — the line above should have two en dashes, like this:


Apologies for the inconvenience, apparently it's not easy to disable this behavior!)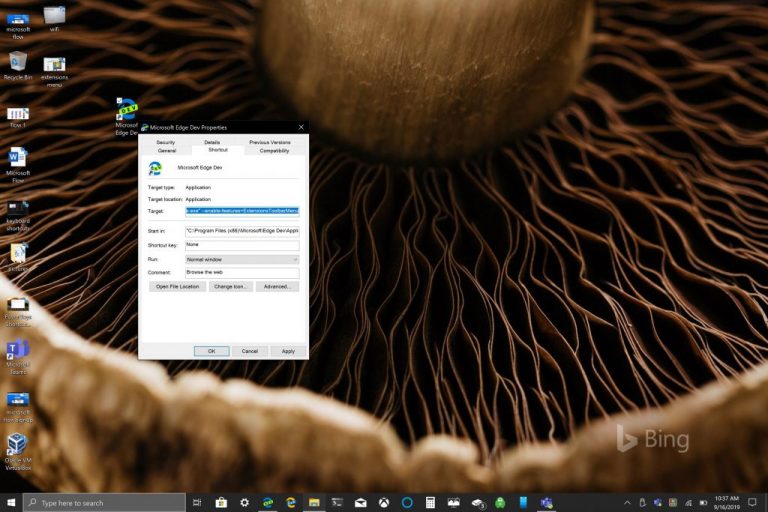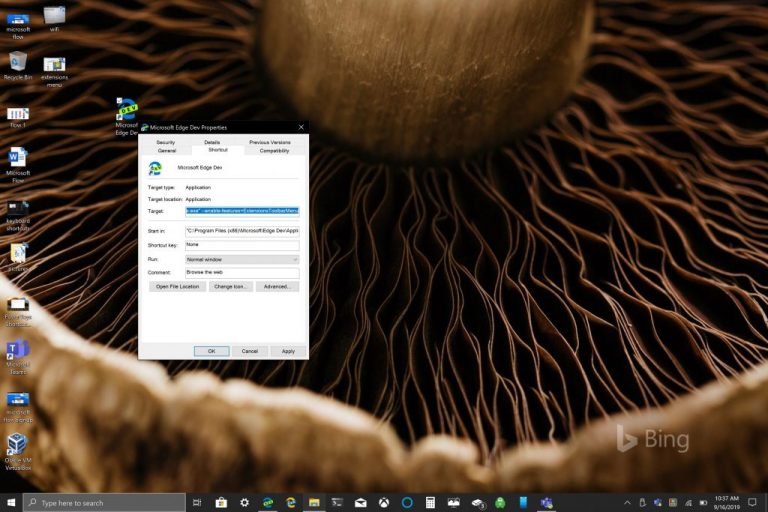 5. Click OK
You will need to restart your Microsoft Edge Dev browser for the changes to take effect. Now when you open the Microsoft Edge Insider Dev, you will see the new extensions menu located to the right of your address bar.