In recent years, many of Microsoft's hero features for (the old) Edge have revolved around Reading View and its tools to assist readers and learners. At least some of these features are currently being re-implemented within the Chromium-powered Edge Insider builds, ensuring they're still available to users when Microsoft transitions away from EdgeHTML.
At present, the grammar tools aren't exposed within Edge Insider's settings. To enable them, you'll need to manually edit a browser flag.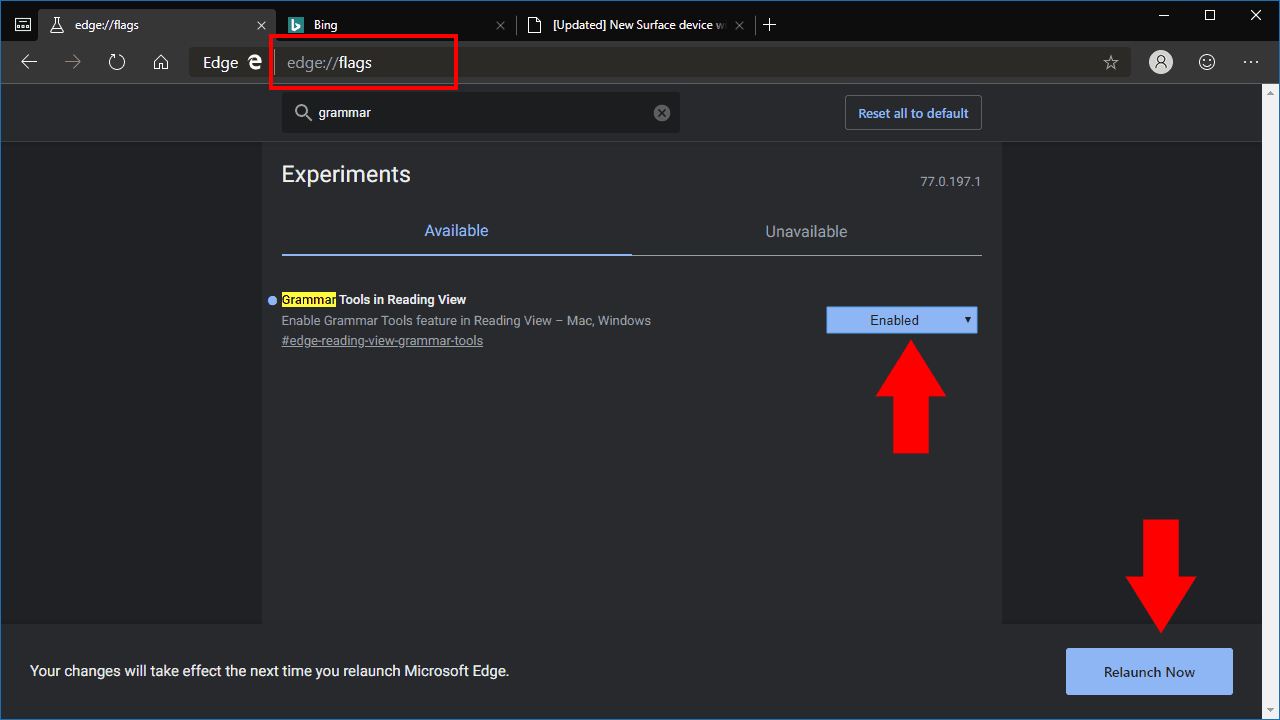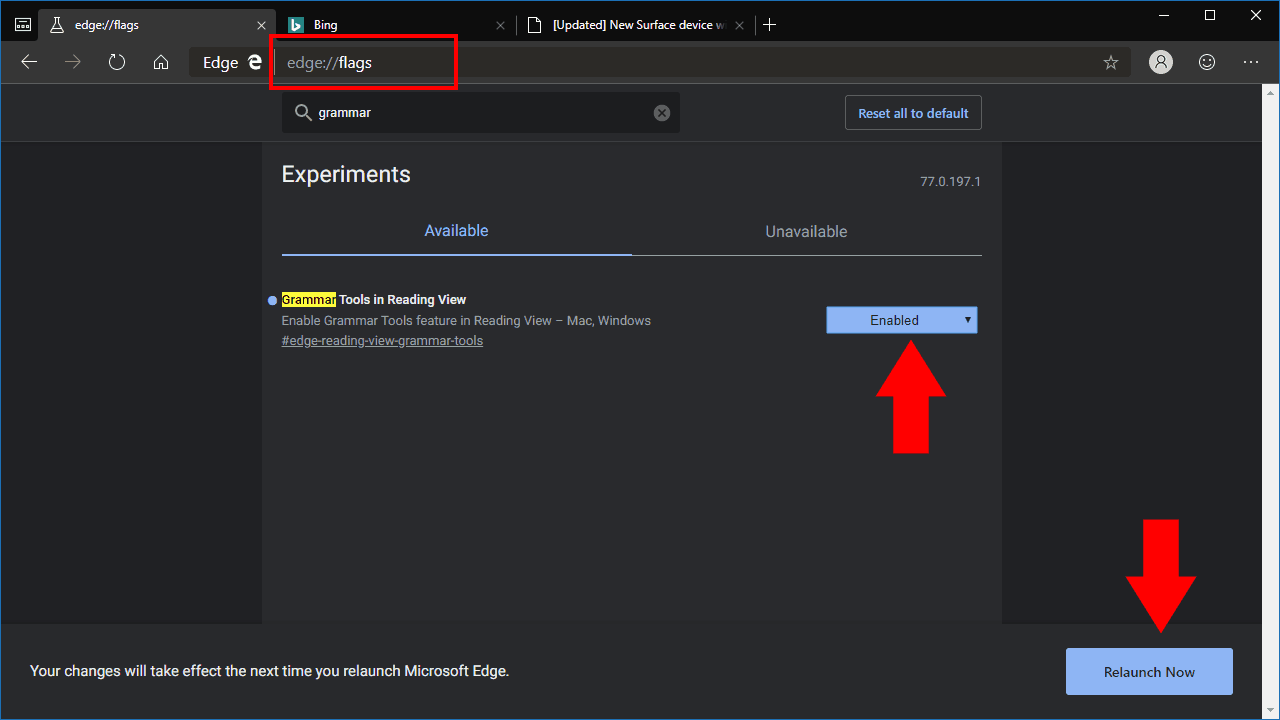 Head to the "edge://flags" page and search for "grammar tools" using the search box at the top of the page. You should see a single result appear, for "Grammar Tools in Reading View." Enable the flag using the dropdown menu and then click the blue button at the bottom of the browser to restart Edge.
Grammar Tools will now be enabled. Head to a webpage where Reading View is supported (look for the book icon in the address bar). Click the Reading View icon to open the page in the reader.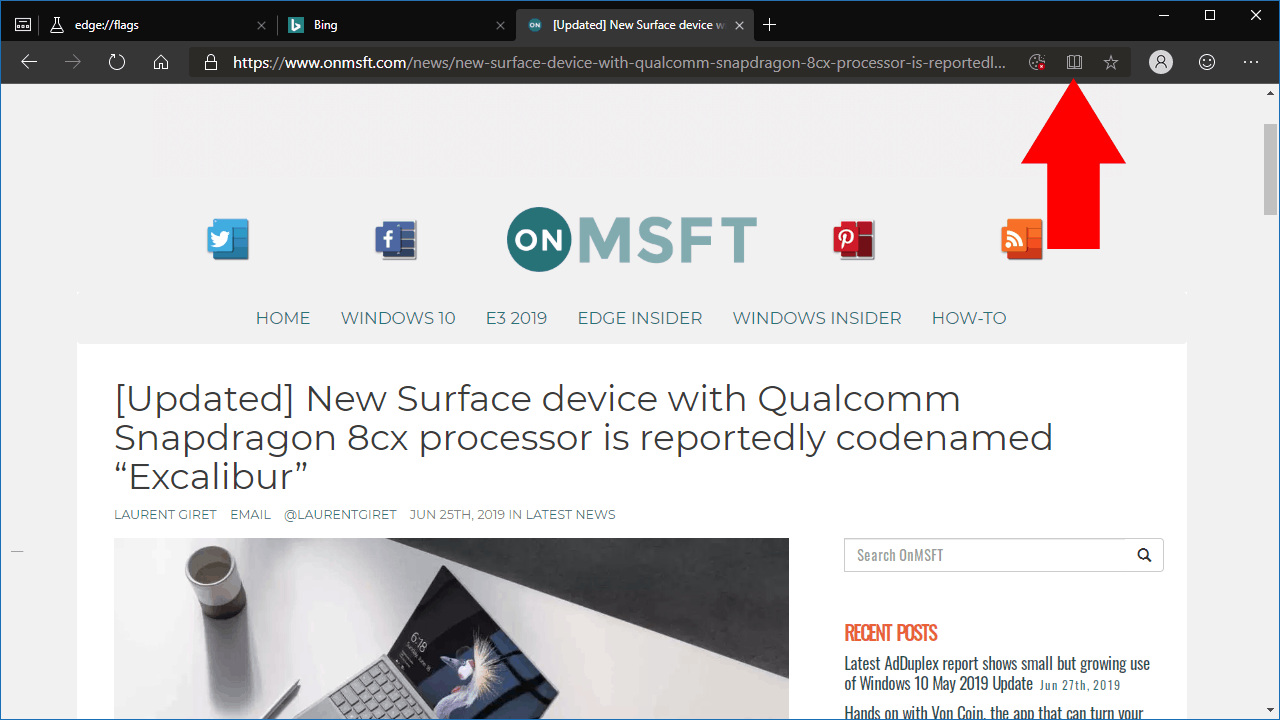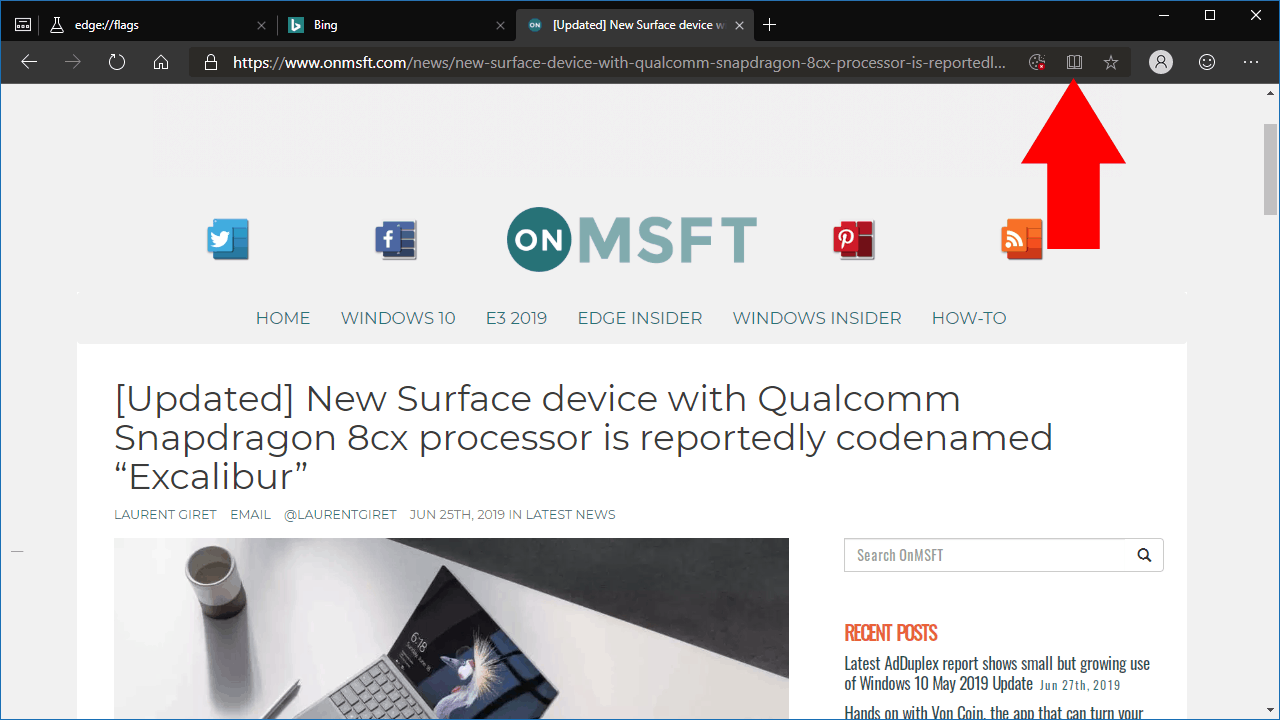 You'll now see a new "Grammar tools" button at the top-right of the page. Click it to reveal the Grammar Tools panel, which lets you enable individual grammar features.
Edge Insider currently supports splitting words into syllables and highlighting individual word types within the content. This kind of feature can prove an invaluable aid in teaching students how to read, or assisting people who may have trouble when reading long passages of text.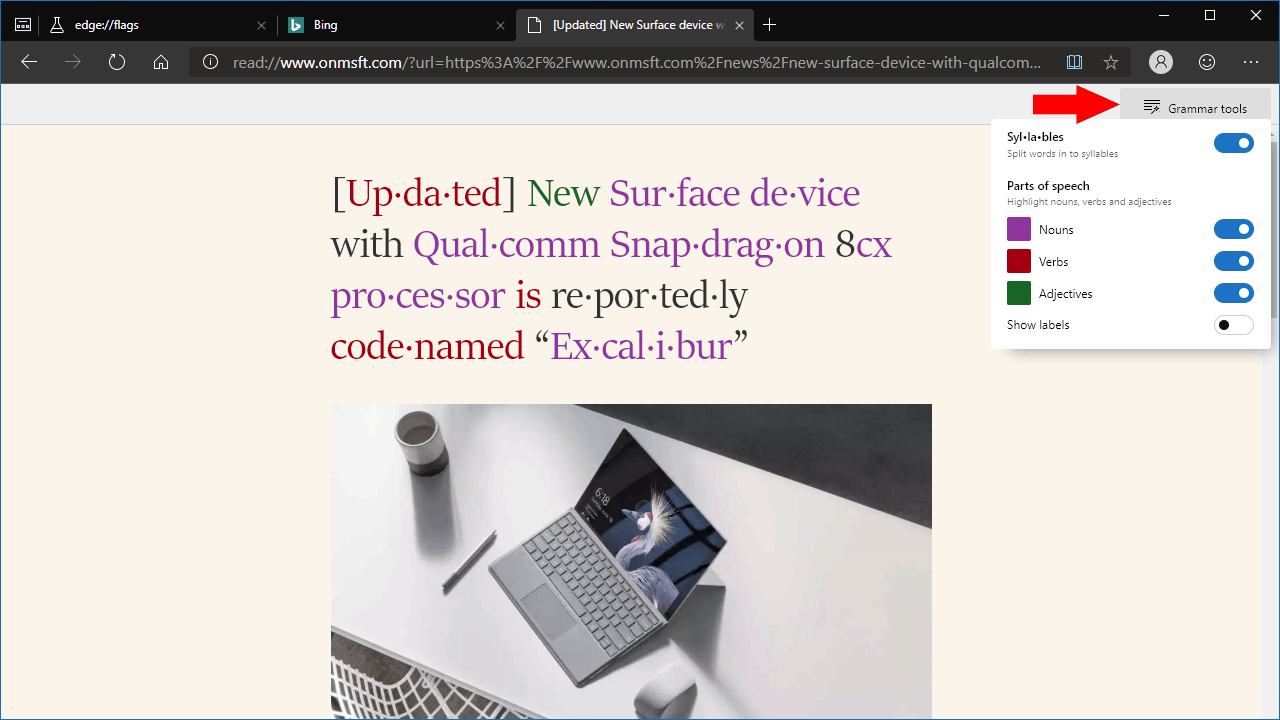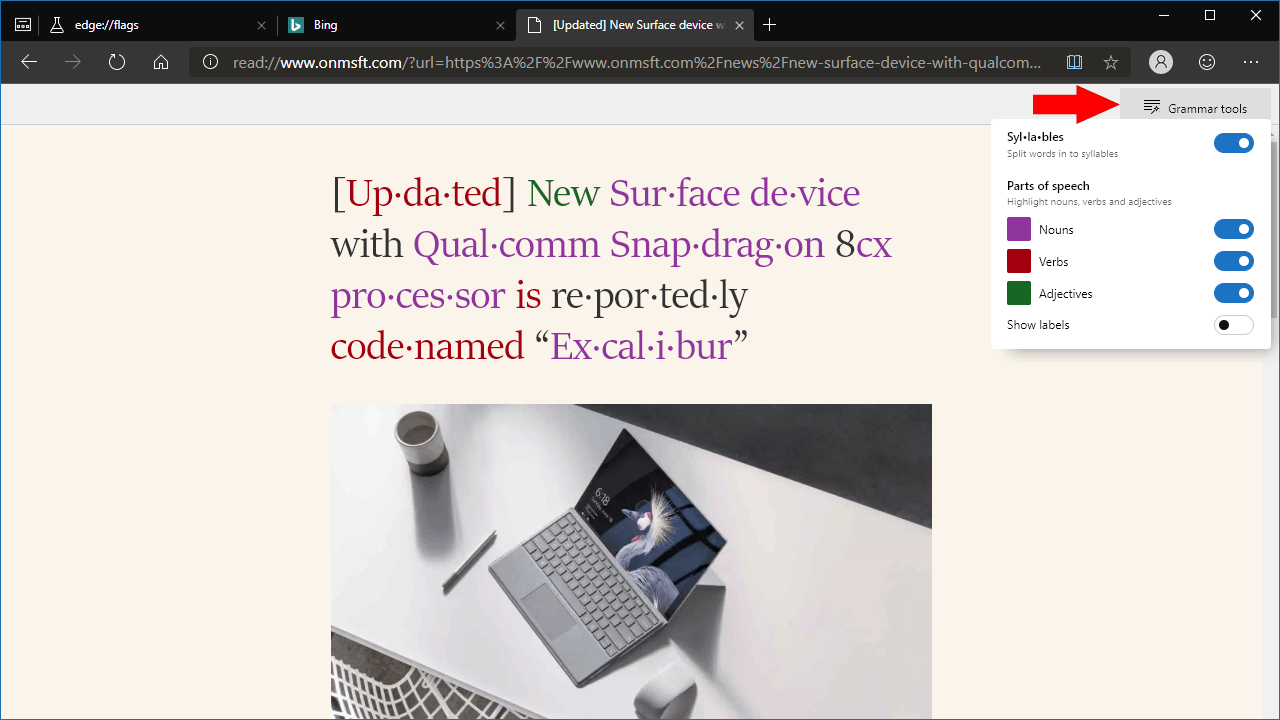 Although the toolset is currently sparse compared to what's offered with EdgeHTML, it's likely Microsoft will continue to bring more capabilities across during Edge Insider's development. Reading View's comprehension features are one of the standout capabilities of the current version of Edge, so Microsoft will want to retain as many of them as possible.
The current Edge browser, using EdgeHTML, has a much more capable Reading View, supporting a variety of layout and formatting options as well as text-to-speech. The grammar tools are distributed separately as an extension available from the Microsoft Store. With Edge Insider, Microsoft seems to be taking a different approach, baking the toolset directly into the browser – no extension required.