Microsoft lets you download an archive of all the data you've created across its services, such as search, browsing and location history. This allows you to backup and store your Microsoft activities, or use the data to extract information about how you use Microsoft services. It could also assist you as you migrate to another technology provider.
To begin, head to your Microsoft Account page at account.microsoft.com. You may be prompted to login to your account; enter your password or acknowledge a Microsoft Authenticator confirmation on your phone.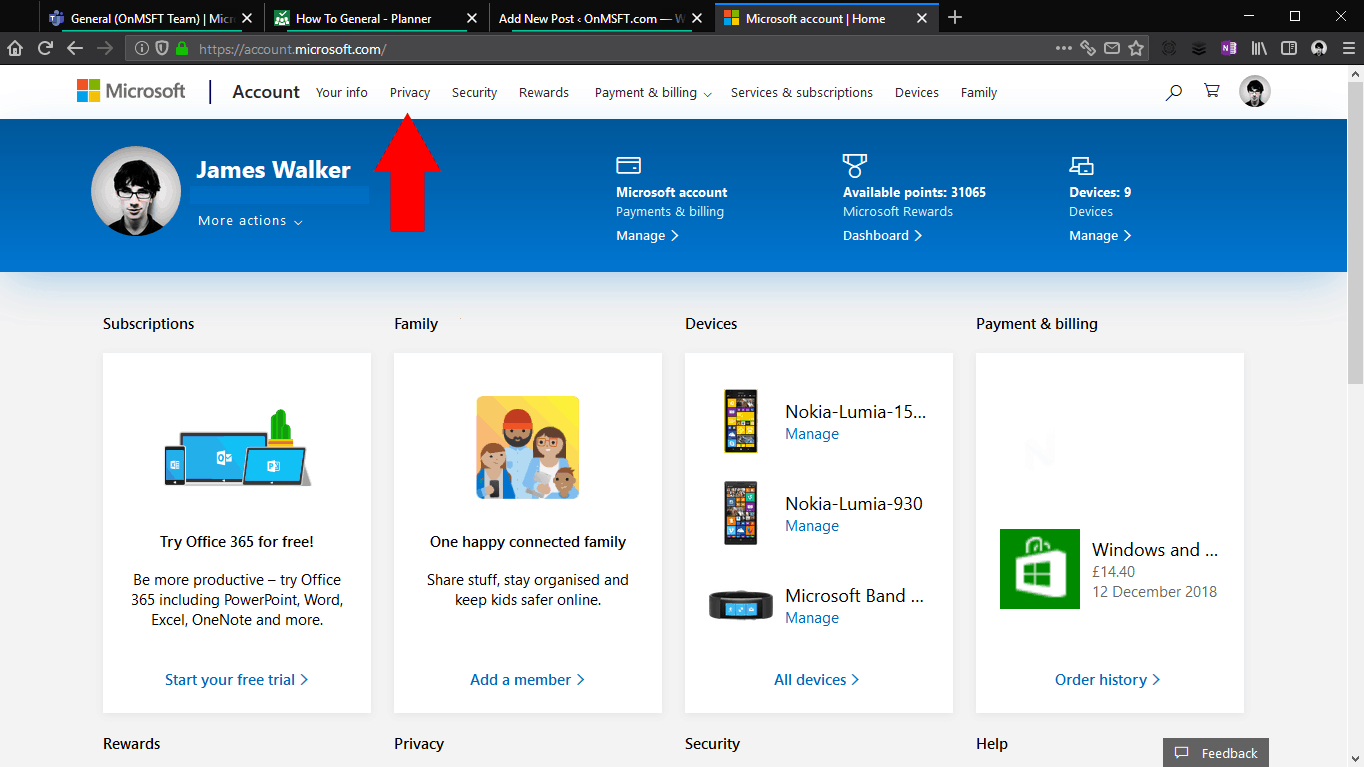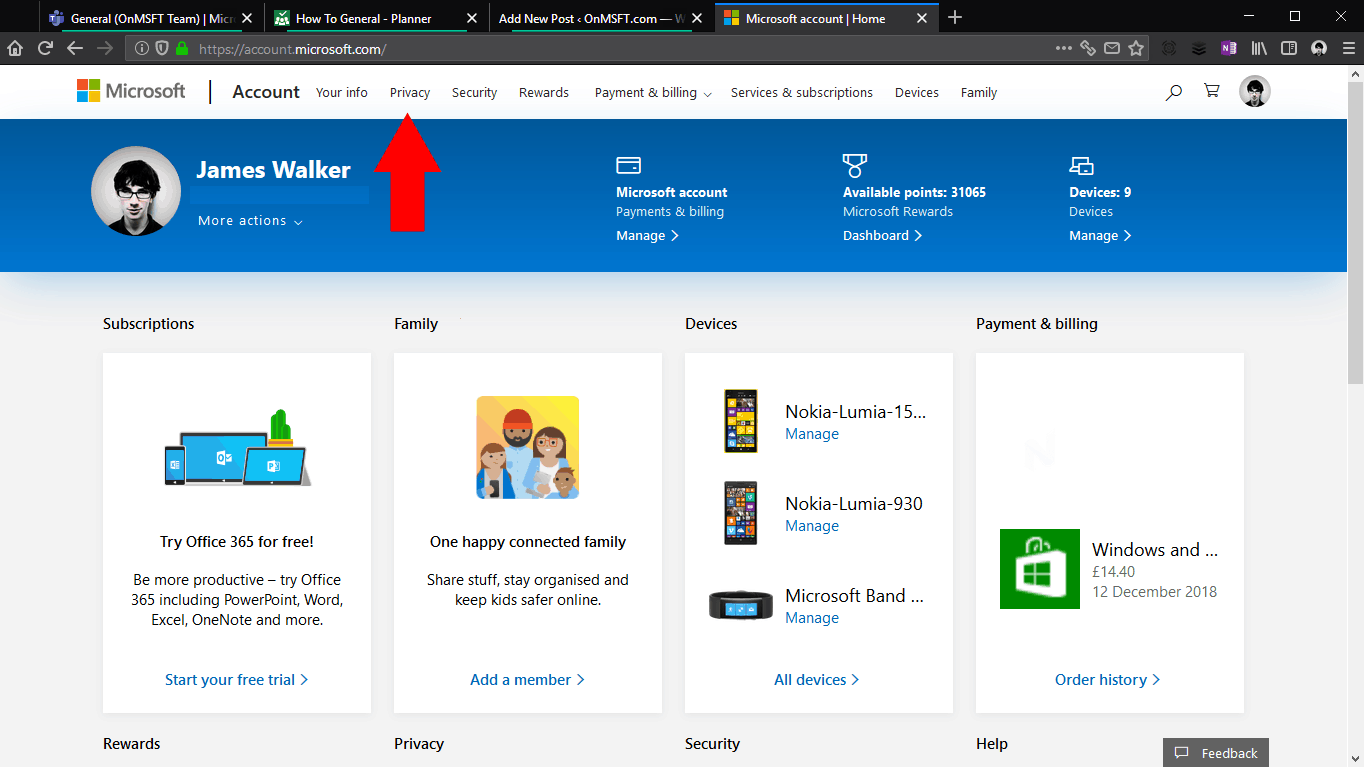 You'll land on your account homepage, which gives you an overview of everything associated with your Microsoft account. Click "Privacy" in the top navigation menu. You'll be prompted to enter your password – or use Microsoft Authenticator – again, due to the sensitivity of these settings.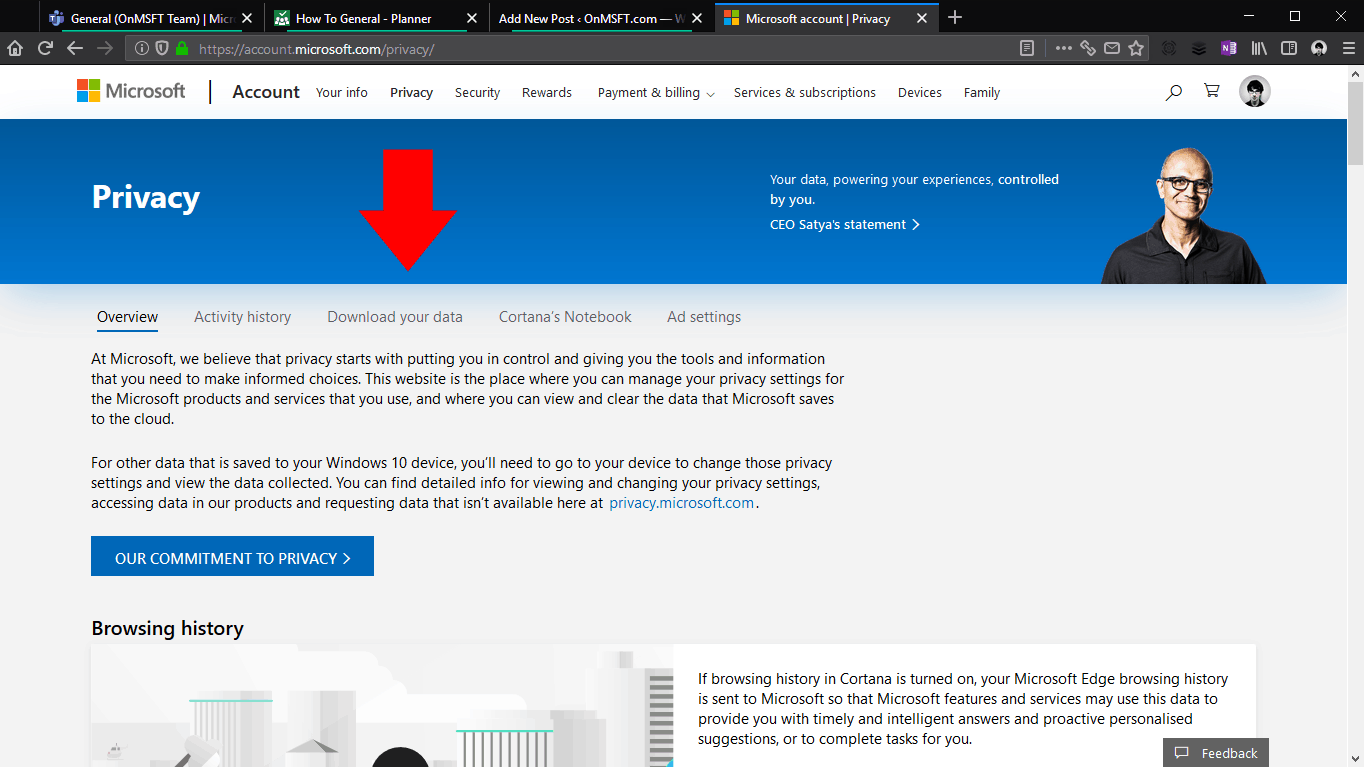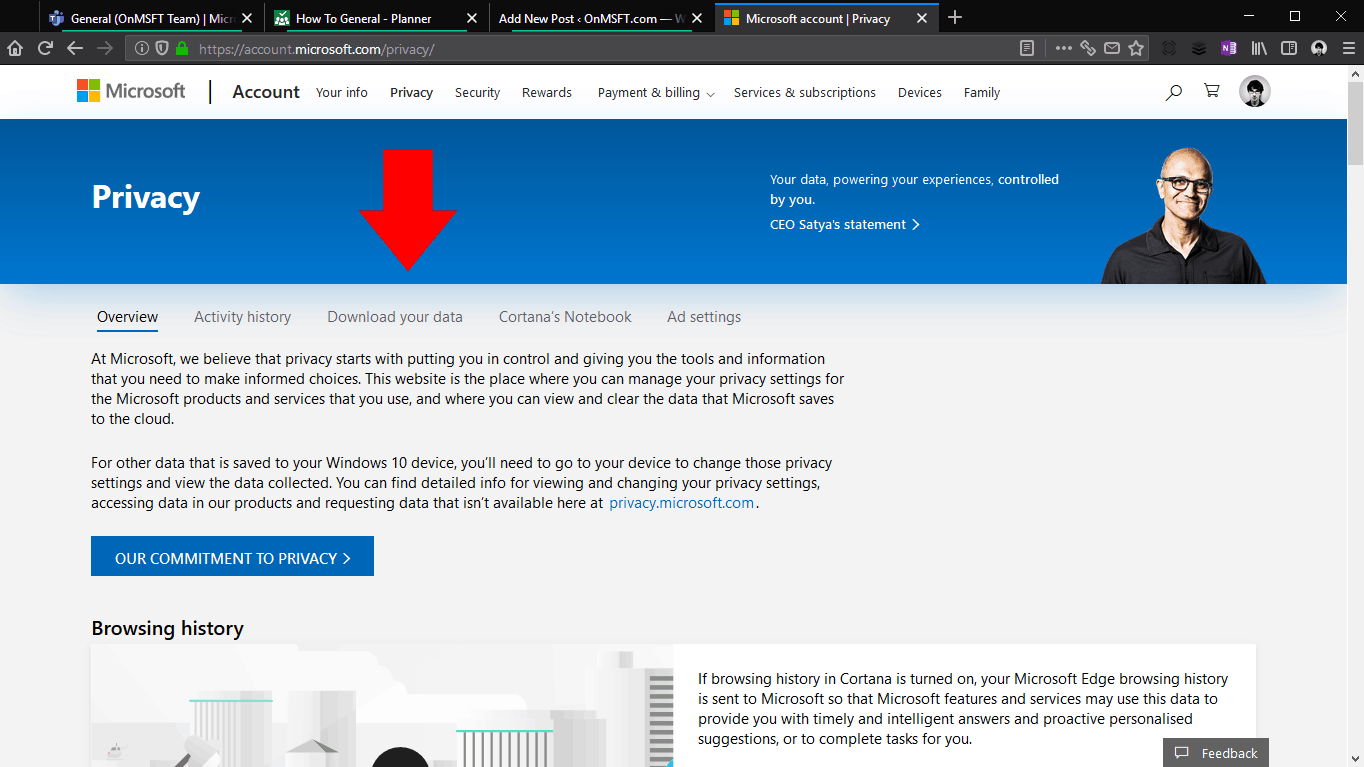 The Microsoft Privacy dashboard will display, which lets you control how Microsoft uses your data. The relevant link here is the "Download your data" tab underneath the main banner.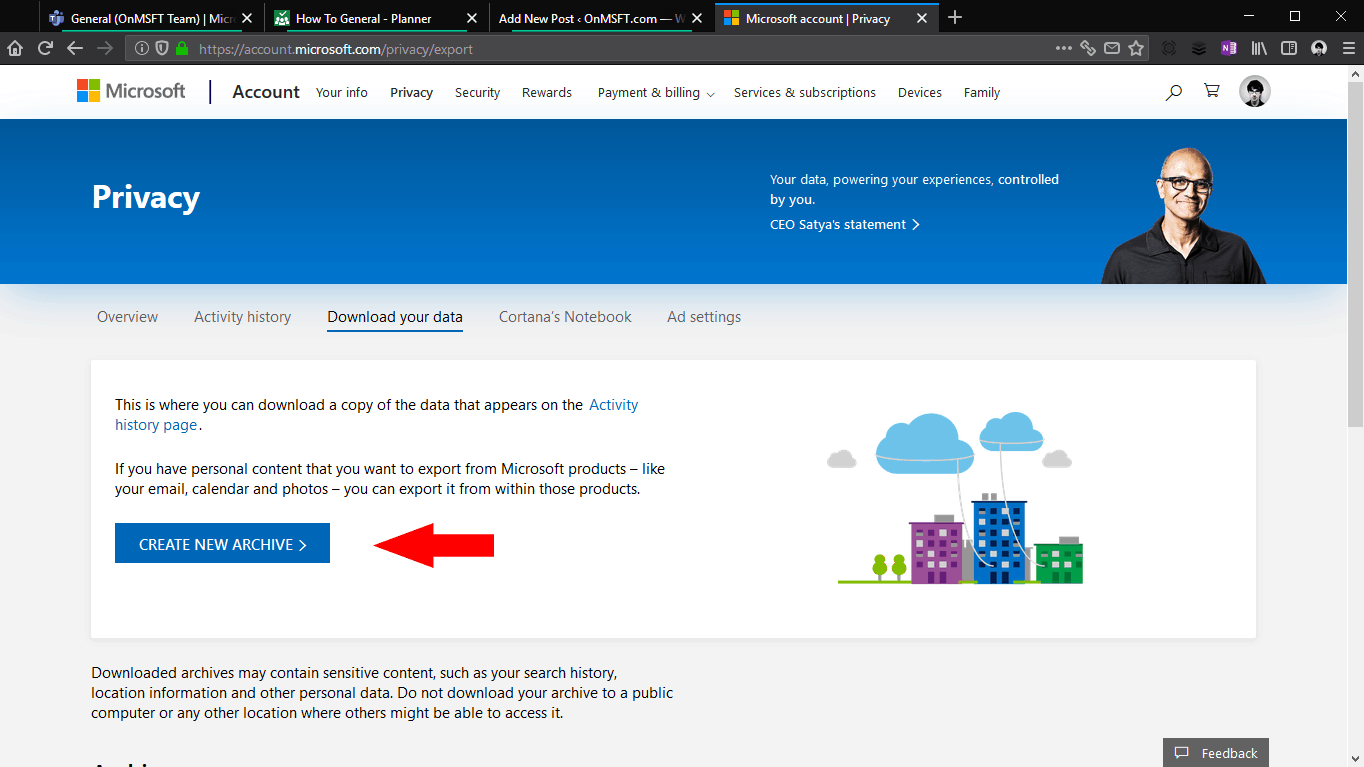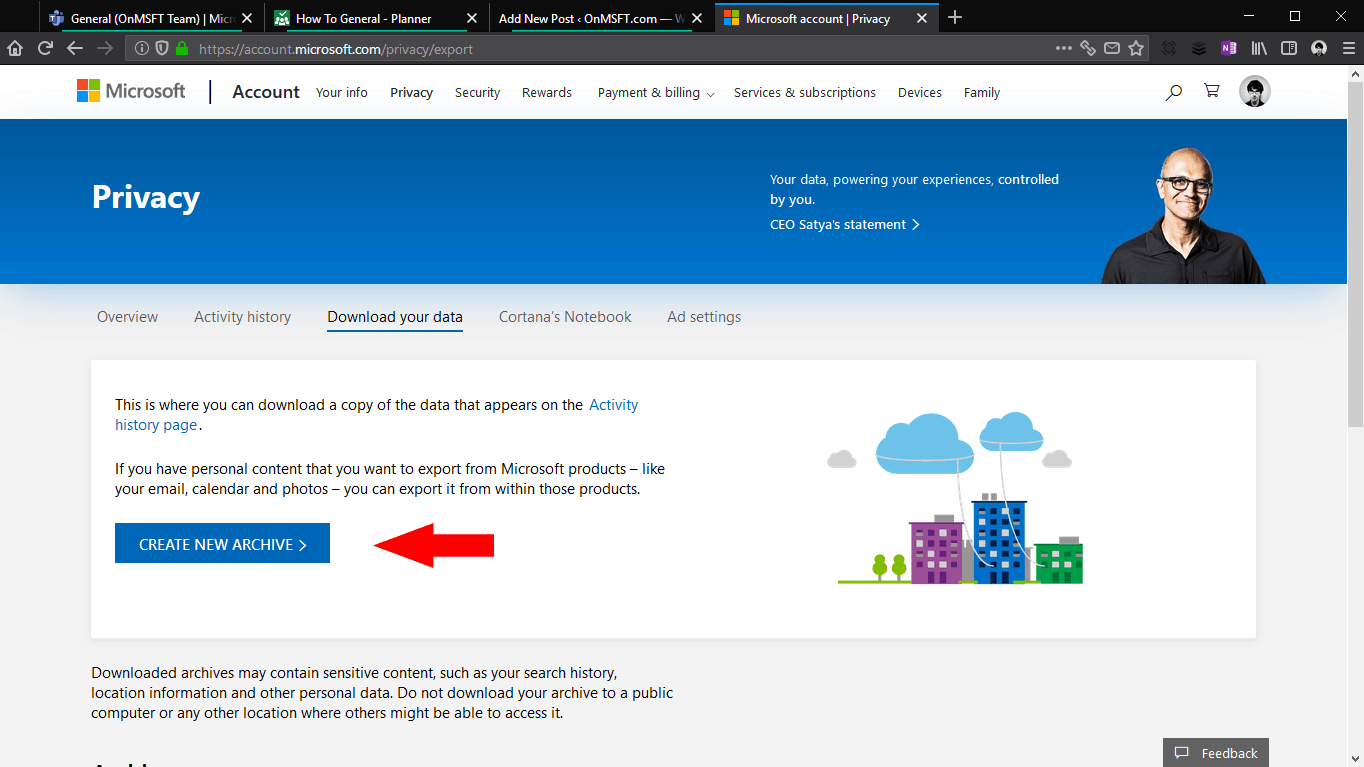 On the "Download your data" screen, click the "Create new archive" button. You'll see a popup which lets you choose which data types to include in the archive. Available data sources include your browsing history, search history, location history and all spoken voice commands, as well as usage information for apps, services, films and music delivered through the Microsoft Store.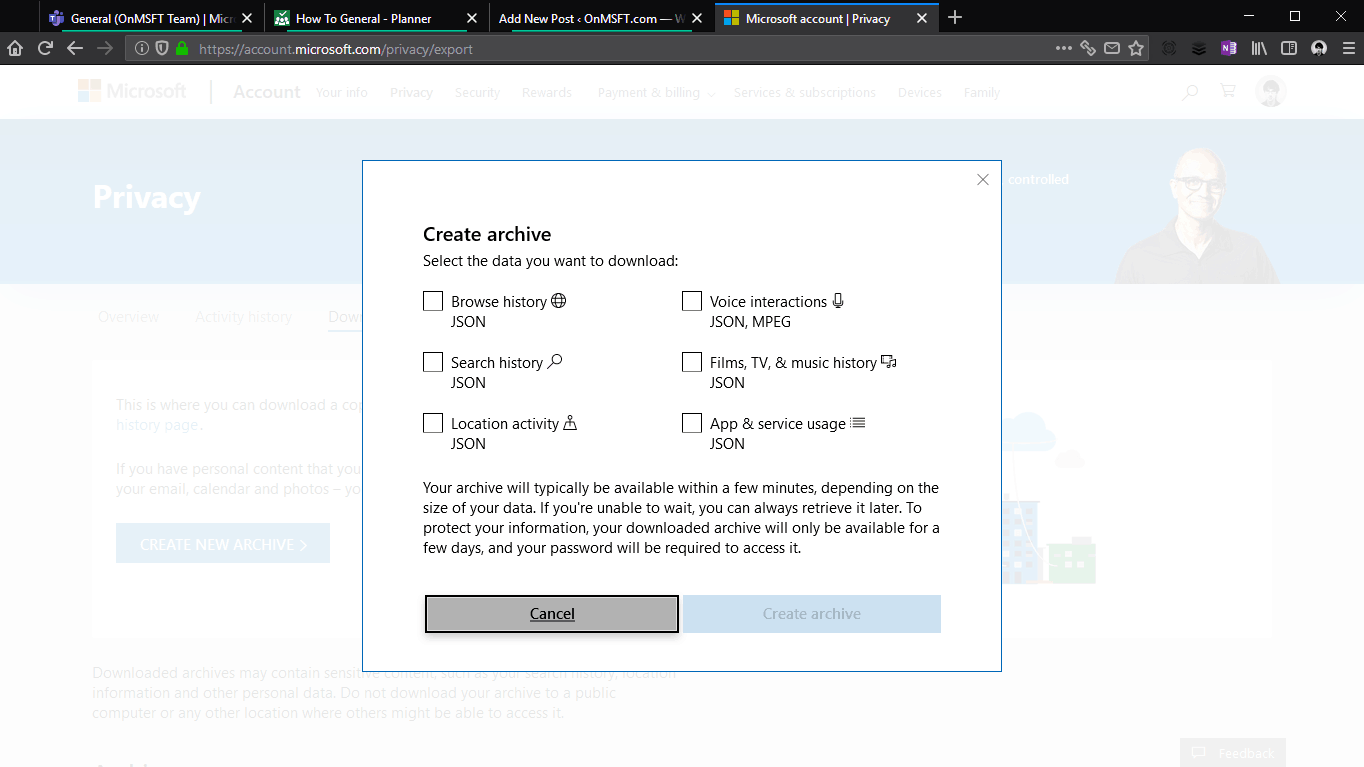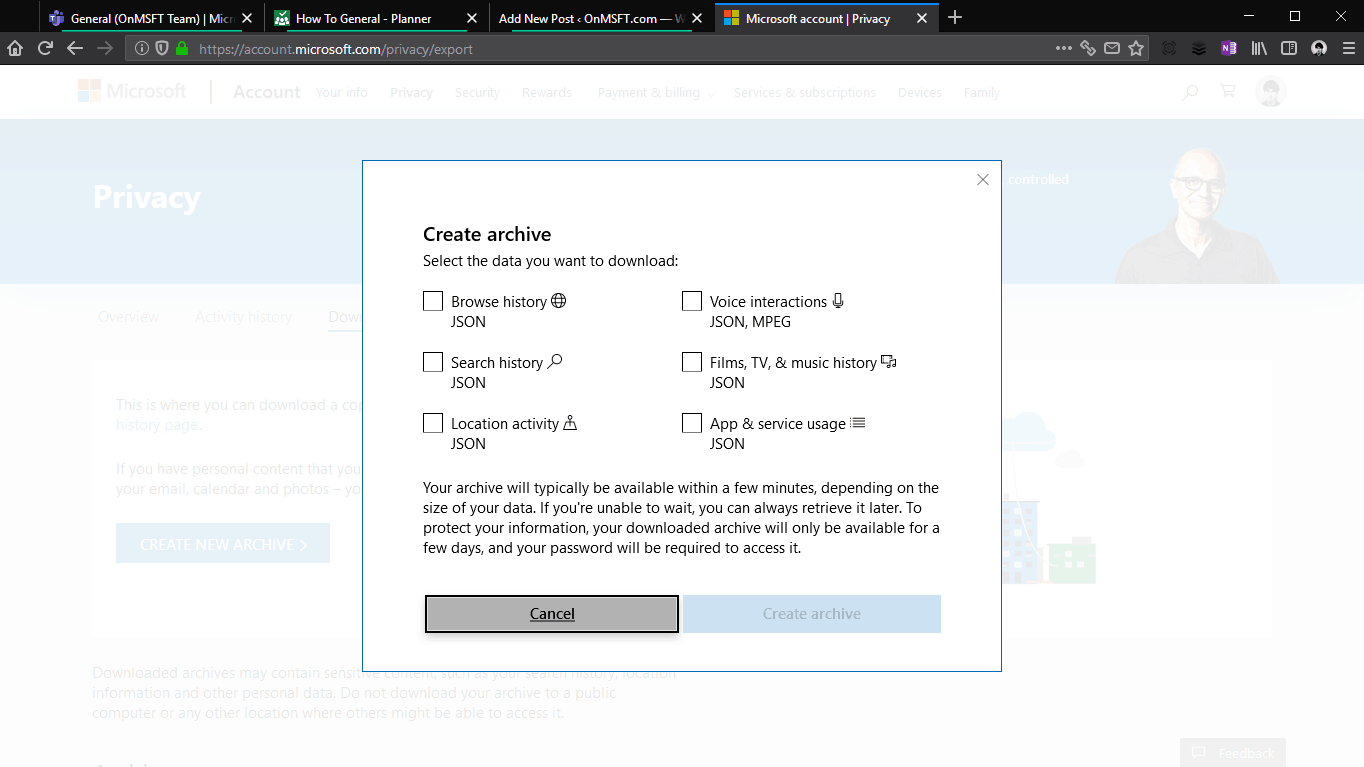 Tick the checkbox for each data type you'd like to archive and then press the "Create archive" button. The process may take a few minutes to complete, while Microsoft collates all the relevant information. Your download will then begin in your browser.
If you leave the page while your archive is still being created, you'll be able to return to the "Download your data" screen to access it later. It will display under the "Archives" heading once it's ready to download. Archives are automatically removed after "a few days" to help protect your privacy.
You should remember that the data archive isn't intended for direct consumption. The data is delivered as a set of JSON files, which is a structured format for key/value pairs. Although the files are essentially plain text and can be opened in any text editor, some of the values may appear meaningless or be difficult to interpret without some understanding of what they represent and how they're stored.
The data archive does not include any data you create within Microsoft apps and services. Think of it as an archive of everything directly associated with your Microsoft account, not the files you've created with the account. You can usually export data from apps using the apps themselves – for example, to get an archive of your Outlook emails, you can visit outlook.live.com/mail/options/general/export and click the blue "Export mailbox" button.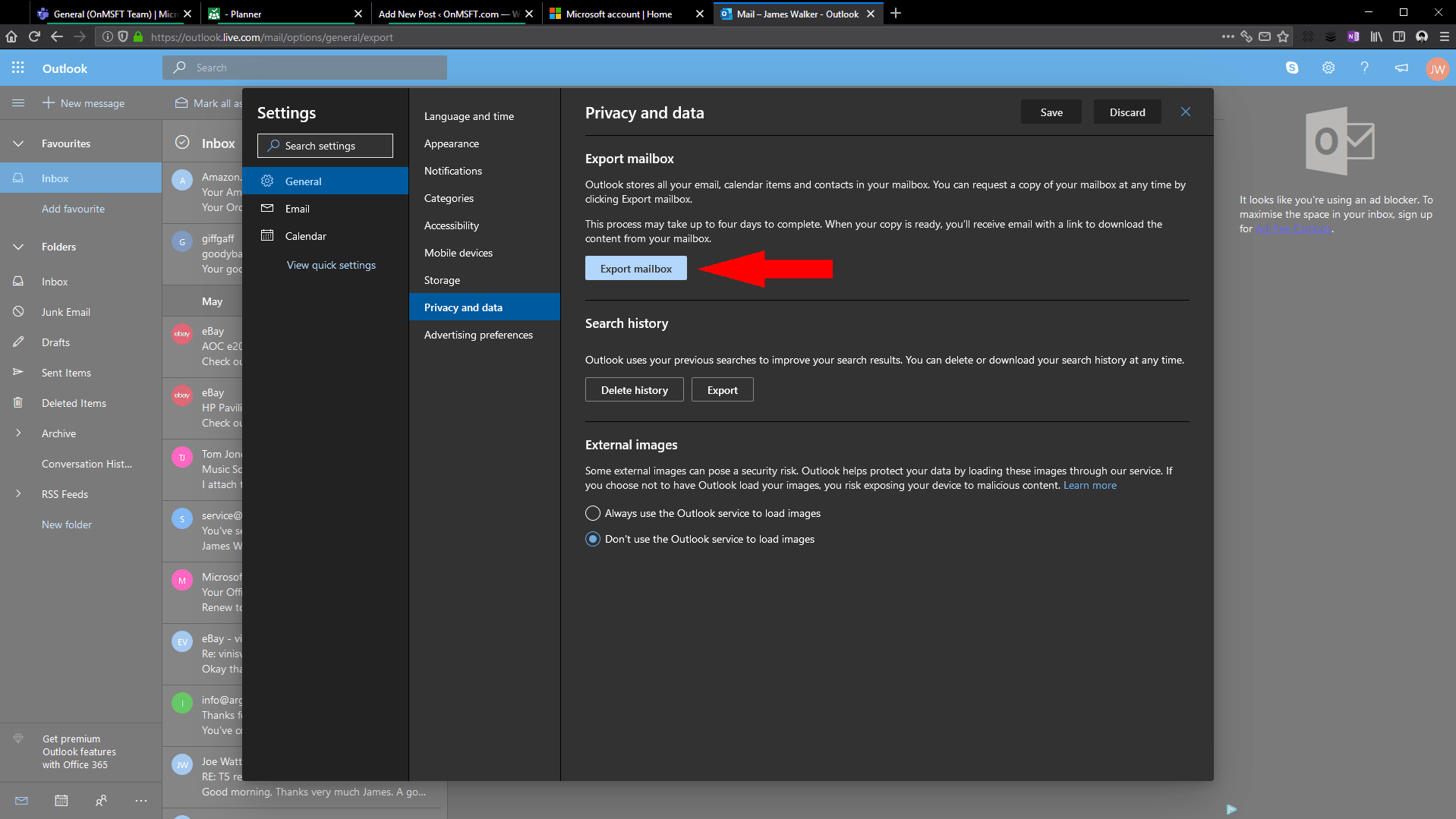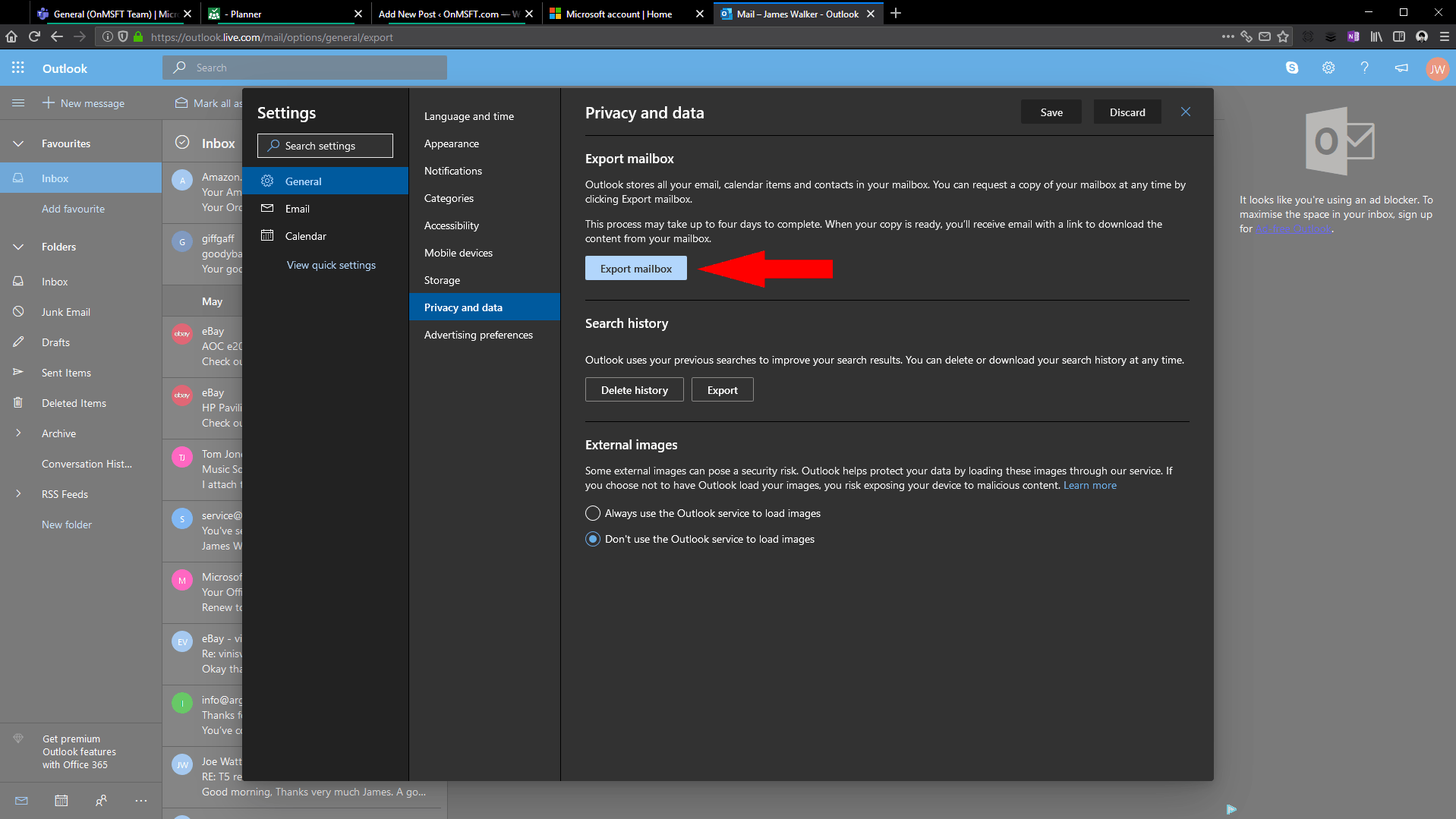 The ability to create an account data archive ensures Microsoft's services remain GDPR complaint. It allows you to move away from Microsoft's ecosystem, or scrape your own Microsoft data for any insights you're looking for. The data could be used to create custom spreadsheets, databases or applications which help visualise your Microsoft activities, giving you a record of how you used Microsoft services which exists long after the apps themselves are gone.