Windows 10's Start Menu lets you quickly access your apps with its rotating Live Tiles and scrolling "All Apps" list. You can also use Start to jump straight to the core areas of File Explorer, either through pinned Tiles or with the persistent shortcuts on the left side of the menu.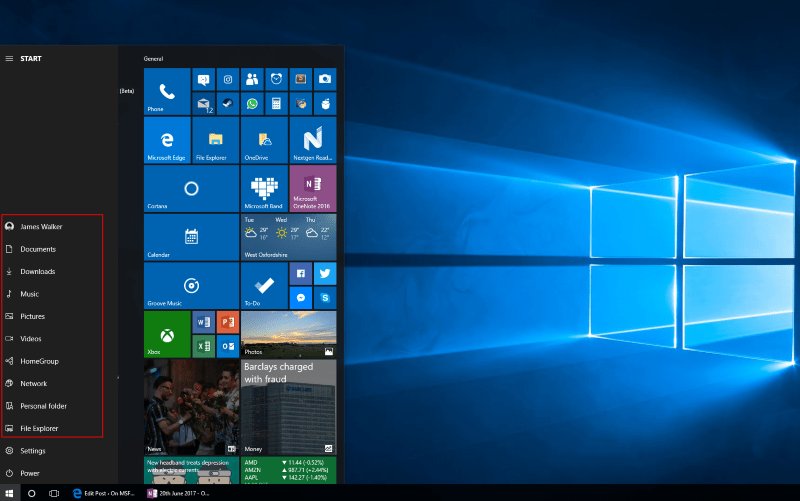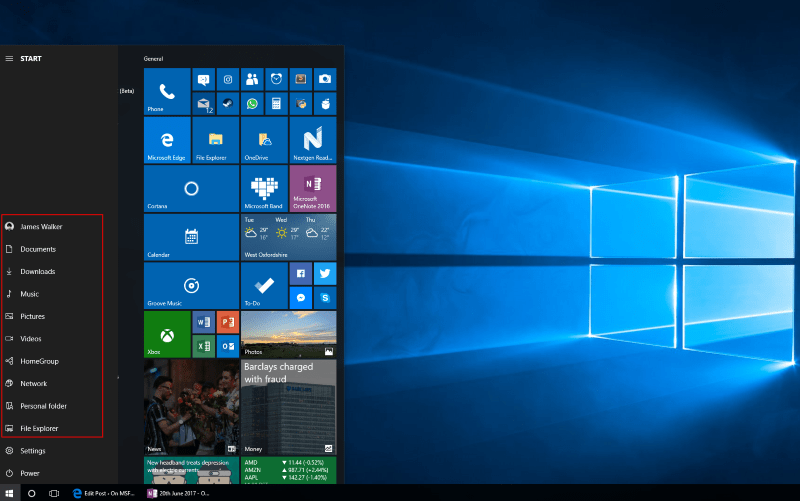 By default, Windows 10 includes Start Menu links to important folders such as Documents, Pictures and Music. You'll see them displayed as icons above the Power, Settings and File Explorer buttons to the left of Start's All Apps list. Clicking one of the shortcuts will open the folder in File Explorer.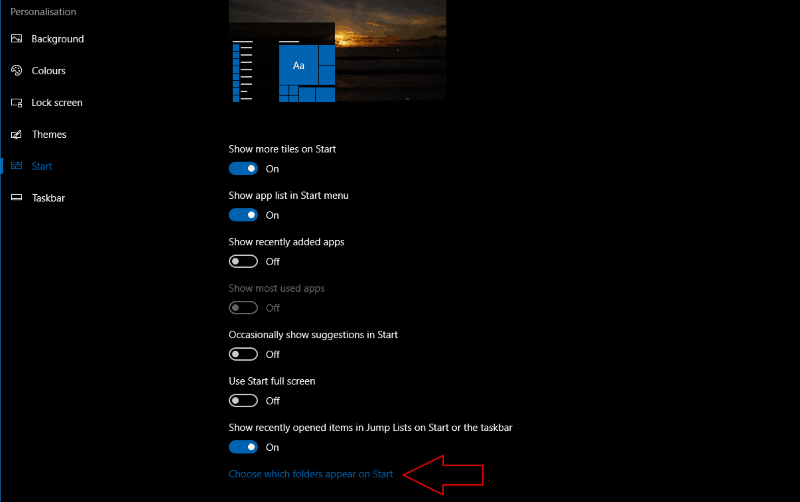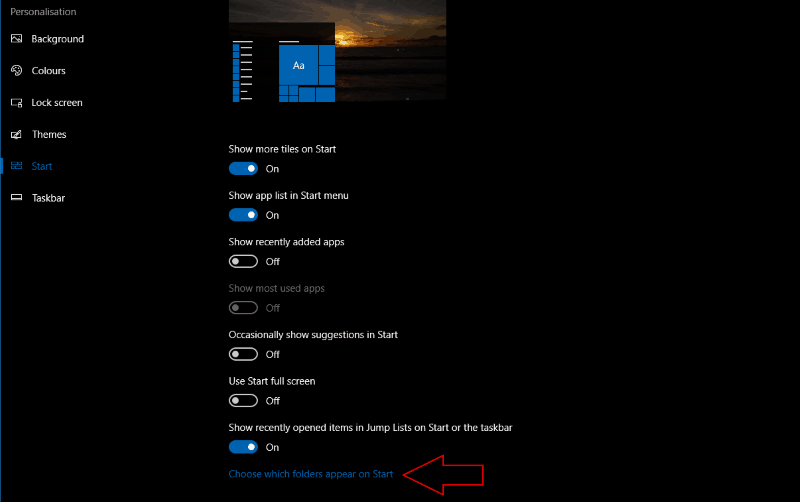 You can change the folders that appear in this list, letting you add other frequently-used File Explorer views to Start. To customise the links that are displayed, open the Settings app to the "Personalisation" category and navigate to the "Start" page. At the bottom of the screen, click or tap the "Choose which folders appear on Start" link.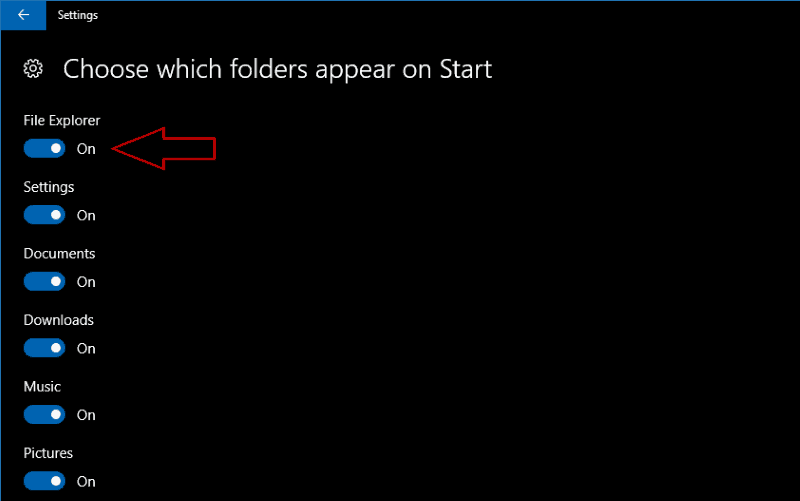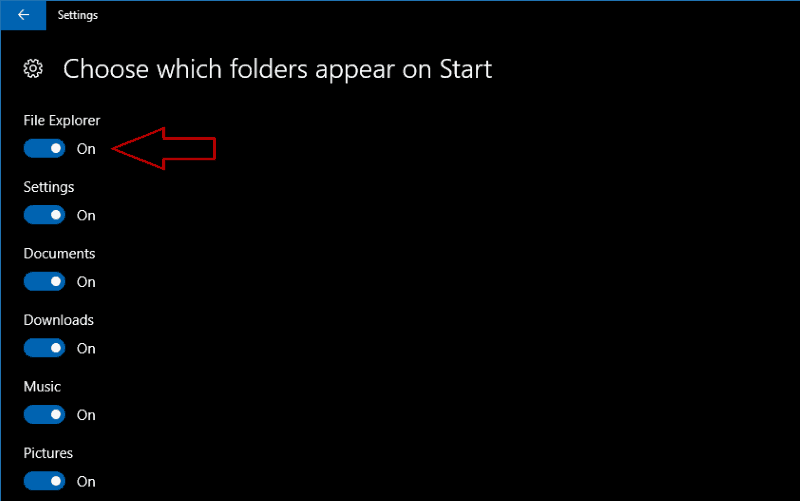 The "Choose which folders appear on Start" settings page will open. You can use the toggle buttons to enable or disable any of the main File Explorer folders that are listed. It's also possible to turn off the File Explorer and Settings app shortcuts, allowing you to remove everything except the Power button.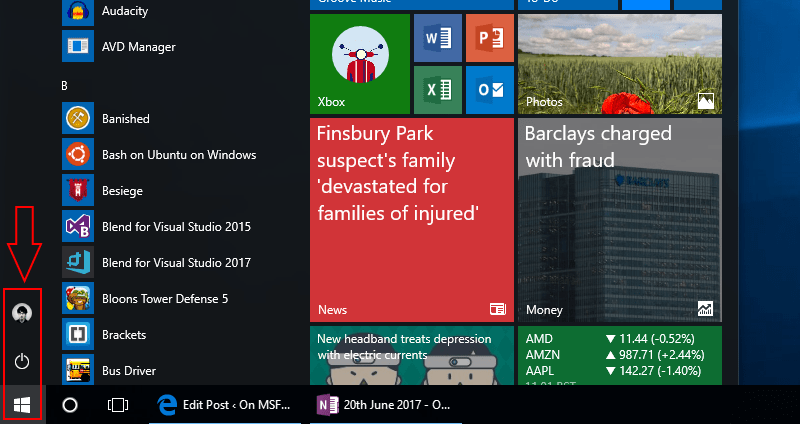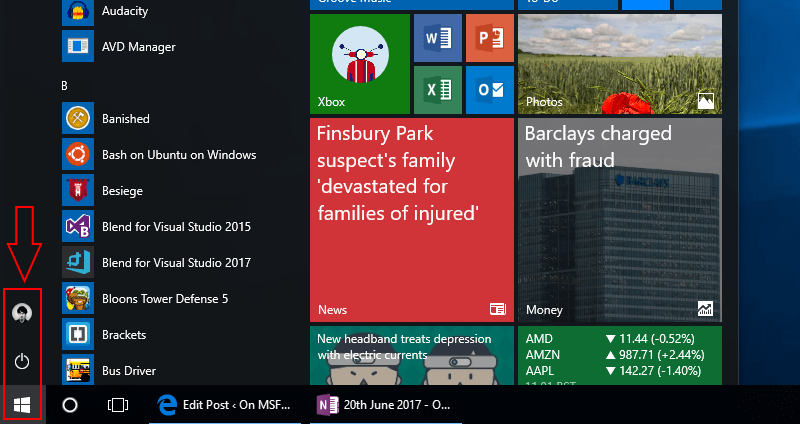 When you've done changing the folders that appear, close the Settings app and open the Start menu. You'll see your customised icons appear on the left side of the menu.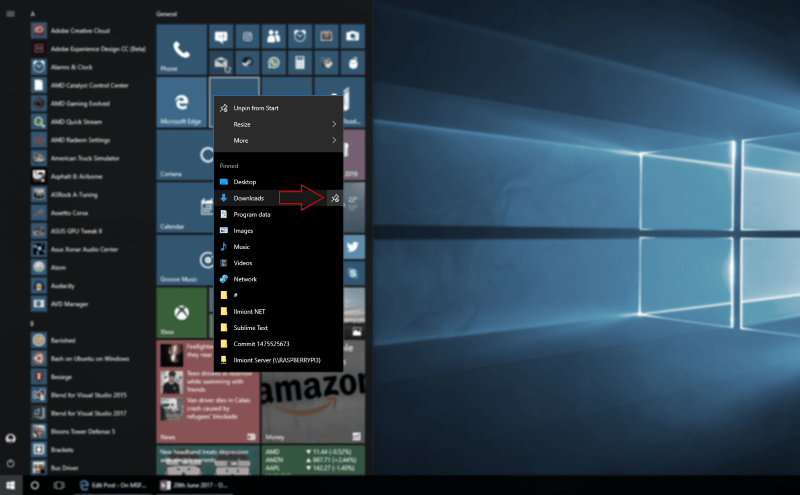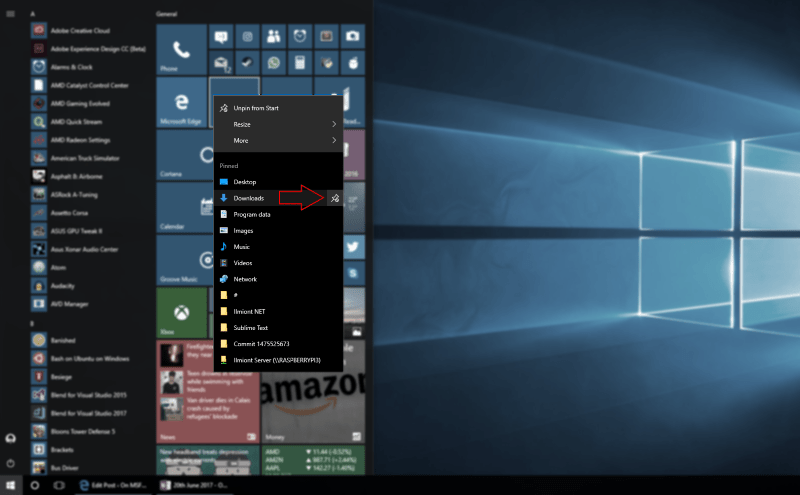 The feature is quite basic as you can't change the order of the folders or add ones you've created yourself. You're restricted to the options available in the menu and the automated arrangement that Windows creates. If you're looking for more flexibility, you can try pinning folders to your Start menu by right-clicking them and choosing "Pin to Start." You could also use File Explorer's jump list on the Start menu or taskbar by right-clicking the app's icon and pinning recently-accessed locations.