Windows 10's taskbar is primarily used to launch and switch between applications. You can also add your own toolbars, which let you access the contents of any folder on your PC. If you find yourself frequently opening files within a certain folder, adding a taskbar toolbar can reduce the number of clicks needed to find your content.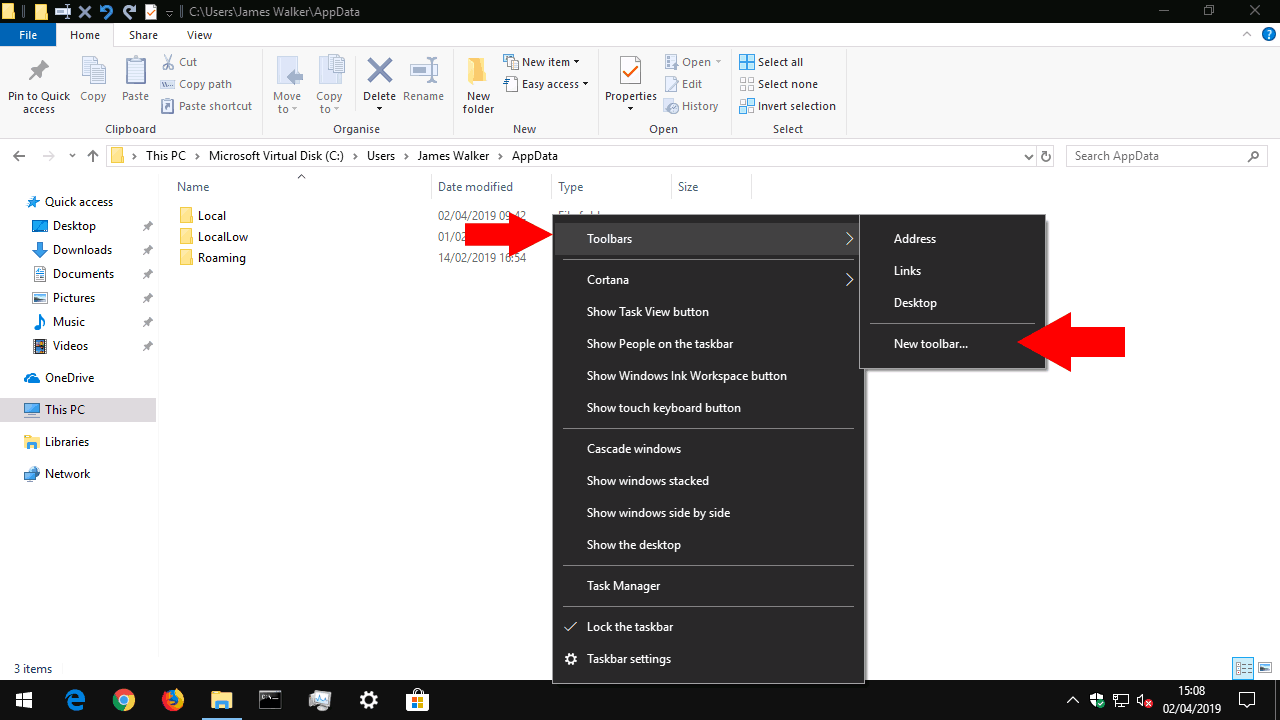 Toolbars are created by right-clicking the taskbar and hovering over "Toolbars" in the menu which appears. Here, you'll see three default toolbars which you can add with a single click. Links and Desktop point to their respective folders in your user profile directory, while Address provides a URL input right on your taskbar. Type a URL and press Enter to have it opened in your default browser.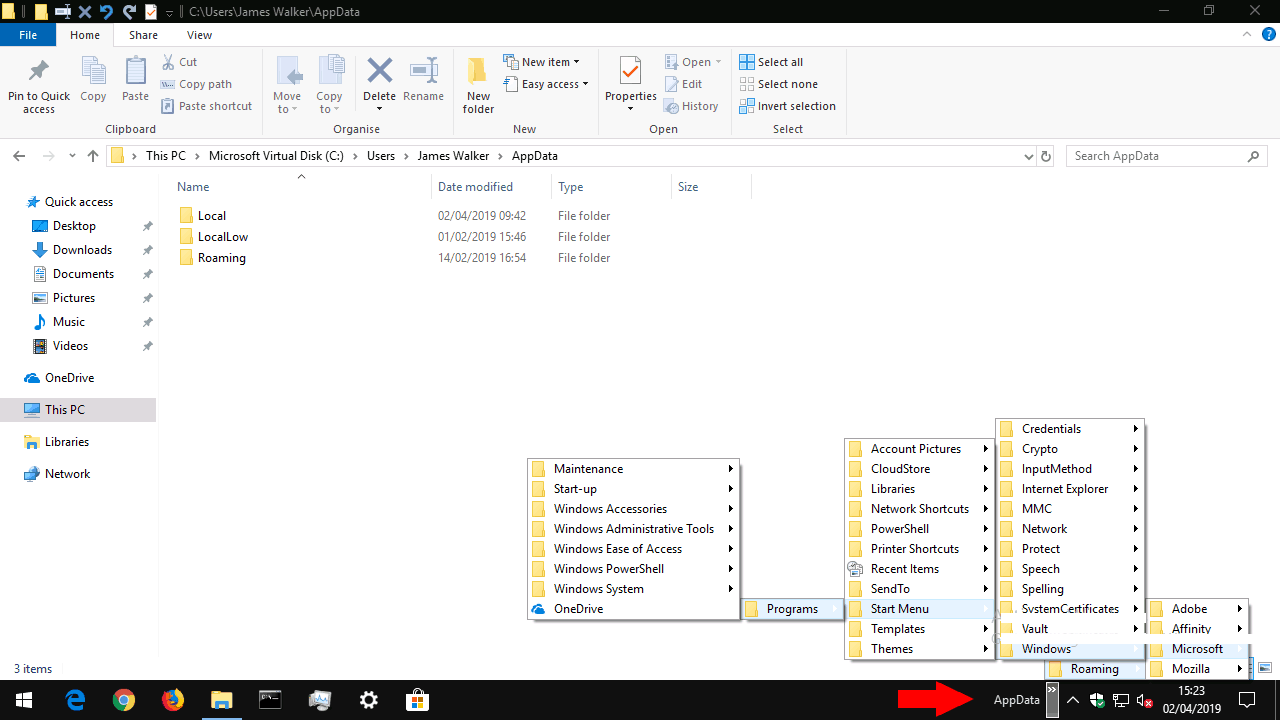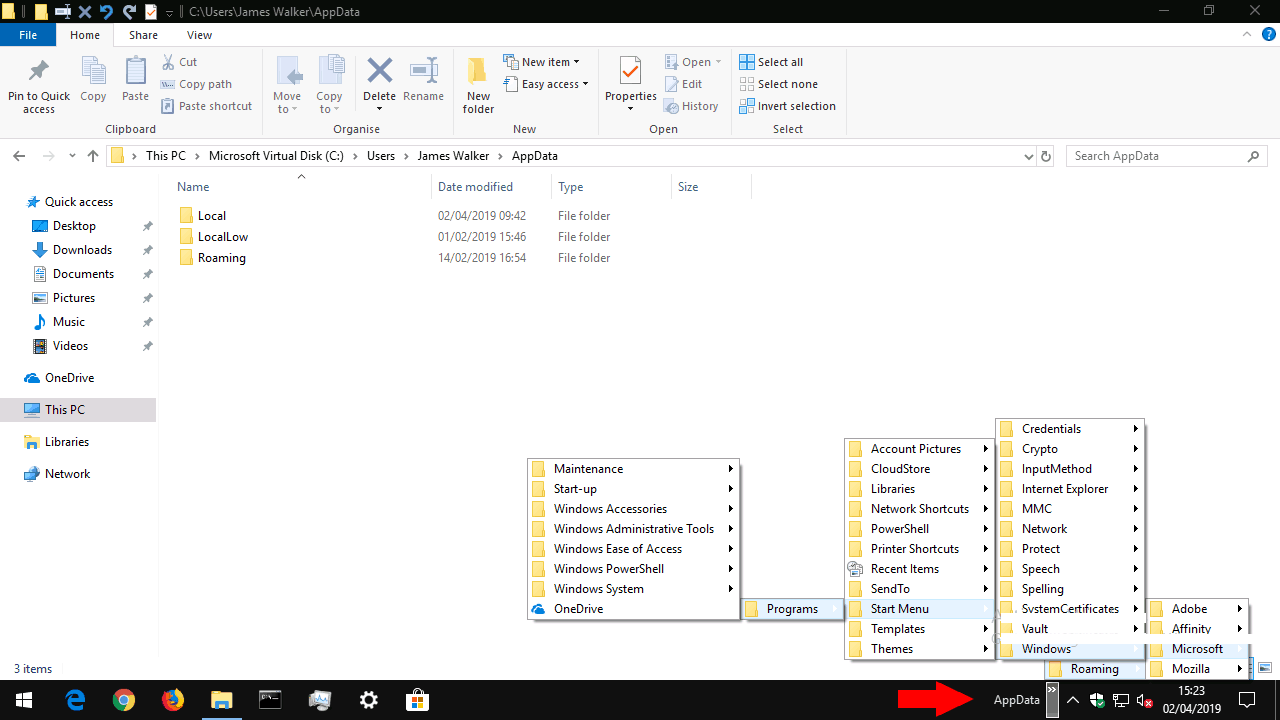 To create your own toolbar, click "New toolbar…" from the toolbars menu. Use the file picker to select a folder on your computer. When you press "OK," the toolbar will be added to your taskbar. Click the ">>" icon next to its name to view the current contents of the folder it points to.
Whenever you add or remove files or folders inside the directory, the contents of the taskbar toolbar will be updated too. This gives you a convenient way to access files in frequently-used folders, without having to open File Explorer and traverse your directory structure.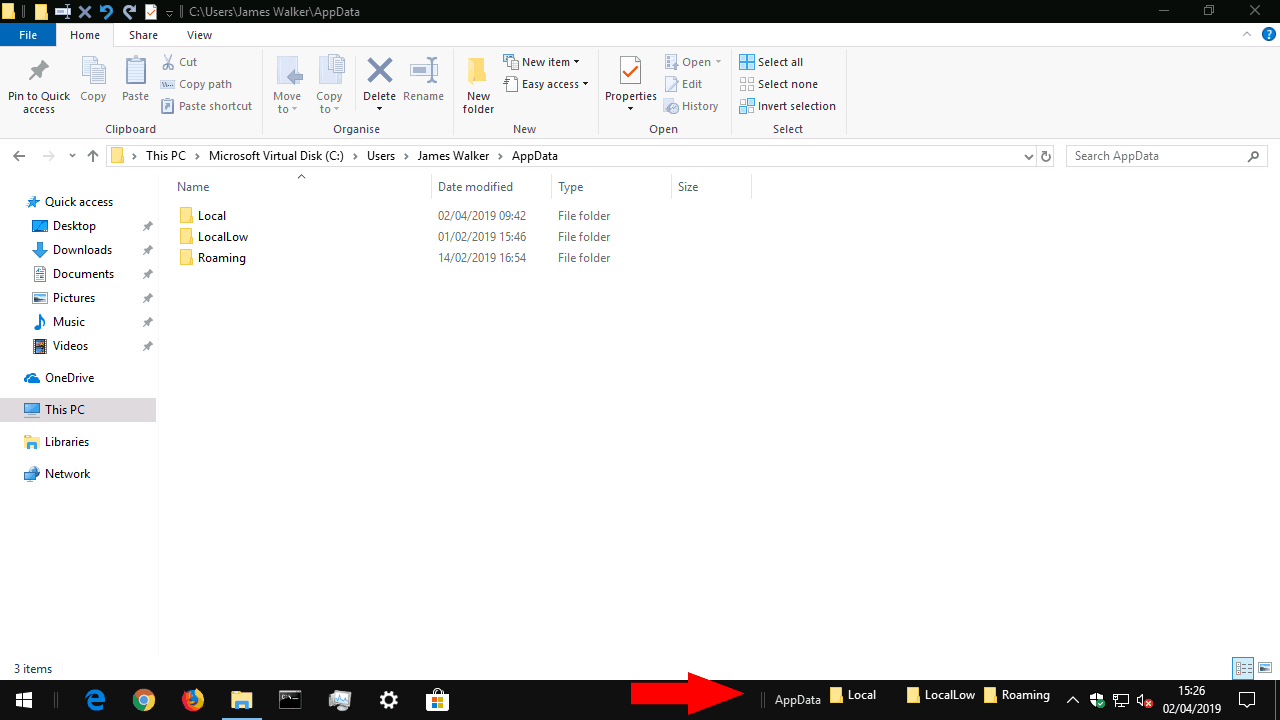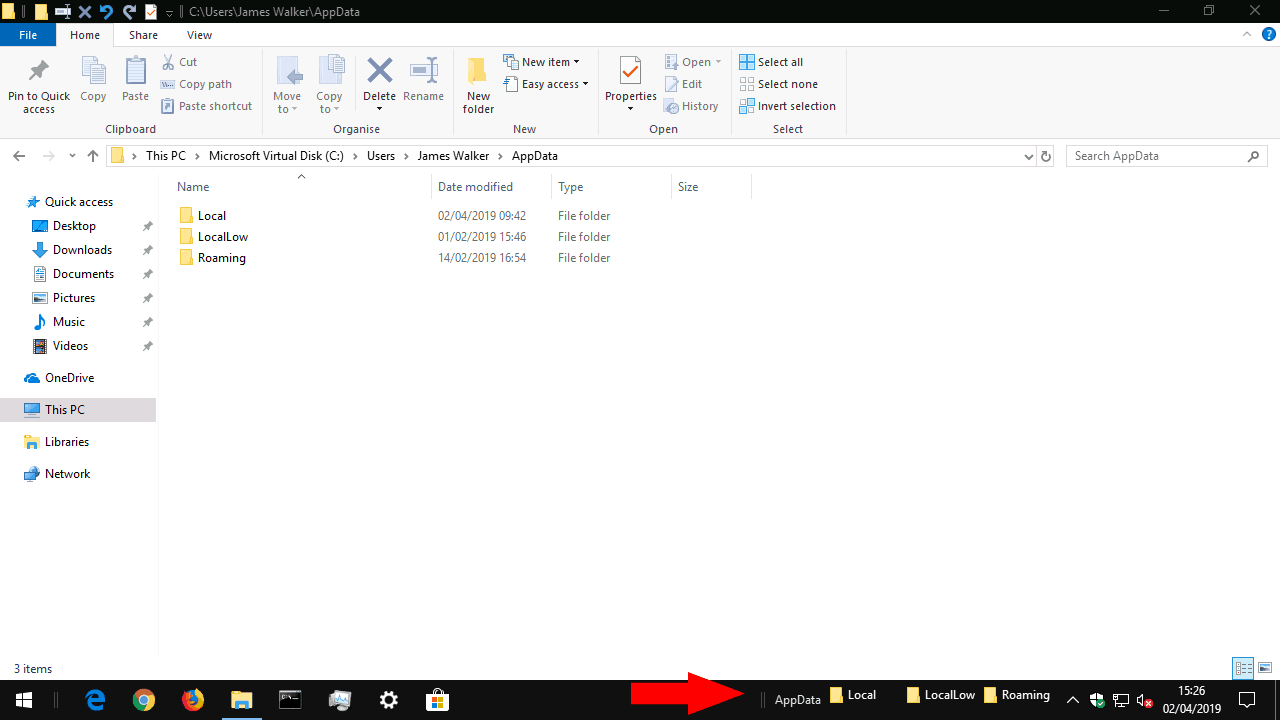 Once you've added the toolbar, you can customise it by choosing to show or hide its icon and label. Right-click the taskbar and uncheck the "Lock the taskbar" option. You can then right-click the toolbar and toggle the "Show text"/"Show title" options. With the taskbar unlocked, you can also rearrange toolbars by dragging them. You can use the grab handles next to a toolbar's name to expand its width, which will place its contents directly onto the taskbar.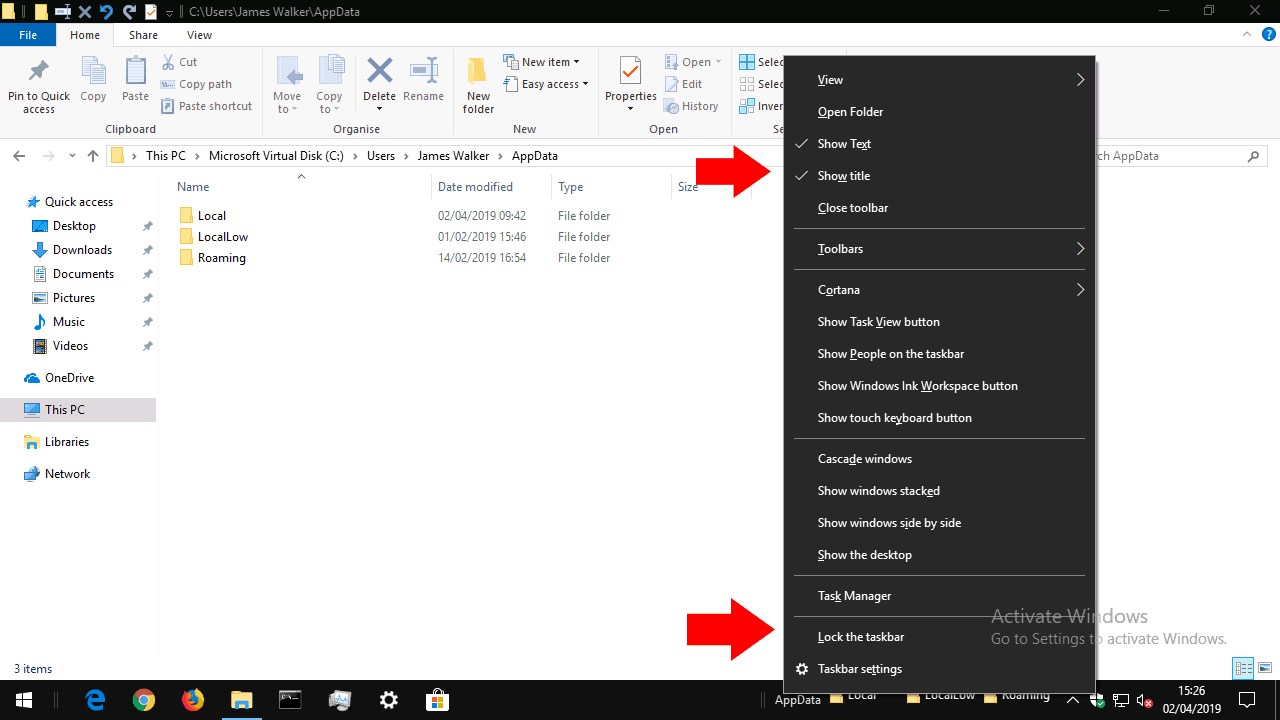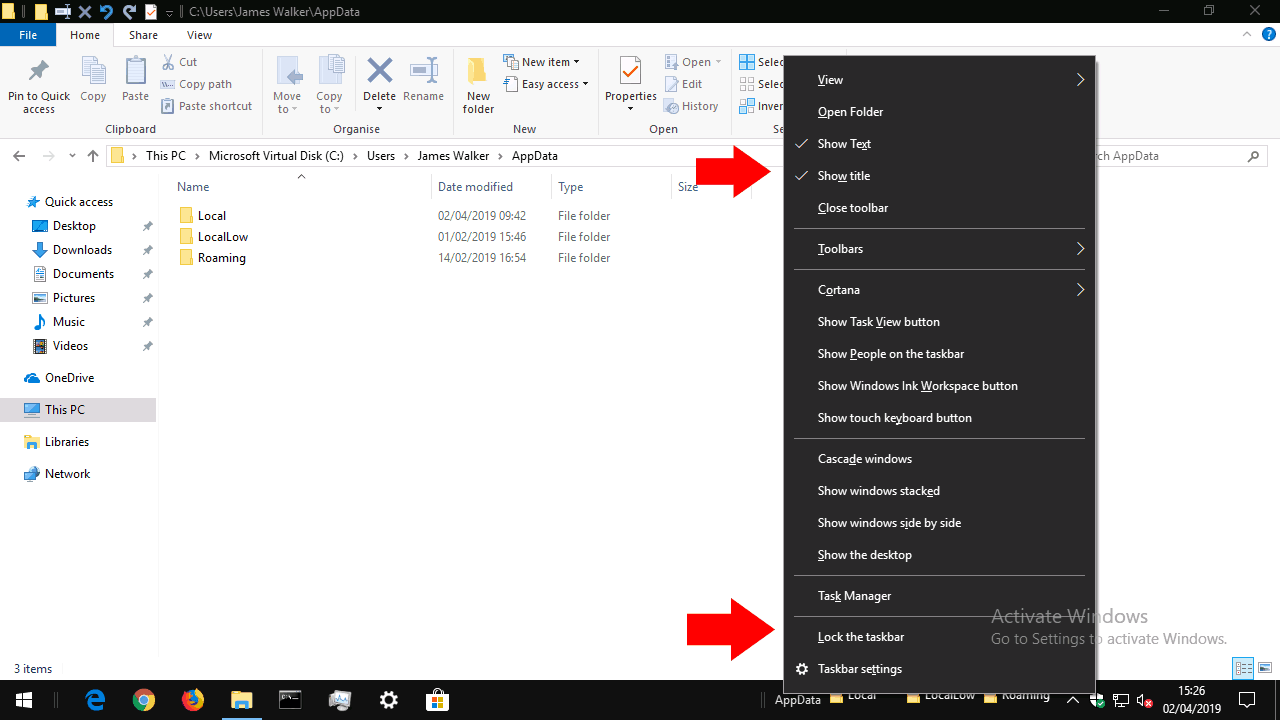 Once you're done customising, remember to relock the taskbar with the "Lock the taskbar" option. This will prevent any unintentional repositioning of the items in the future. When you need to remove a toolbar, right-click it and press "Close toolbar."