When browsing the web, your device can accumulate scores of third-party tracking cookies which help advertisers target you across different websites. Although there's no definitive way to prevent yourself from being monitored online, using the built-in privacy options in the new Chromium-powered Edge can give you some extra protection. We'll walk you through configuring Edge to give you more privacy online.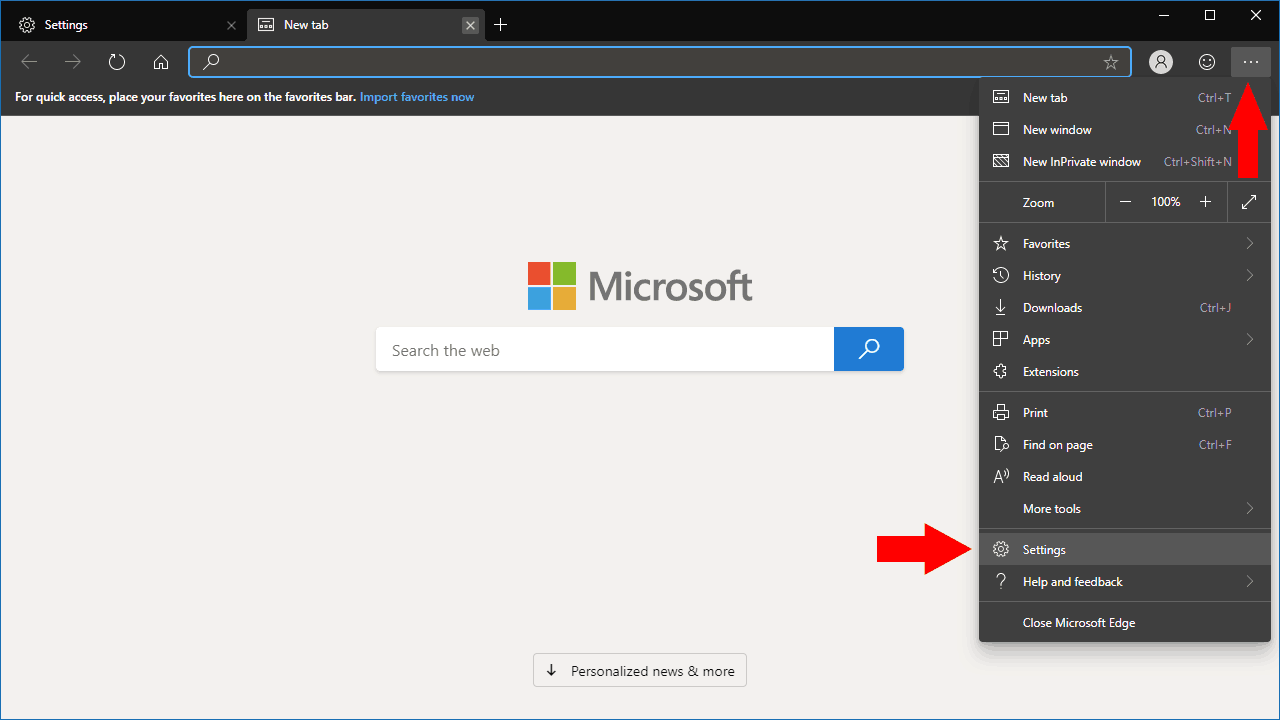 First, launch the Edge browser and click the three dots menu icon ("…") in the top-right. From the menu which appears, click "Settings." You'll land on the Settings homepage. Head to the "Privacy and services" section linked in the left navigation bar.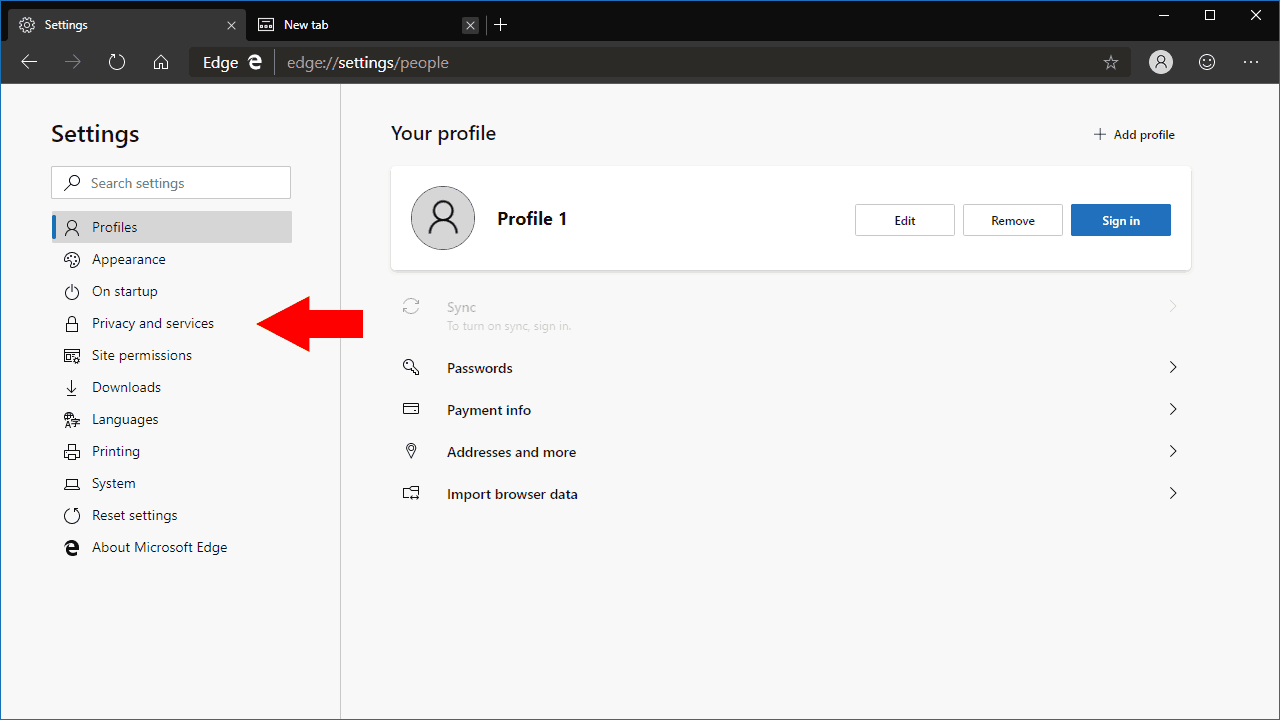 The first option to change here is "Send 'Do Not Track' requests." Enable this option to send these requests. When activated, Edge will ask websites you visit not to track you on subsequent visits. Although there's no guarantee that websites will respect the request, some might obey and stop tracking you.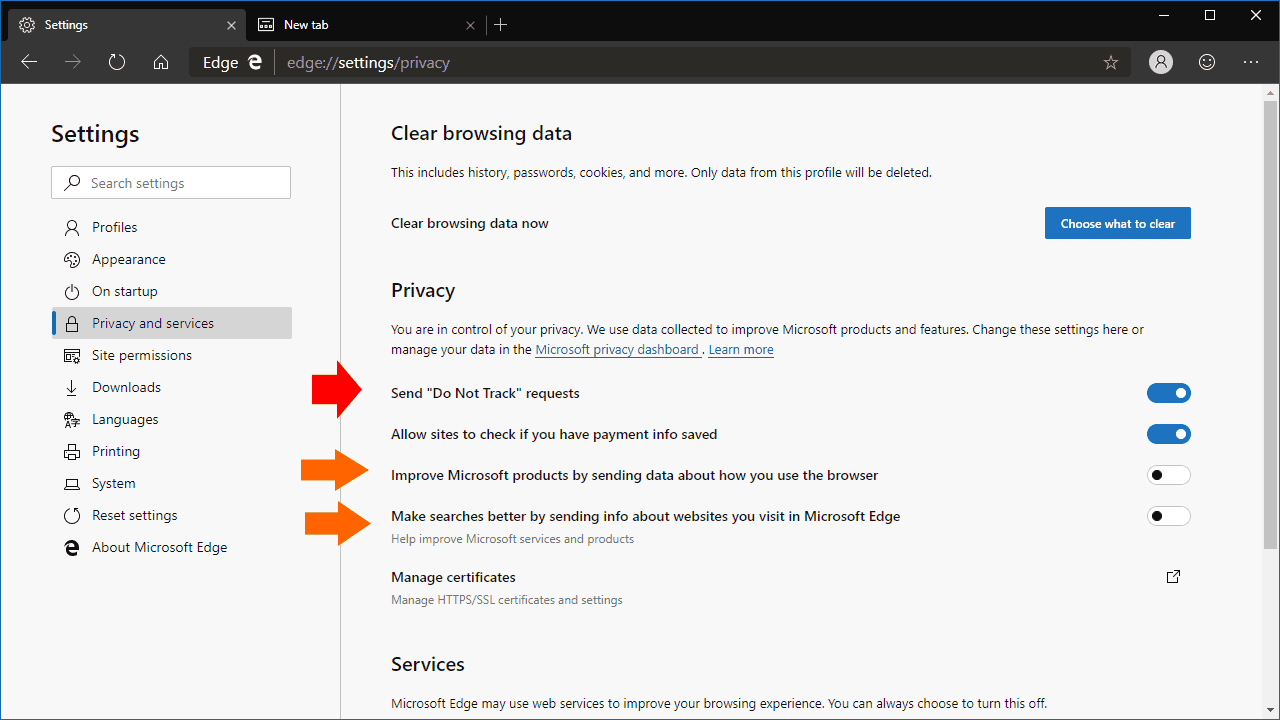 You can also stop Edge from sending information about how you use the browser to Microsoft. This is controlled by the "Improve Microsoft products by sending data about how you use the browser" and "Make searches better by sending info about websites you visit in Microsoft Edge." Although this won't stop websites from tracking you, it gives you peace-of-mind that Edge isn't sharing your usage details with its maker. However, remember that Edge Dev/Canary are in testing, and the browser data can help to improve the product.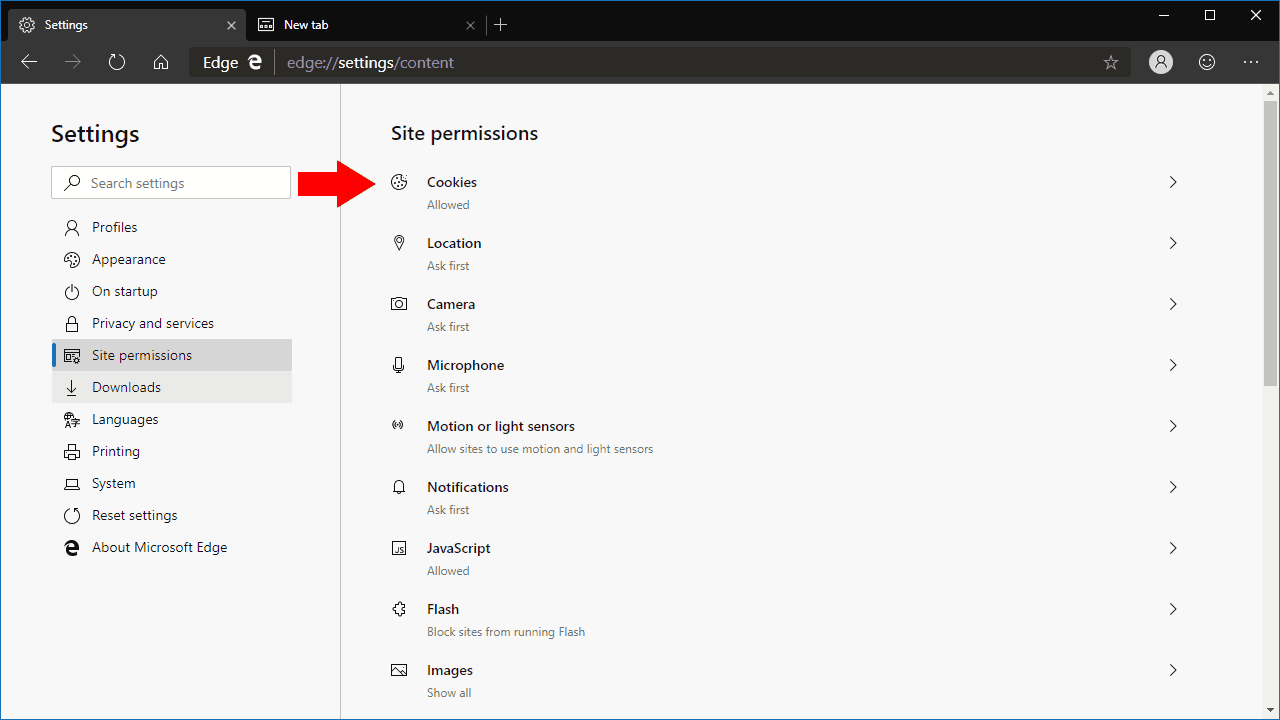 Next, switch to the "Site permissions" section of the Settings menu. This screen lets you control which sites can access individual hardware and software features of your device. We're interested in the first "Cookies" section.
On the Cookies page, we recommend enabling the "Block third-party cookies" option. This should disable most trackers present on webpages, since they're usually loaded from third-party servers (such as Google Analytics). Bear in mind that some webpages might break with this option enabled, since the content might depend on third-party cookies being present.
The options on this page also give you granular control over which sites can set cookies. You can blacklist and whitelist sites, or configure a site to always have its cookies cleared when you close the browser. If you want to, you can ban all cookies, although this is generally inadvisable since it will cause many sites to break. Blocking third-party cookies should let you avoid the majority of online trackers, while still being able to access most websites and apps.
These steps should be your first actions when tightening security in Edge Insider. However, you may also want to use the "Site permissions" controls to blacklist sites from using certain features – for example, if a site keeps pestering you with notifications, you can turn them off by going to "Site permissions > Notifications."
Increasing your privacy in Edge Insider isn't difficult, although it's a shame Microsoft has opted not to apply some of these settings by default. Since privacy preferences can be a highly personal choice, our recommendations might not necessarily work for you. If that's the case, just adjust the settings which make sense for you, using the menus we've detailed.