Everytime you use a Microsoft service, activity records are created for a variety of purposes. Some of the data is used to power Windows experiences, like the Timeline history view, while much of the rest of it is telemetry information of one form or another.
Microsoft now delineates this data into "Apps and Services Activity" and "Product and Service Performance" activity. According to the descriptions on the Microsoft Account privacy page, the former enables Microsoft products to adapt themselves to you, whereas the latter sounds as though it solely benefits Microsoft.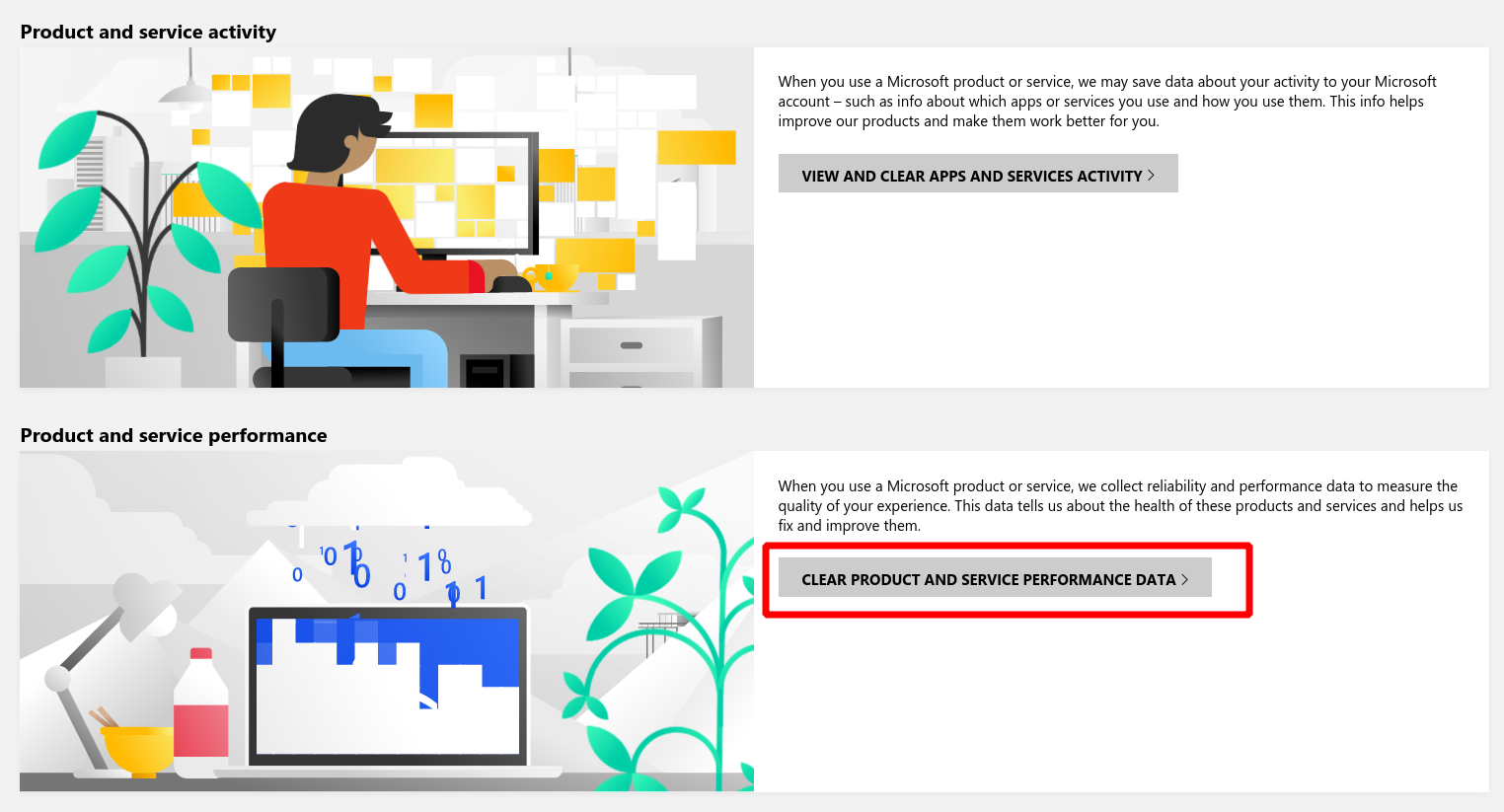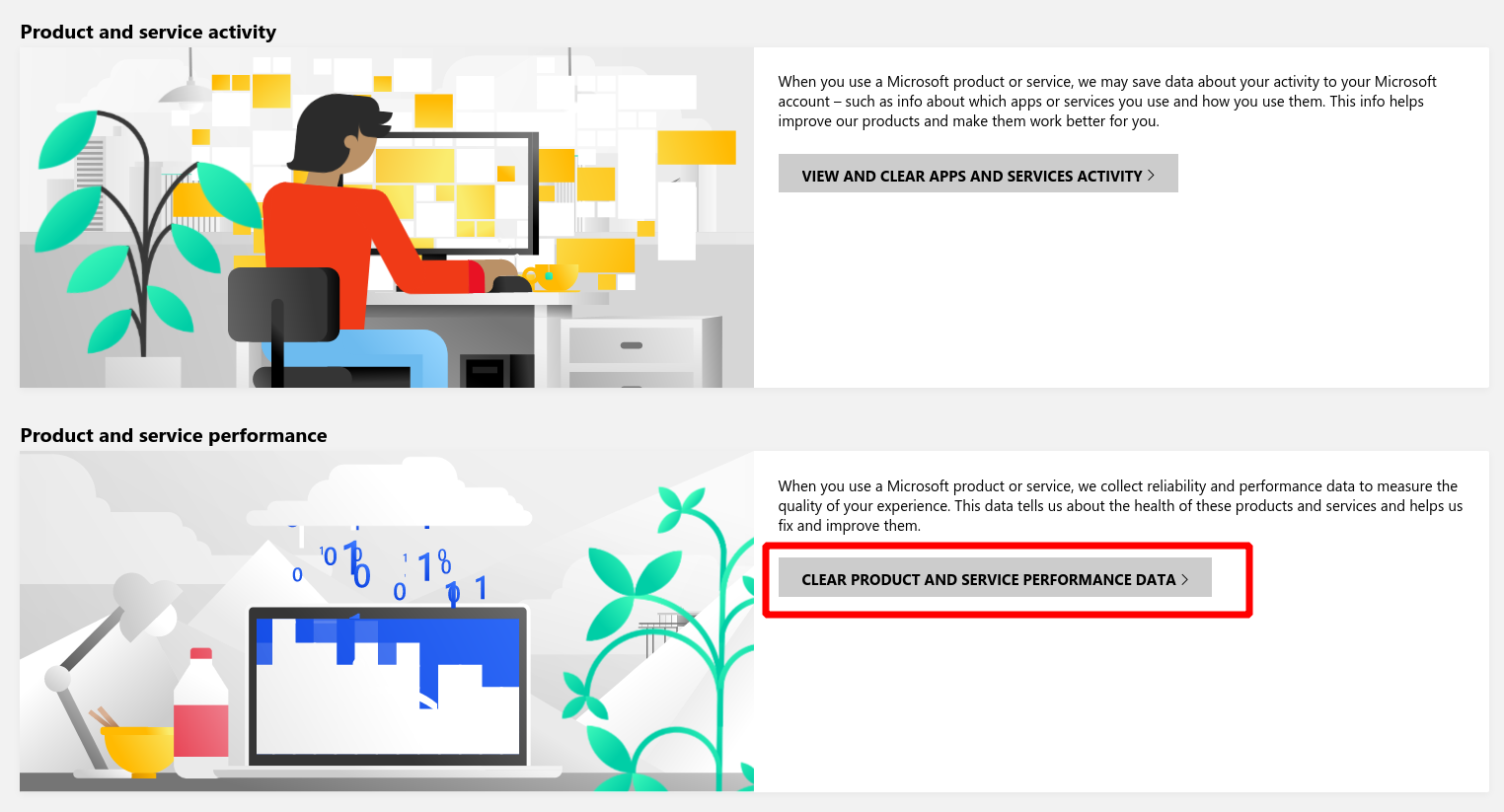 Product and Service Performance data is used to "measure the quality of your experience" when using Microsoft products and services. Which services are supported, how an experience is defined or how quality is measured aren't directly defined. Microsoft does claim the data helps it to "fix and improve" services, so we assume the data includes things like app crash reports and analysis of feature usage. Quite where the line is drawn between "Apps and Services Activity" and "Product and Service Performance" is unclear.
Purpose aside, these two types of data can now be cleared independently of each other. Login to your Microsoft account at account.microsoft.com and head to the Privacy page. Next, click the "Clear Product and Service Performance Data" button towards the end of the page.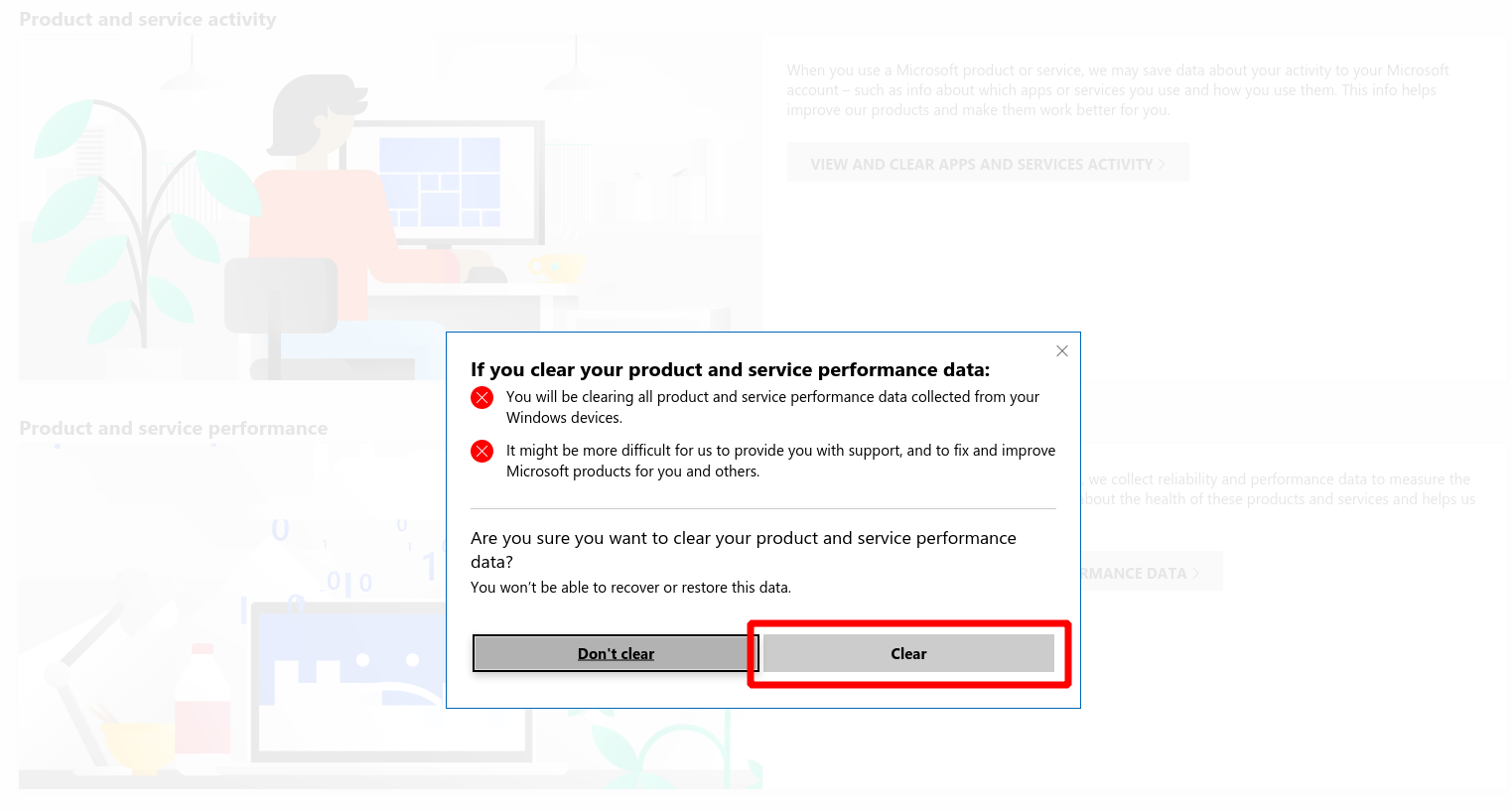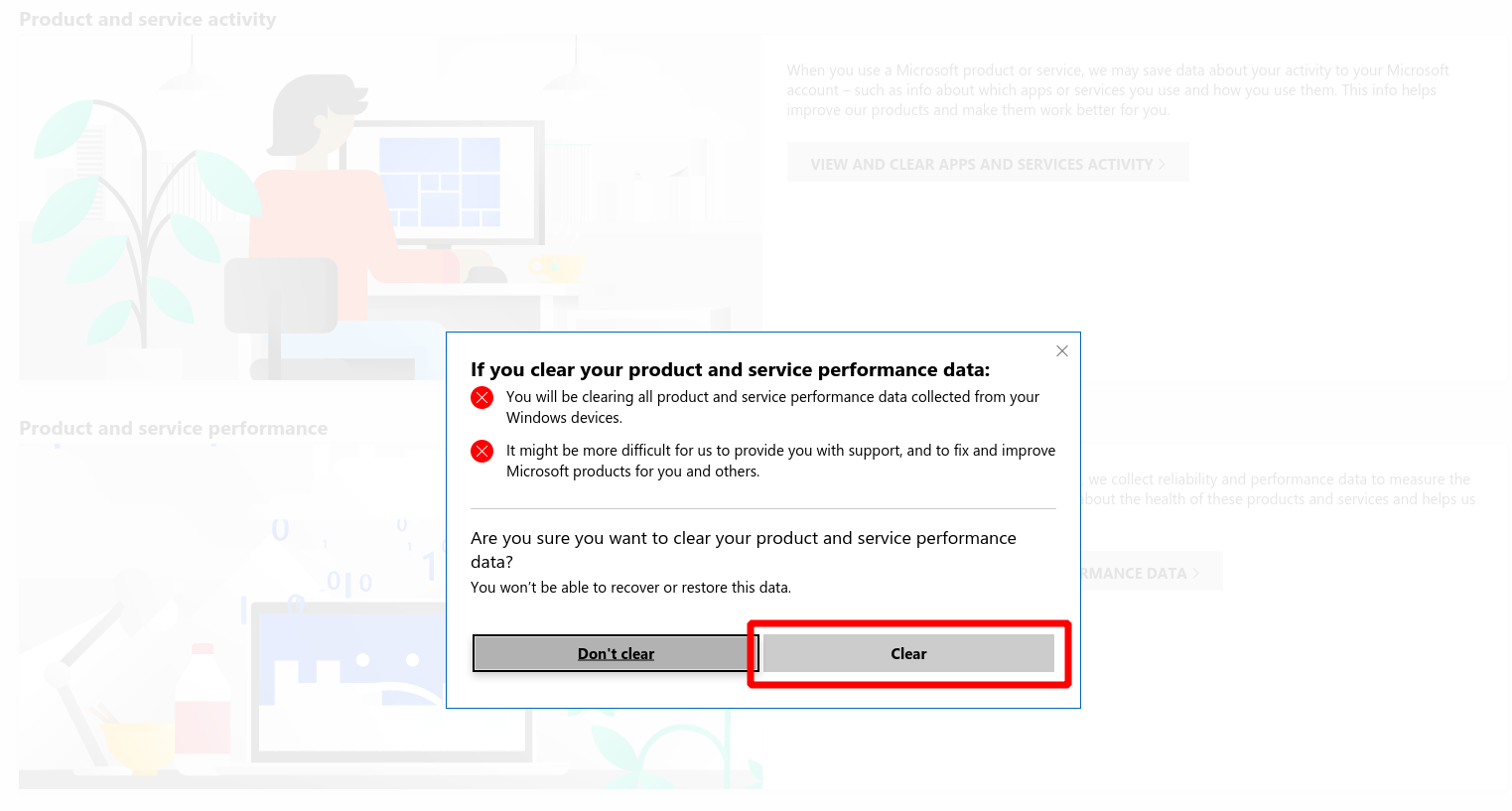 A popup will be displayed. Microsoft points out it may be "more difficult" for it to provide you with product support once you delete the data. Click the "Clear" button to complete the process. The same procedure can be used to eliminate your "Apps and Services Activity," although note that this data seems to have a more direct impact on what you see in Microsoft services.