If you notice your Internet suddenly slowing to a crawl, chances are that an app on your PC is using your bandwidth in the background. Using Task Manager, you can check which apps are communicating over your local network, which might help you figure out where the bandwidth is going to.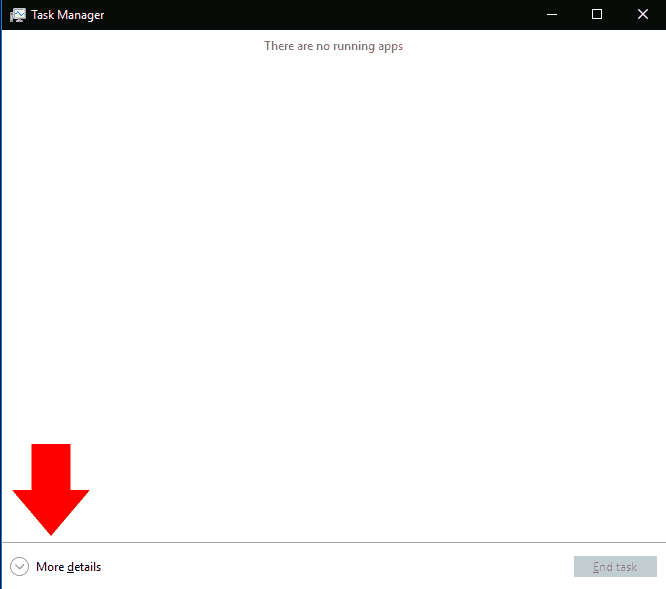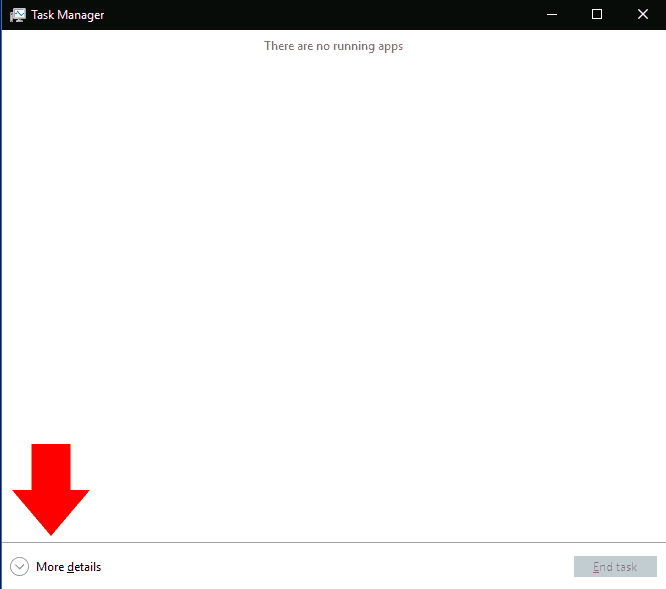 Begin by launching Task Manager using the Ctrl+Shift+Esc keyboard shortcut. If Task Manager opens to its simplified view, click the "More details" button in the bottom-left to expand the window.
You'll arrive at the Processes tab, which provides information on every app that's running on your PC – including Windows internal processes. The rightmost column of the table displays the current network usage of each app, in Mbps. Click the column header to sort the running processes by bandwidth usage, highest-to-lowest.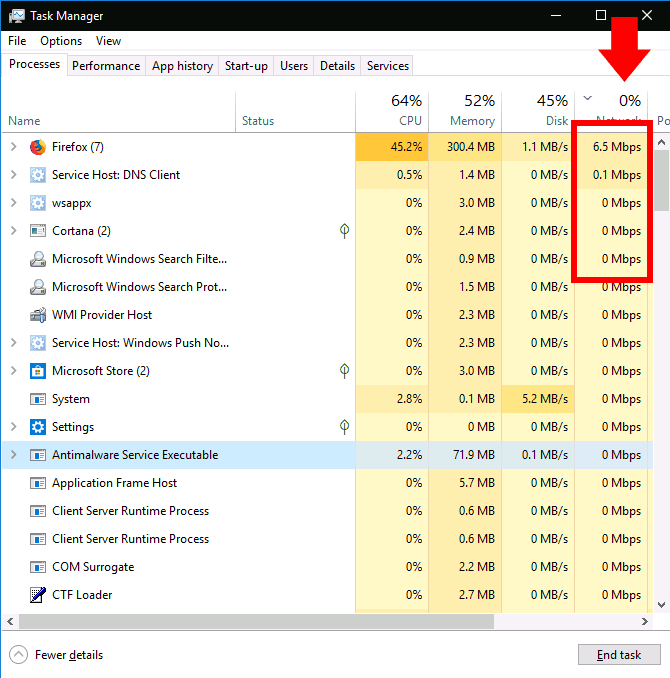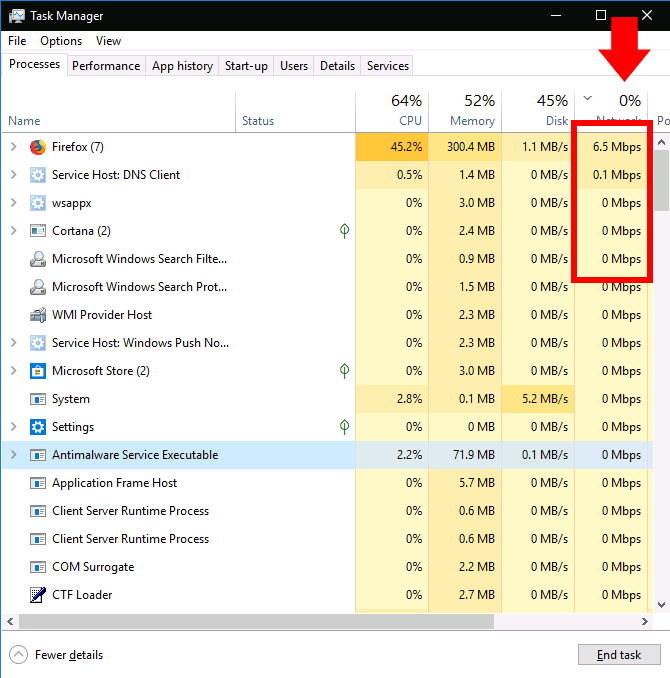 You should remember that this column shows local network activity, not Internet usage. In other words, if you're backing up files to a network-connected hard drive, that program will be communicating at several hundred Mbps on your network, but won't be using any Internet bandwidth.
In most cases, an app's network activity will be purely Internet-based though. If your connection slows down, try and spot an app in Task Manager that's communicating at around the same rate as your maximum Internet speed. Sometimes, you might find the culprit is a Windows system component, such as "Service Host: Local System," which is responsible for downloading Windows updates.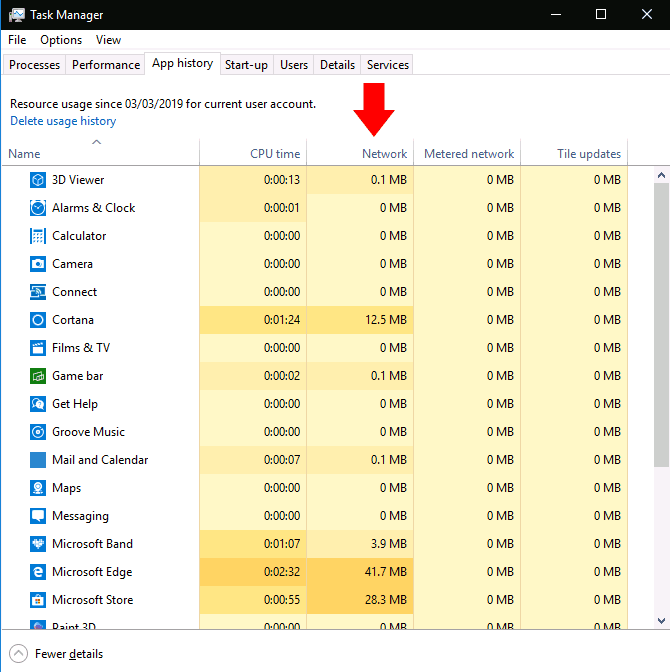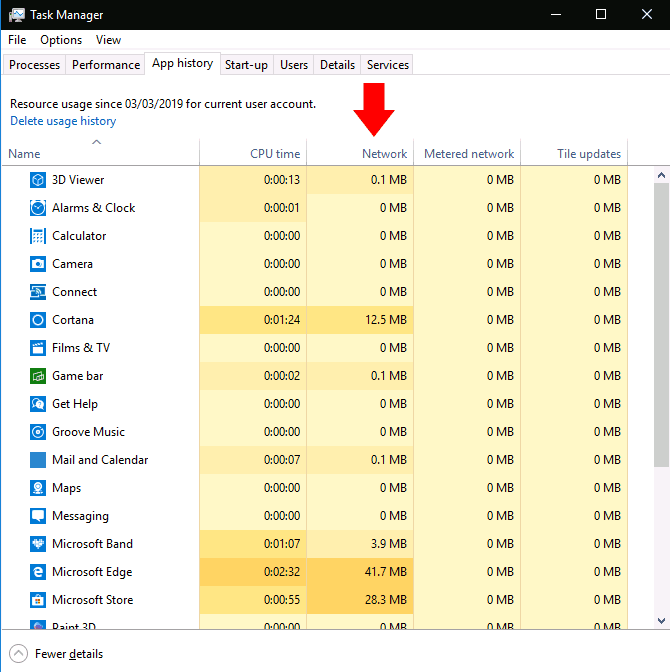 If you'd like to see actual data usage details for your apps, switch to the "App history" tab in Task Manager. The Network column here shows you the total network data usage of your apps over the past 30 days.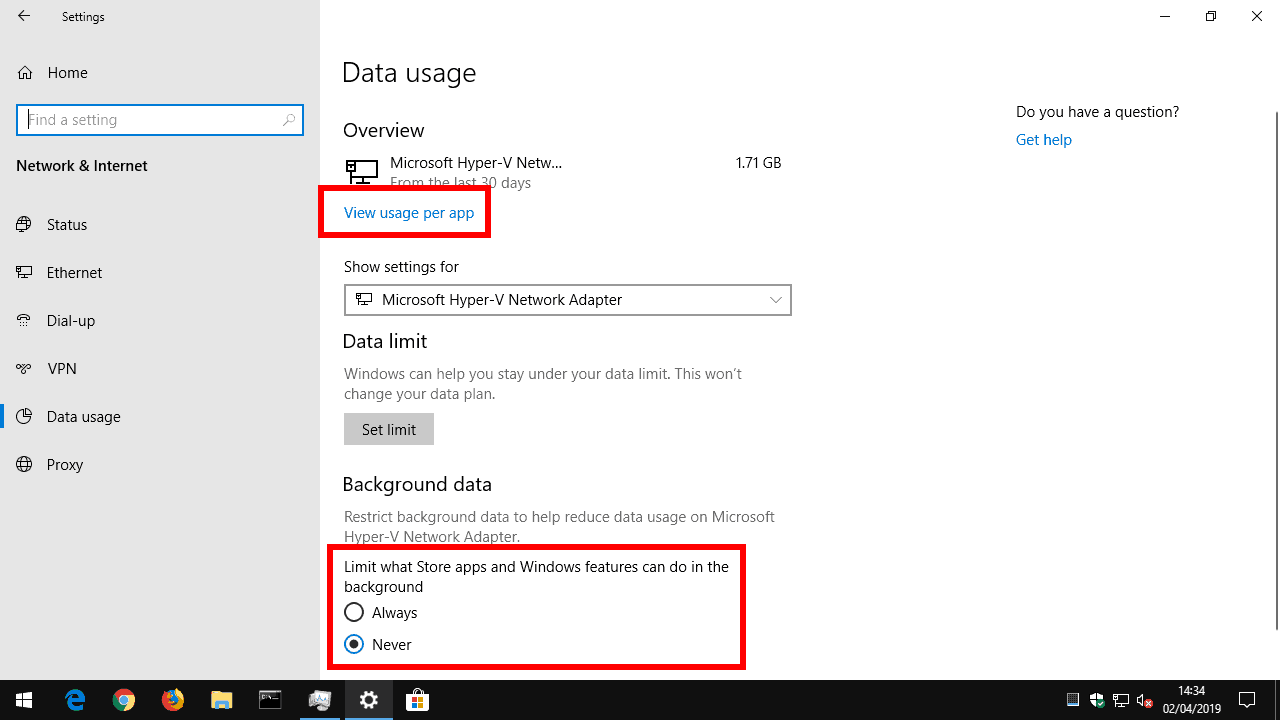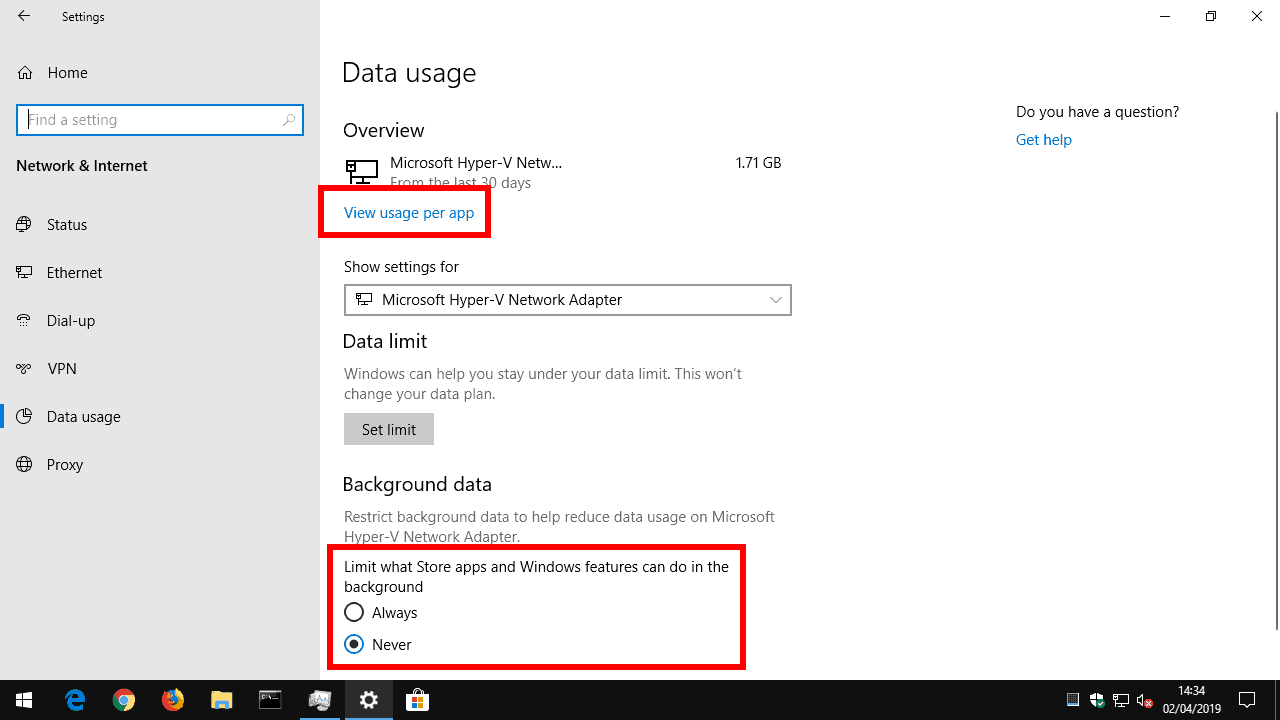 Further information can be obtained by opening the Settings app and navigating to Network > Data usage. This screen displays data usage for traditional desktop programs too, whereas Task Manager only includes Microsoft Store applications.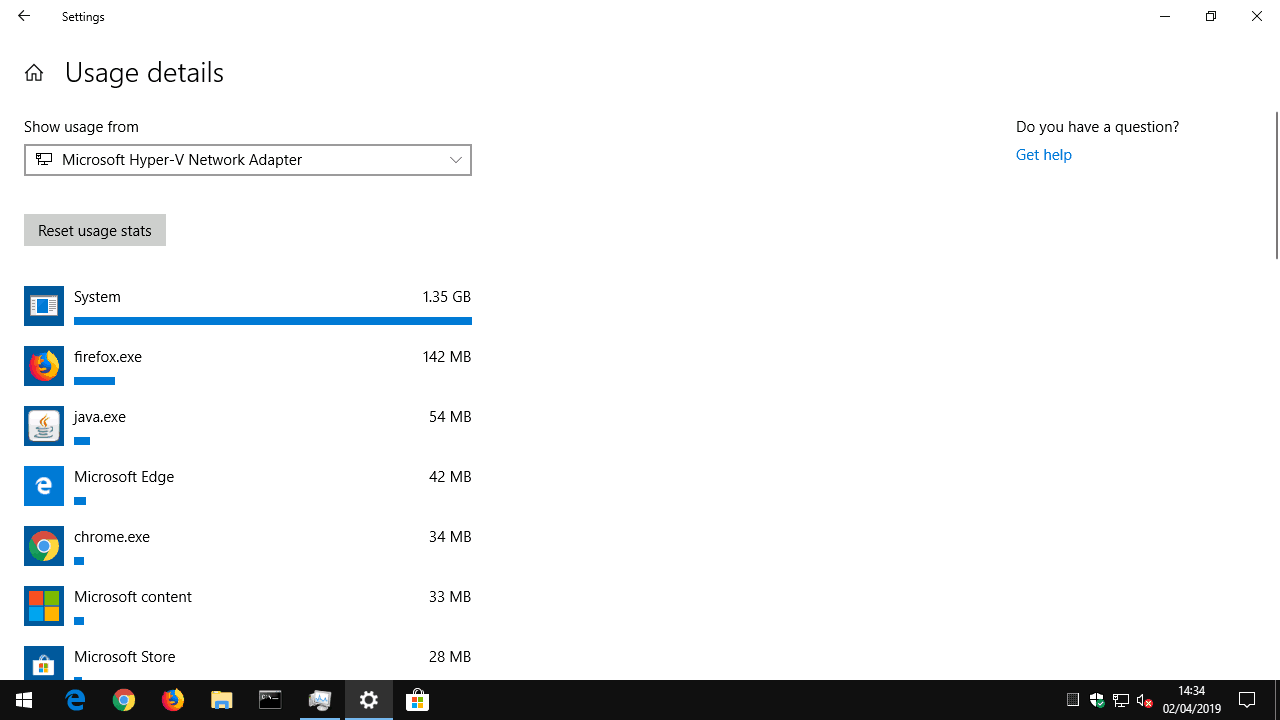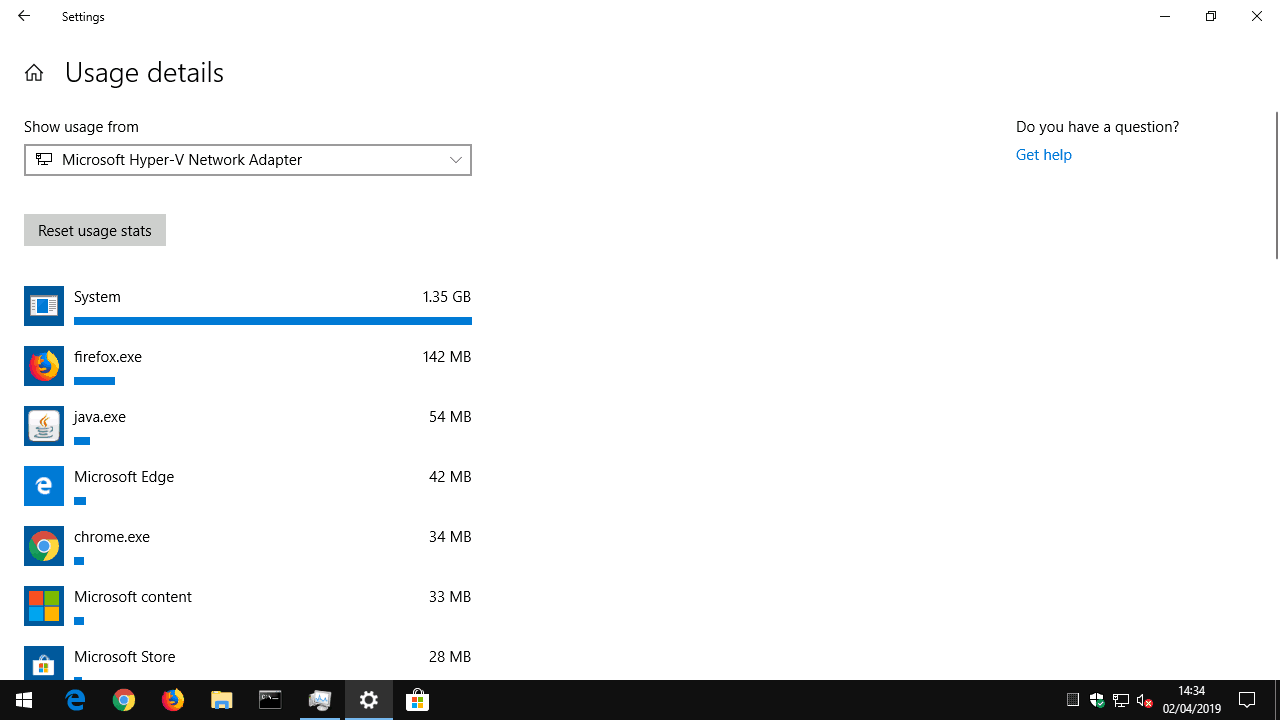 Finally, you can limit the data usage of Microsoft Store apps from the Data usage Settings page. Under "Background data," click the "Always" radio button to restrict what apps can do in the background. This will free up more bandwidth for your foreground tasks, but could result in the loss of useful app functionality. Automatic sync processes, live tiles and other background network activity will be prohibited, so you might miss out on incoming notifications and real-time content updates.