As a Windows Insider, you are given access to Quests in the Feedback Hub app. These quests are designed to give Microsoft feedback on specific user journeys throughout the operating system, as well as test new features that have arrived in the latest builds.
Every now and then, the company will also host a 'Bug Bash', in which numerous quests are added, where Insider's are encouraged to go through and test each use-case, and provide their feedback on the experience. If you're unsure of what a Bug Bash is, head over to our recent 'What is a Windows 10 Insider Bug Bash?' article, where we fill you in on the details.
If you've not participated in a quest before, you might be wondering where to find them and how you go about completing them. Fear not, we're here to help you out.
Where can I find quests?
Quests can be found in the Feedback Hub app. To access this, use the search bar in the Start Menu (or Cortana) and search for 'Feedback'. Once you have the app open, you'll want to select the quest icon, which looks like this: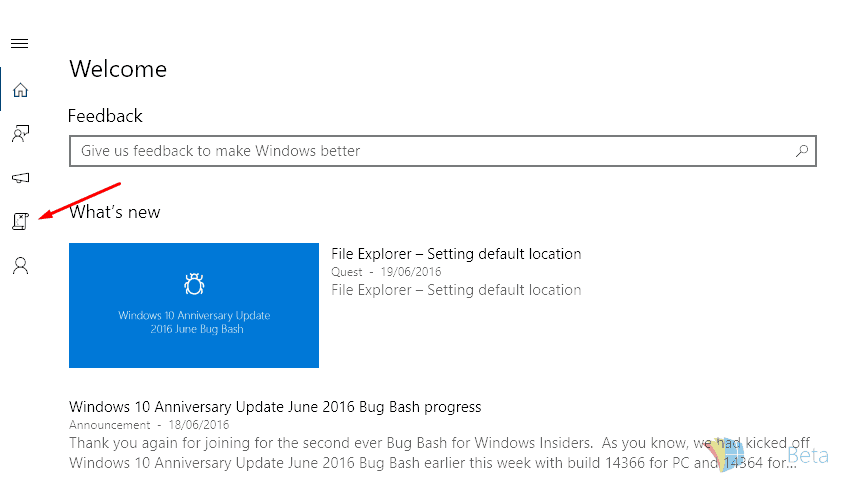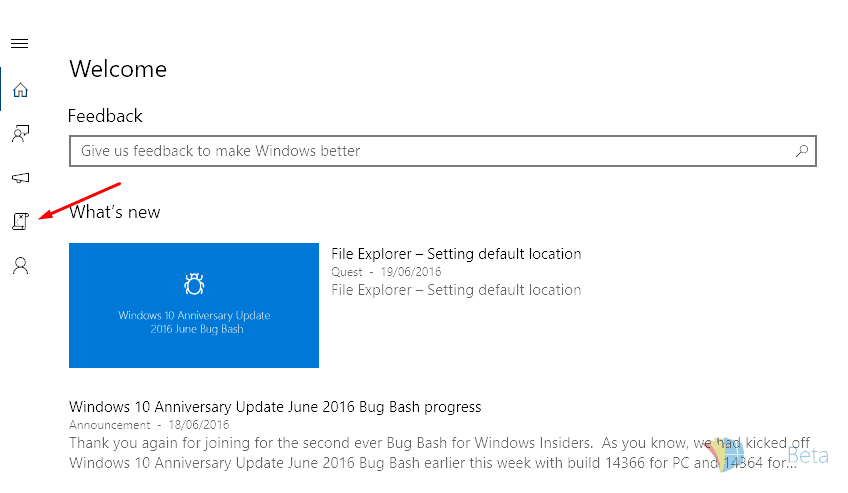 After the new page loads, you'll be able to see the list of quests that are currently available to be completed.
Okay, I've found the quest I want. How do I complete it?
You're well on your way to providing valuable feedback to Microsoft. To complete the quest; select the quest you would like to work on, the next page will then list the scenarios and steps that you need to complete. Each scenario will have various steps that will take you through an expected user journey. All you have to do is follow each of the steps, then when you are done, just click 'Done'. You will then be prompted to provide your feedback, this could be a rating, a comment or various other questions; make sure to note down any issues you faced during the process. The more detail that you can provide, the more likely it is to be fixed.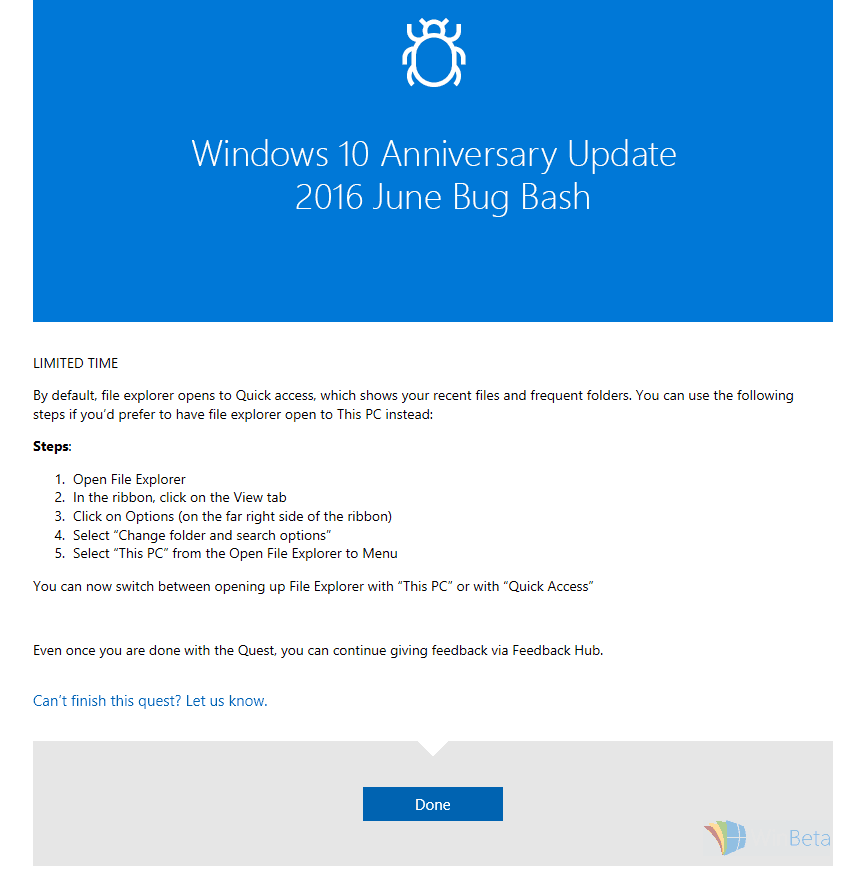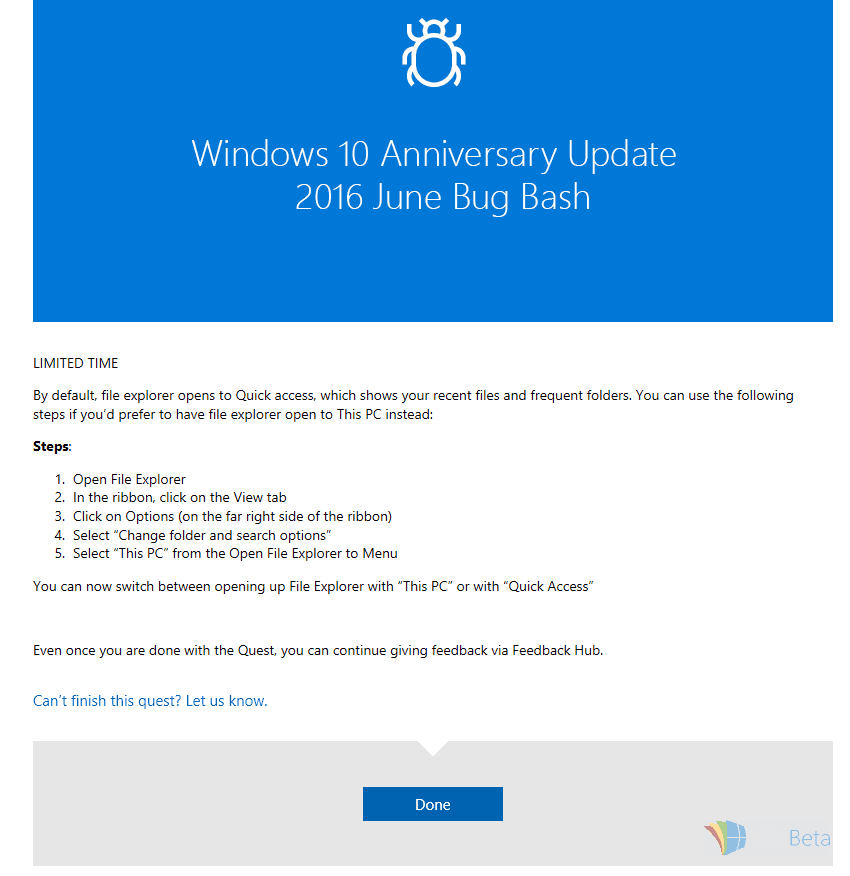 All done? Well done, you've completed your first quest! Now you can go back to the quest listing page and choose another quest to complete. You don't need to complete all of them, they're all completely optional, but are valuable in detecting any problems that could arise in new features.
It is a good idea to check the Feedback Hub regularly, as new quests will be added over time – and as always, we'll keep you updated on any new bug bashes that come around, so you can prepare for an onslaught of new quests to be cracking on with.