Halo Infinite, the much-anticipated successor to Halo 5: Guardians will now launch in Fall 2021, developer 343 Industries announced earlier this week. The new Halo game was expected to be a launch title for the Xbox Series X on November 10, but after 343 Industries gave us a disappointing first look at the game's campaign back in July, the studio had no choice but to delay the game to next year.
In the Inside Infinite update posted on Halo Waypoint two days ago, Halo Infinite Creative Director Joseph Staten and members of 343 Industries' art and graphics teams tried to explain what's currently going on inside the studio. It's clear that a lot has happened since the July Xbox Games Showcase, when former Studio head Chris Lee mentioned a campaign that would be several times larger than the last two Halo games combined.
"We're in the homestretch now and the team is working hard to put all the pieces together and polish the game while still navigating unprecedented challenges in our personal and professional lives. There's a lot of work to be done, but I'm so proud of how much the team has accomplished and the tremendous progress being made every day," a confident Lee wrote on July 23.
Almost three weeks later on August 11, Lee announced that Halo Infinite had been delayed to 2021. "The decision to shift our release is the result of multiple factors that have contributed to development challenges, including the ongoing COVID-related impacts affecting us all this year," the exec explained at the time.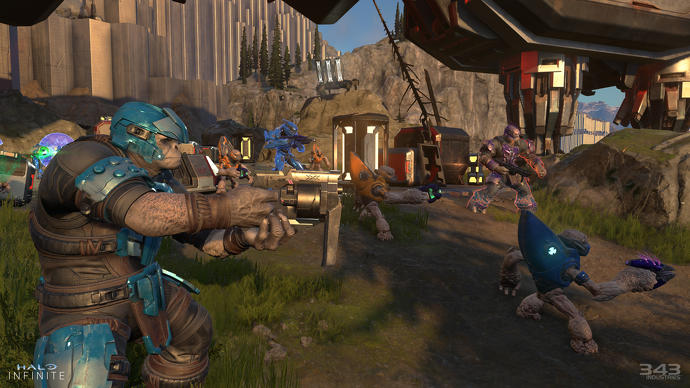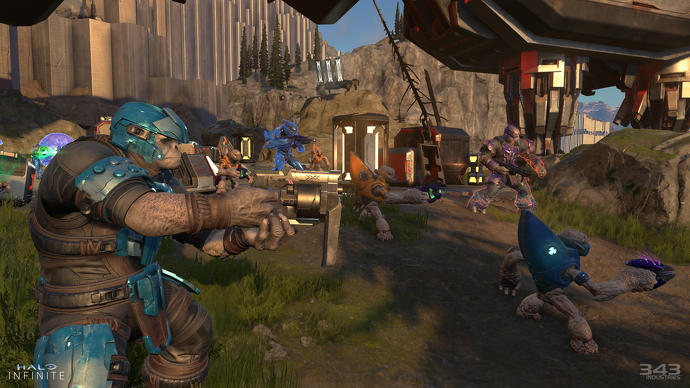 Later in August, we learned about some important management changes as 343 Industries, with Bungie veteran Joseph Staten came back to oversee the game's Campaign. It was also made public that 343 Industries had teamed up with the external studio Certain Affinity to work on Halo Infinite, and we learned later in October that 343 Industries Studio head Chris Lee was no longer working on Halo Infinite while remaining a Microsoft employee. We probably don't know everything about these management changes, but they certainly didn't help the developers working on a massive game during a worldwide pandemic.
As you may know, Halo Infinite's big campaign reveal in July instantly became a subject of controversy and mockery, with many fans expressing disappointment about the game's outdated graphics. Microsoft initially reacted positively to the criticism and even embraced all the memes about "Craig the Brute," but we're still wondering how Microsoft didn't realize the disaster that was about to happen. Overall, there was a huge technical gap between the first E3 2018 trailer showing 343 Industries' new  Slipspace engine, and this first look at the game's campaign two years later. We're close to the huge downgrade that Ubisoft's Watch Dogs game got between its much-hyped E3 trailer and its 2013 release.
"We have been working very closely with the community on nearly every facet of the project," Chris Lee said back in July before all the backlash. "From the earliest planning where we focused on broad feedback around art style and story to actual hands-on playtesting and focus feedback with confidential groups of community representatives over the past two years, Halo Infinite is being created in partnership with the community," the exec said. Again, we have to wonder how these feedback groups weren't able to warn 343 Industries that something was clearly wrong with Halo Infinite before the July gameplay reveal.
Fast forward to today, 343 Industries is still in damage control mode and the studio is now telling us that what we saw in July wasn't the game we were going to get. Ani Shastry, Development Manager for the Graphics team on Halo Infinite, said that that campaign demo was "a very much work-in-progress slice of the technology," adding that "much of the graphics team's capacity, along with that of some key technical artists, was focused on achieving high resolution and performance leading up to the demo, which meant several of these features didn't quite get the level of polish and bug fixing that was warranted."
Neill Harrison Director of Art Management at 343 Industries elaborated on why facial animations looked so dated in that July campaign demo. "I can confirm that the facial animation on NPCs was not fully implemented in that build, which resulted in Craig's incredibly deadpan/lifeless look. All characters are modelled in a neutral pose, prior to blendshapes & animation being applied. So, poor old Craig was never intended to be seen in that condition which is not something that was evident during the gameplay. It was only later, in the close-up freeze frame of his one bad moment, where it came to light and the legend of Craig was born," Harrison explained.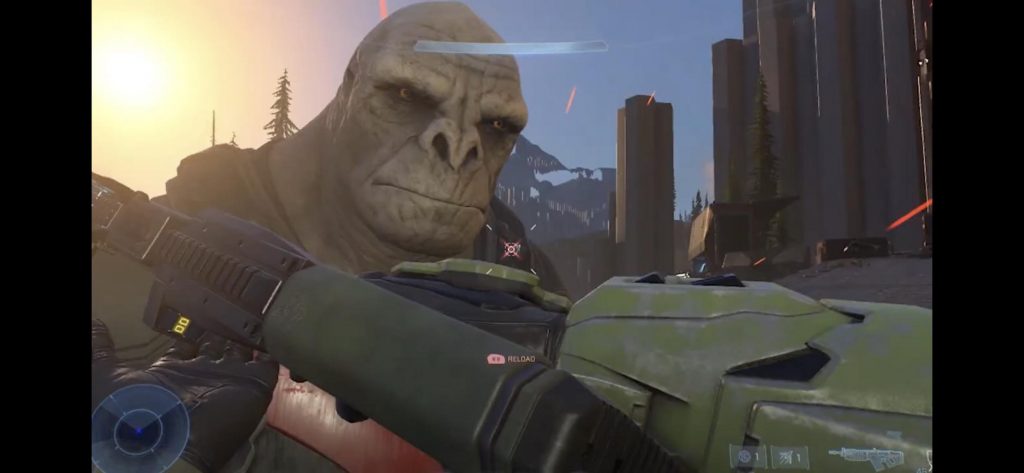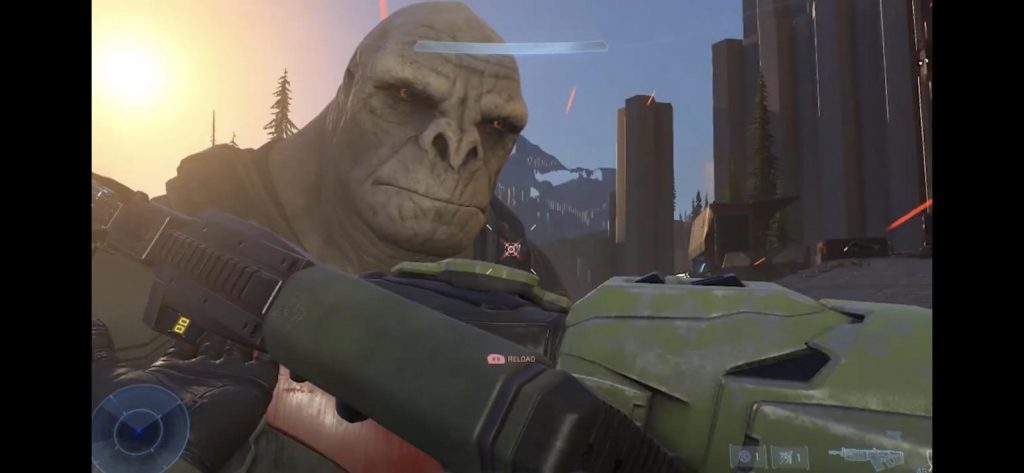 Shastry and Harrison both confirmed that 343 Industries was hard at work on improving the graphics of Halo Infinite, and key areas of progress include "better quality of global illumination, ambient occlusion, shadows, volumetric lighting, sky, and atmosphere," said Shastry. As for facial animations, "There's been further work done on the material fidelity and more variety added for Brute faces, we're also working to add some hairdos and beards which was something we hadn't gotten to in July," explained Harrison.
This week, the team mostly talked about Halo Infinite's multiplayer mode instead and showed one of the game's work-in-progress multiplayer maps. The team also shared several images of the game's new coating system that will benefit armor, weapon, and vehicle customization. Joseph Staten, the new Halo Infinite Creative Director was the only person to discuss the game's single-player campaign in more details.
"My first week on the job, I played the entire Infinite campaign. Twice. I was, in a word, stunned—in the best possible way—by what the team had done. Infinite is, by far, the most expansive and vertical Halo world, ever. Why did the team do this? Because they understand that wonder and freedom are key to the Halo experience.

I could feel the classic Halo "30 seconds of fun" beating at the heart of Infinite's world. But I had never felt more powerful, more mobile, more in command of a rich set of tactical choices. This was the Halo we imagined back in 2000, finally come to life, after 20 years of technical and creative innovation."
While it's good to hear that Halo Infinite should have a good campaign, most Halo fans will probably ignore it to go straight to the free-to-play multiplayer mode. In retrospect, 343 Industries showing the Halo Infinite campaign first was probably a mistake, and creating the biggest Halo campaign ever with a vast open-world may well be a huge waste of resources. Ultimately, multiplayer is what will make Halo Infinite thrive or be forgotten very quickly if most shooters fans continue to stick will the latest Call of Duty.
It's also important to note that Joseph Staten, the man in charge of Halo Infinite's campaign previously worked as Creative Director on Crackdown 3, a game that was also delayed multiple times and ended up to be a big disappointment for fans of the franchise. As a reminder, Crackdown 3 was announced as a launch title for the Xbox One X on November 2017, but following a poor reception at E3 2017, the game was first delayed to Spring 2018. Later that year, Microsoft delayed the game again to February 2019, and at that point there wasn't much left to be saved, to be frank. Even the much-hyped multiplayer mode with cloud-powered destructible environments looked nothing like the ambitious technical demos we had seen many years before.
I hope that Staten learned some valuable lessons from the Crackdown 3 debacle, and 343 Industries really can't afford to miss the mark with Halo Infinite. It's safe to say that hardcore Halo fans generally consider the previous Halo games from 343 Industries to be inferior to those released in the Bungie era, and Halo is no longer the juggernaut that it used to be. As a matter of fact, Microsoft may soon own a more popular FPS franchise with Doom, assuming the company's upcoming acquisition of ZeniMax Media goes as planned in the first half of 2021.
Can 343 Industries really fix Halo Infinite before its Fall 2021 release, which will coincide with the franchise's 20th anniversary? We certainly hope so, and the first multiplayer elements we've seen this week are certainly promising. Creative Director Joseph Staten said that Insider flighting will start next year, and that's when we'll see if 343 Industries really is on the right track.
Still, it's worth keeping in mind that Staten didn't save Crackdown 3 despite its multiple delays, and the complexities of shipping Halo Infinite on Xbox One consoles in addition to Xbox Series X|S and PC are certainly not making the developer's job any easier. The just-released Cyberpunk 2077, which was one of the most-anticipated games of the year, looks really bad on the base Xbox One and PlayStation 4 consoles, and it's highly likely that the now 7-years old Xbox One could force Halo Infinite developers to make some compromises.
Welcome… to #Cyberpunk2077 on PS4 fat / XBO ! pic.twitter.com/77BSmEuw6y

— Legolas (@Legolas) December 9, 2020
It's been five years since the release of Halo 5: Guardians on Xbox One, and the release of Halo: The Master Chief Collection on PC clearly showed that there are a lot of gamers who still love that franchise. Halo used to be one of Xbox's crown jewels, but 343 Industries never really succeeded to recreate the magic of the original Halo trilogy created by Bungie. The same can probably be said about the Gears of War franchise now being developed by The Coalition, even though Gears 5 is one of the best-looking games you can play on Xbox consoles today.
In the long run, I do believe that critically-acclaimed Bethesda IPs such as Doom, Wolfenstein, or Fallout could become Microsoft's most popular franchises, with Halo and Gears taking the back seat. Bethesda is one of the few publishers to keep investing in single-player games, an area where Sony saw great success during this console generation. Doom Eternal was certainly one of the best shooters released this year, and developer iD Software deserves credit for successfully rebooting a franchise that's been around since 1993.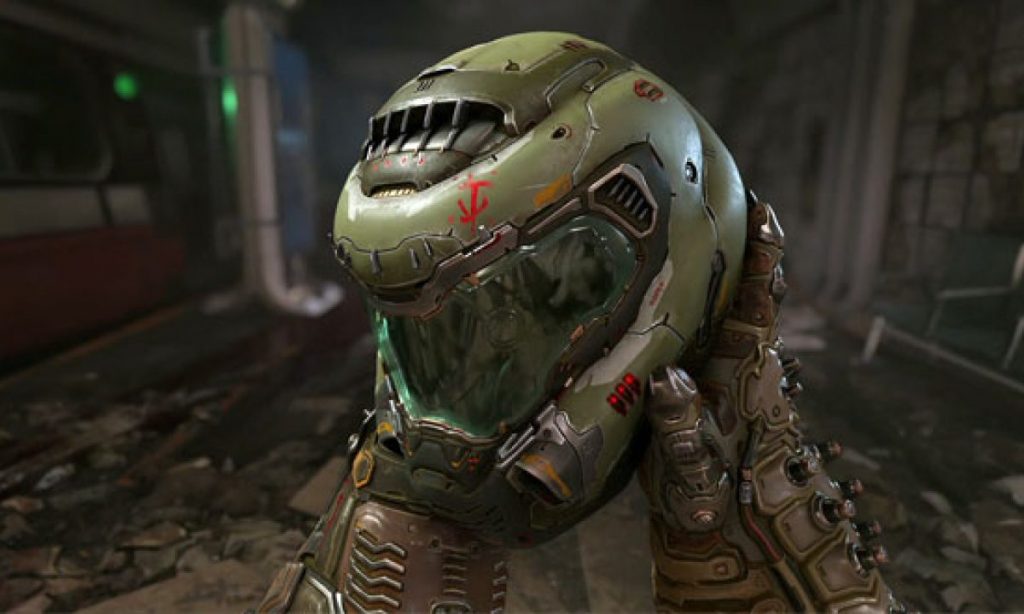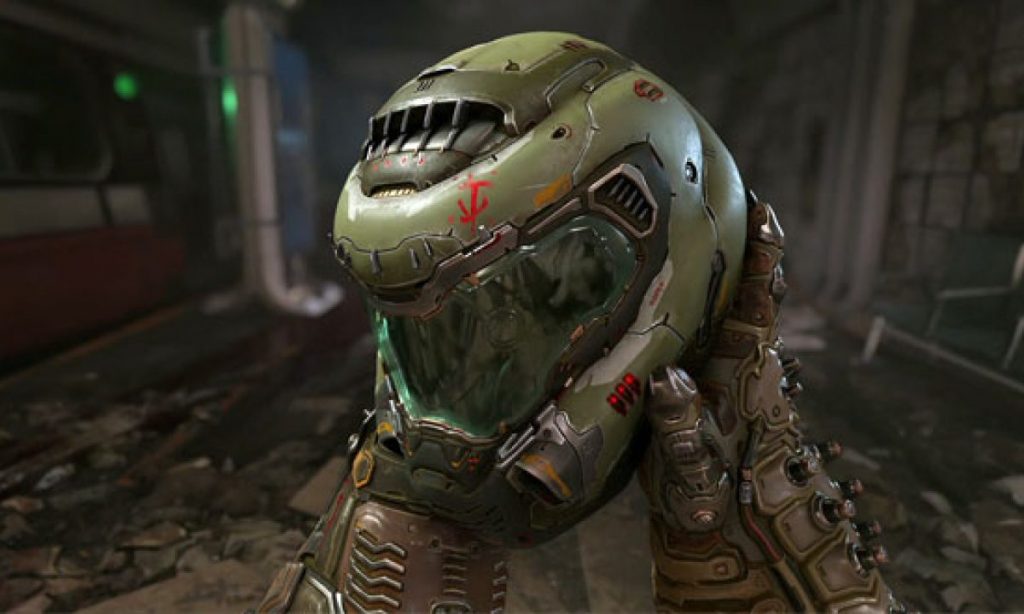 We'd love to see 343 Industries pull the same trick with Halo Infinite, though again, the game's multiplayer is what will ultimately matter. Since the release of Call of Duty IV: Modern Warfare back in 2007, Halo has slowly started to become irrelevant, and 343 Industries' attempts to catch up with Halo 4 and Halo 5: Guardians didn't really work. It remains to be seen if Halo Infinite can change that with a free-to-play multiplayer mode, though the game will face some serious competition in Fall 2021 with another Call of Duty game, maybe a next-gen Battlefield game, and probably more heavy hitters.
We really hope that with Insider flighting starting next year, beta testers will be able to help 343 Industries create the best multiplayer experience ever seen in a Halo game. Games like Fallout 76 and Anthem never really recovered from their disastrous launches, and the failure of the latter has now put Bioware, which previously disappointed fans with Mass Effect Andromeda, in a very uncomfortable position. 343 Industries is not there yet, but with Halo Infinite rumored to be one of the most expensive games ever made, the studio could be in real trouble if the much-anticipated game fails to meet expectations.