New to Game Pass and don't know where to start? We've got you covered with these Game Pass recommendations for those of you out there who have always wanted to take to the skies. These are the best flying games that Game Pass subscribers can avail themselves of right now.
So cinch those safety belts, double-check the instrumentation and get ready to take off on a trip around the best flying games on Game Pass.
Chorus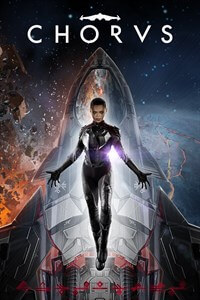 This third-person space combat game from Deep Silver Fishlabs puts players in the role of a heroine named Nara. Nara pilots a sentient spaceship known as Forsaken in an open-world space setting. Forsaken can be outfitted with a range of weaponry and abilities. And Nara will need every one of them in her struggle against The Prophet – a despot who seeks to dominate the universe.
Crimson Skies: High Road to Revenge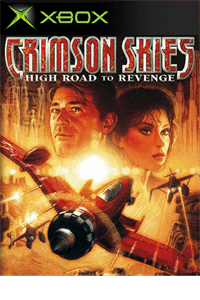 This original Xbox classic has stood the test of time, and is still well worth experiencing today.
Set in an alternate history in which air transport has taken over the skies of North America – and with it, air piracy – Crimson Skies can best be described as the video game analogue of Dieselpunk classics such as Leviathan (Crimson Skies itself has seen multiple volumes of literary adaptations) and films like Sky Captain and the World of Tomorrow.
Co-creator Jordan Weisman has stated of the game's aesthetic that the team wanted to "take the idea of 16th century Caribbean piracy and translate into a 1930s American setting."
As far as gameplay is concerned, Crimson Skies forgoes the simulation-style controls of many other flight games in favor of a more casual-friendly, arcade-style control setup. This, combined with a gorgeous semi-open world filled with plenty of aerial action made Crimson Skies one to remember.
Everspace 2 (PC Game Pass)—Game Preview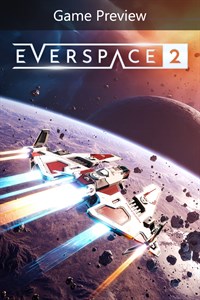 Everspace 2 is described as "a fast-paced single-player space shooter with deep exploration, tons of loot and classic RPG elements." From ROCKFISH Games, the partly Kickstarter-funded Everspace 2 is still in early access form as of right now. The full release is tentatively slated for early 2023, with the developer stating that they simply need more time to polish the game.
Everspace 2 (Game Preview) is a direct sequel to its predecessor, and is currently available on PC Game Pass.
Exo One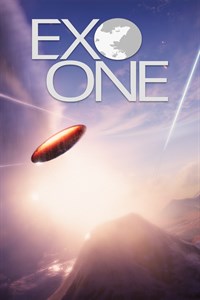 In Exo One players take control of an alien spacecraft and traverse the surface of procedurally generated worlds that can only be described as surreal. All this exoplanetary exploration is done using a gravity-based movement system. The game delivers the thrilling sensation of piloting a supersonic spacecraft, with atmospheric visuals and an exhilarating electric guitar soundtrack.
Microsoft Flight Simulator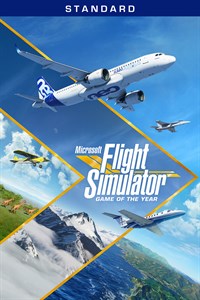 Have we saved the best for last? That question is very much up for debate, but few can argue that Microsoft Flight Simulator has made its mark on the video game landscape over the course of its now 40-year history.
The iconic flying game has never looked better with visuals that are nothing short of awe-inspiring. And there has never been a better variety of aircraft with which to explore the wide-open skies, with several new additions waiting for intrepid virtual pilots in Microsoft Flight Simulator 40th Anniversary Edition.
Now for the landing…
So now that you would-be aeronauts know what to play on Game Pass, let us know what you think of the awesome selection of flying games featured here. If you don't yet have a subscription to Xbox Game Pass, you can sign up here. And if you would like to find out more about Game Pass, you can visit the FAQ page. And don't forget to check out our other "What to play on Game Pass" posts to check out our Game Pass recommendations for other kinds of games.