It's just about that time of the year again, with a new school year right around the corner. And no back to school preparation would be complete without adding some back to school gaming into the mix.
Thankfully, we've got you covered with our back to school Game Pass guide. The following is a lengthy list of great games across Xbox Game Pass and PC Game Pass that have great educational value. So fling those pesky books aside and grab your Xbox controller (or gaming mouse & keyboard) because we have quite a lineup in store for you. You can search for any of the titles in Game Pass, or check out the ones we highlighted below:
Back to School games to get the school year started off right
Banjo Kazooie nuts n bolts (E10+)
Before we leave (E10+)
Bejeweled 2 (E)
Bejeweled 3 (E)
Bridge Constructor Portal (E)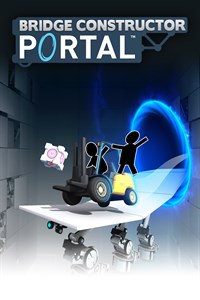 This engineering puzzle game blends together two awesome franchises into one great game with double the awesomeness. Not only is Bridge Constructor Portal a blast to play, it also is a great tool for building some critical thinking and problem-solving skills. It also makes for a great (very) early STEM unit in engineering, despite the game not really being designed for educational purposes.
Cities: skylines: Xbox one edition (E)
Farming simulator 22 (E)
Forager (E10+)
Gorogoa (E)
House flipper (E)
Human fall flat lumber (E)
Minecraft (E10+)
Moonglow bay (E)
My time in Portia (E10+)
Overcooked! 2 (E)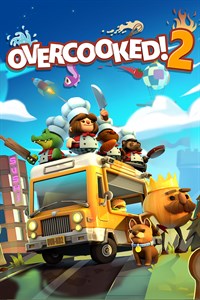 Culinary chaos is back in everyone's favorite cooking simulator. Overcooked! 2 serves up more chefs, more kitchens, more recipes, and more co-op multiplayer madness. With online multiplayer accommodating up to four chefs, there is no such thing as too many cooks in the kitchen. And the steaks have never been higher as you must save the Onion Kingdom once again.
Overcooked! 2 dishes out a veritable buffet of fun for younger kids in addition to a hearty helping of learning. Particularly, the game can help develop time management and flexibility skills. And with its multiplayer co-op inclinations, the game can also help kids learn about teamwork and interpersonal skills.
Peggle (E)
Peggle 2 (E)
Pikuniku (E)
Screamride (E10+)
Simcity 2000 special edition (E)
Simcity 4 deluxe edition (E)
Simcity complete edition (E)
Slime rancher 2 (E10+)
Spore (E10+)
Starbound (E10+)
Stardew Valley (E10+)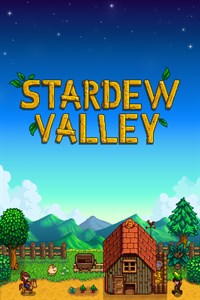 Lone developer Concerned Ape's farming/life simulator has an incredible level of educational value. Organizational skills are essential here, especially as the game progresses, with inventory management being a core component of the gameplay.
Perhaps even more critical in Stardew Valley in time management. There is only so much time in the in-game days. And with so much to do – hoeing and watering crops, mining for resources, interacting with NPCs, clearing land, and so on – planning and using one's time wisely to get the most out of each day are key to success in the game.
There is also a social aspect to Stardew Valley, which has the player character moving to a new village at the start of the game. This means you will have to work to get to know your fellow villagers, and navigating this part of the game will require the use of some interpersonal skills.
Terraria (T)
Tetris effect: connected (E)
Totally reliable delivery service (E10+)
Townscaper (E)
Trailmakers (E10+)
Train sim world 2 (E)
Tropico 6 (T)
Two point hospital (E10+)
Unpacking (E)
Zoo tycoon: ultimate animal collection (E)
After class
These 36 games that we have featured here all offer something of value in terms of helping students build foundational "soft" skills. And better yet, they do it in a way that is fun and engaging for students. Many of these games have been used as part of education programs to teach students a variety in a variety of areas of learning.
The best part of all is that these great educational games are all available on Game Pass. If you don't already have a subscription to the best gaming service out there, you can sign up here. There's no better way to get your back to school gaming on. If you would like to learn more about Xbox Game Pass, visit the FAQ page for more info. While you're at it feel free to check out our other "What to play on Game Pass" posts for other Game Pass recommendations.
Featured image courtesy of mspoweruser.com.