Some users of the Windows 10 May 2019 Update (build 1903) may see a new "PortableBaseLayer" virtual hard drive appear in Disk Management. When it shows up, this drive cannot be changed or removed.
Posts across various online support forums suggest that plenty of people have concerns about "PortableBaseLayer." Although not acknowledged by Microsoft, the drive does however have a simple explanation.
PortableBaseLayer is part of the Windows Sandbox component within the May 2019 update. After enabling the Sandbox feature, PortableBaseLayer will appear. It will remain present until the Sandbox optional feature is removed.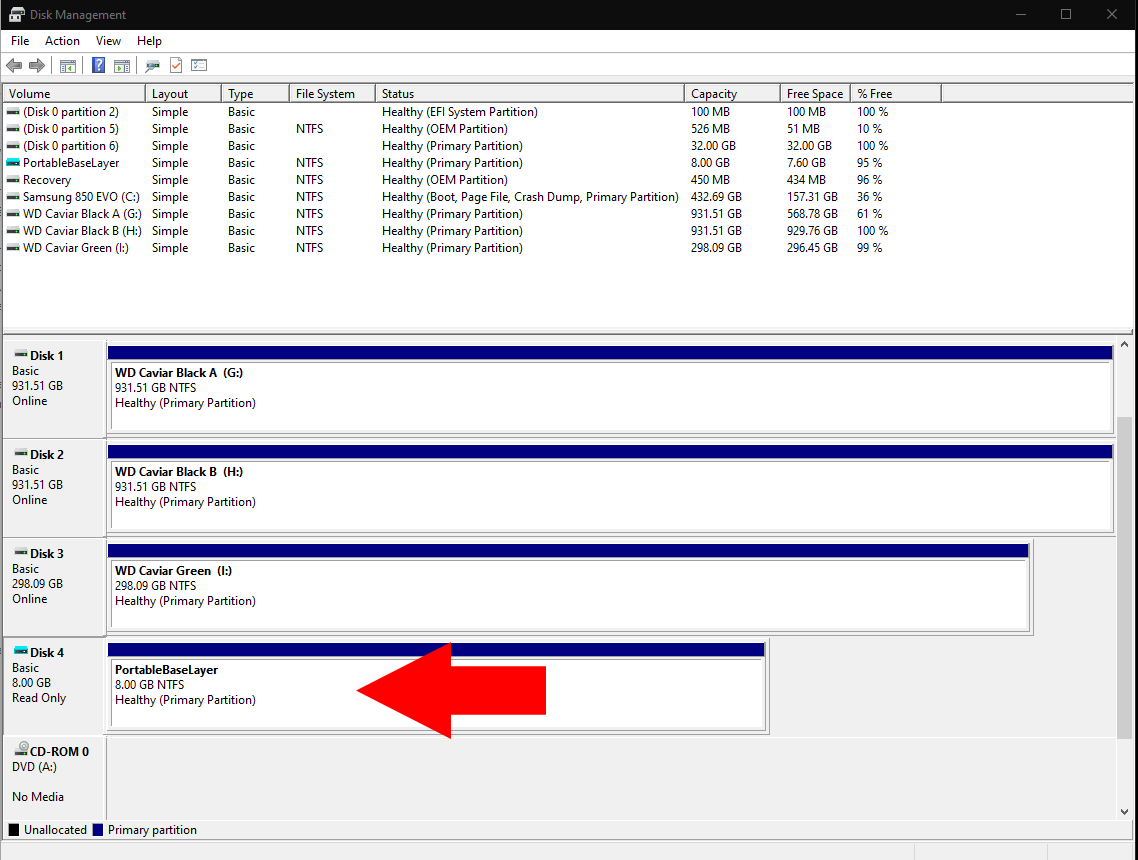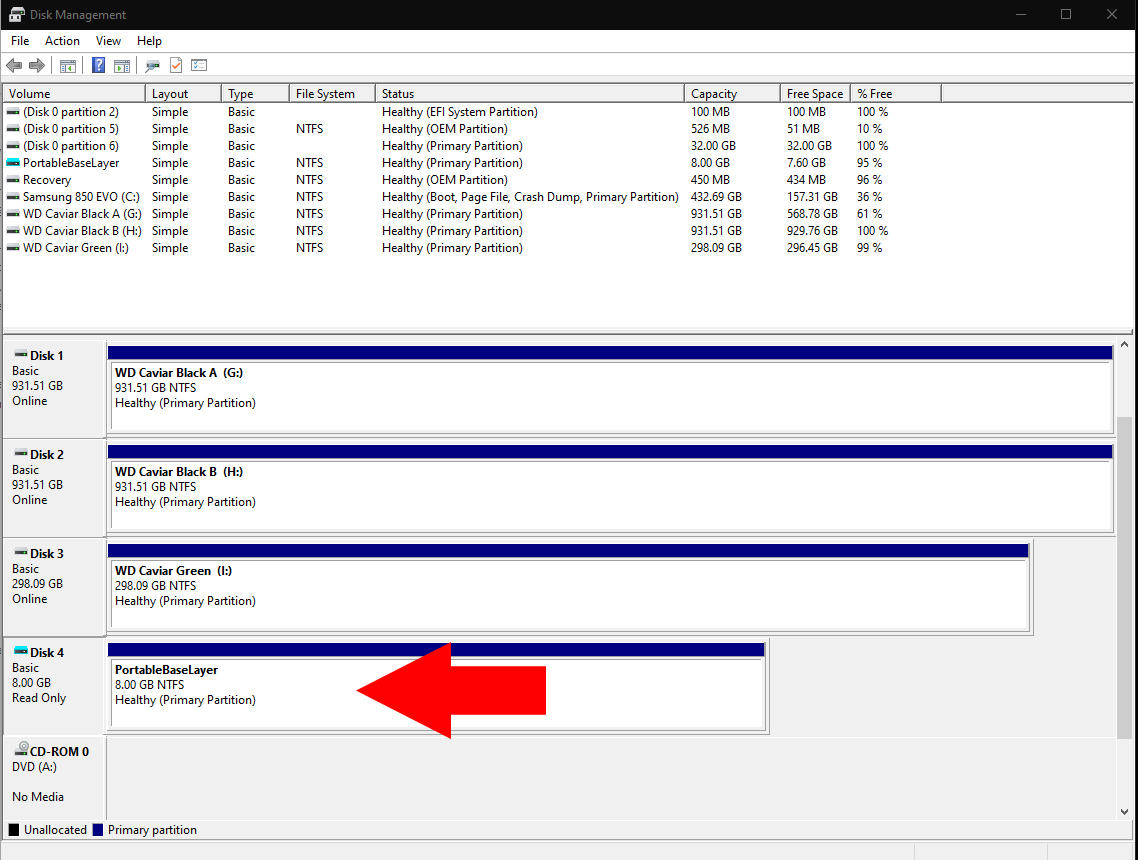 Microsoft appears to be using this approach as a way to guarantee the integrity of the Sandbox environment. As Sandbox is meant to provide you with a clean virtual desktop, Microsoft needs to ensure users and programs can't modify the "base image" which hosts the feature.
Using a locked virtual hard drive gives Microsoft a way to seal Sandbox off from your wider system. Unfortunately, the mysteriously-named drive ends up visible in Disk Management, even though users can't interact with it.
Evidence from Windows Insiders (via Winhelponline) suggests this issue has been resolved in current insider builds of Windows 10. The next major update should hide PortableBaseLayer, even if Windows Sandbox is enabled. In the meantime, Sandbox users will appear to have an invisible virtual hard drive attached to their machine.