Microsoft's Surface headphones are the latest addition to the growing family of Surface accessories, and I got the chance to go hands-on with them today at the company's Future Decoded event in London. The Surface headphones were announced by Surface chief Panos Panay during last month's Surface event in New York, and they feature the same premium design and attention to detail that you can find on other Surface devices.
During my quick hands-on, I found that the Surface headphones felt really comfortable, with their soft ear cups adjusting perfectly around my ears. The headphones also felt lighter than what I excepted (they weigh 0.64 lbs), and I could totally imagine wearing them for a long period of time without any discomfort.
The Surface headphones come with touch controls on the right cup: you can play, pause and change tracks by tapping the on-ear sensor, and it worked fine during my testing. To change volume, you just turn the dial on the right ear, and I found that the music sounded crisp even when turning volume up to the max. The headphones feature 40 mm Free Edge drivers and deliver what Microsoft calls "Omnisonic audio." I'm not really a headphones expert, but I think the Surface headphones should please most music fans with their balanced, not too bass-heavy sound.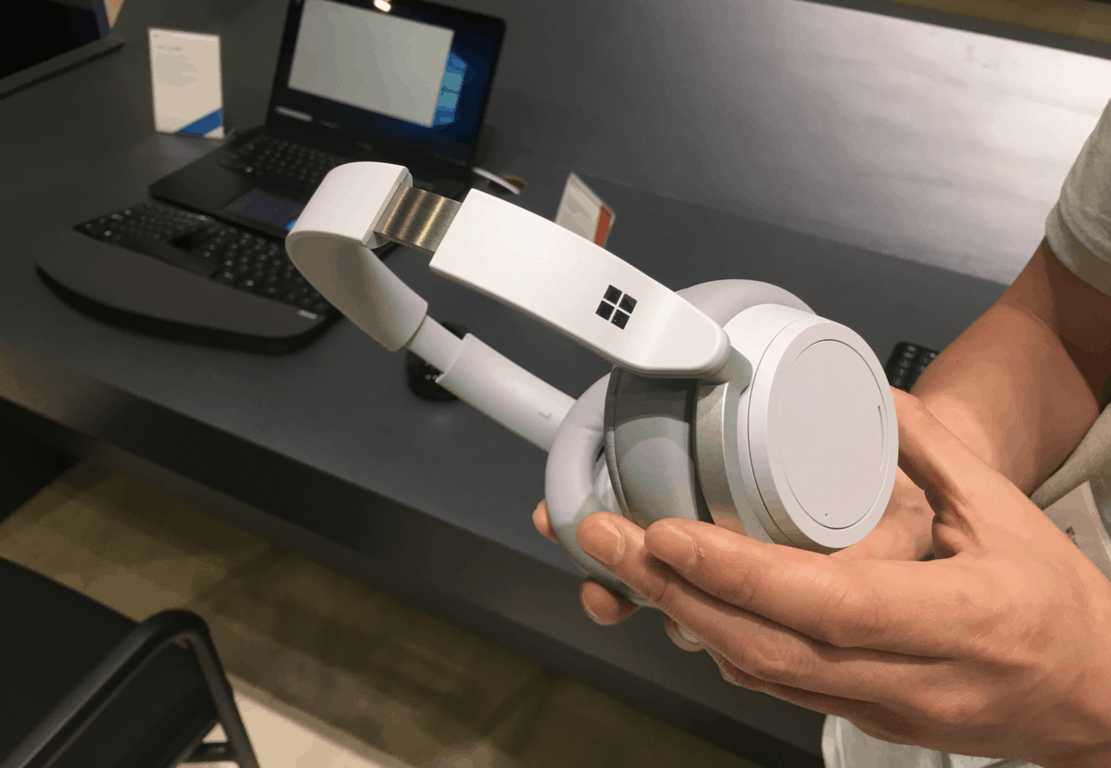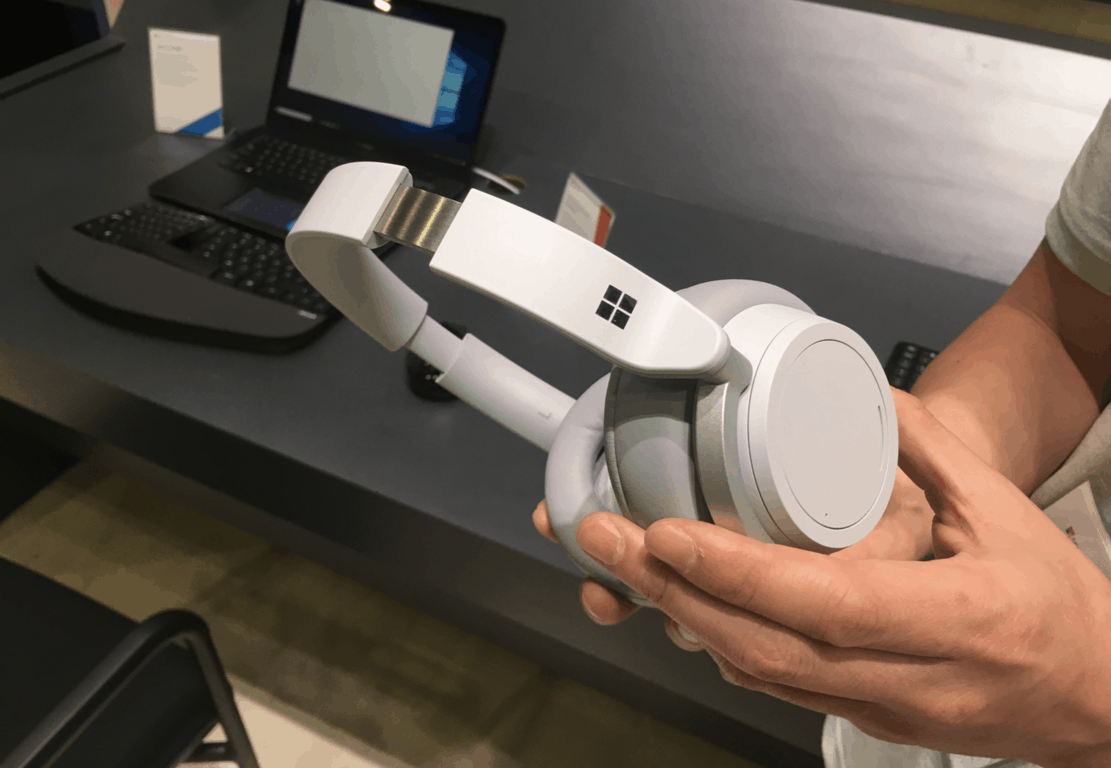 I tried the Surface headphones in a very noisy environment, which was perfect for testing the Microsoft's noise-cancelling technology. There are 13 different levels of noise cancellation on the headphones, and you can adjust them by using the dial on the left ear. This was actually my very first time trying noise-cancelling headphones, and I was quite impressed by the technology. I could still hear some background noise even after turning noise cancellation up to the max, but this is really something nice to have in a noisy environment like the one I was in.
The Surface headphones also integrate Cortana, but the digital assistant wasn't enabled on the pre-production unit I tested. Microsoft says that Cortana will allow you to launch any music you want, start calls, set reminders, or even search the web. I'm not sure if this could be the headphones' killer feature, but this sounds definitely nice to have.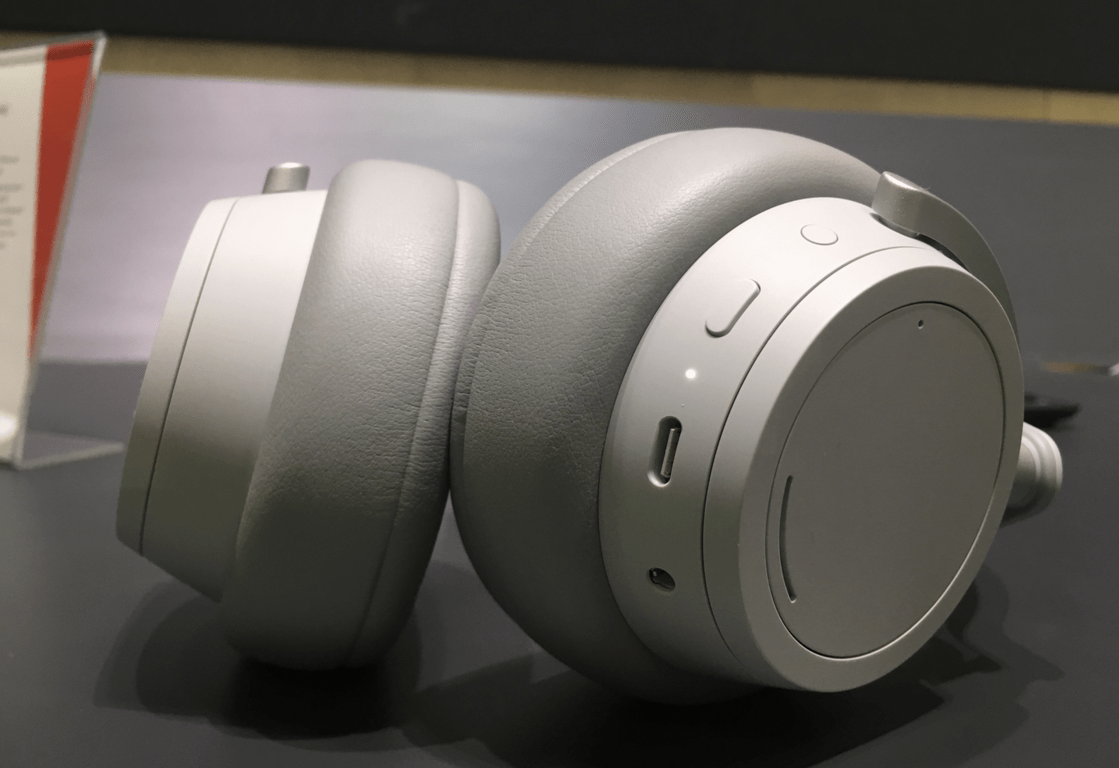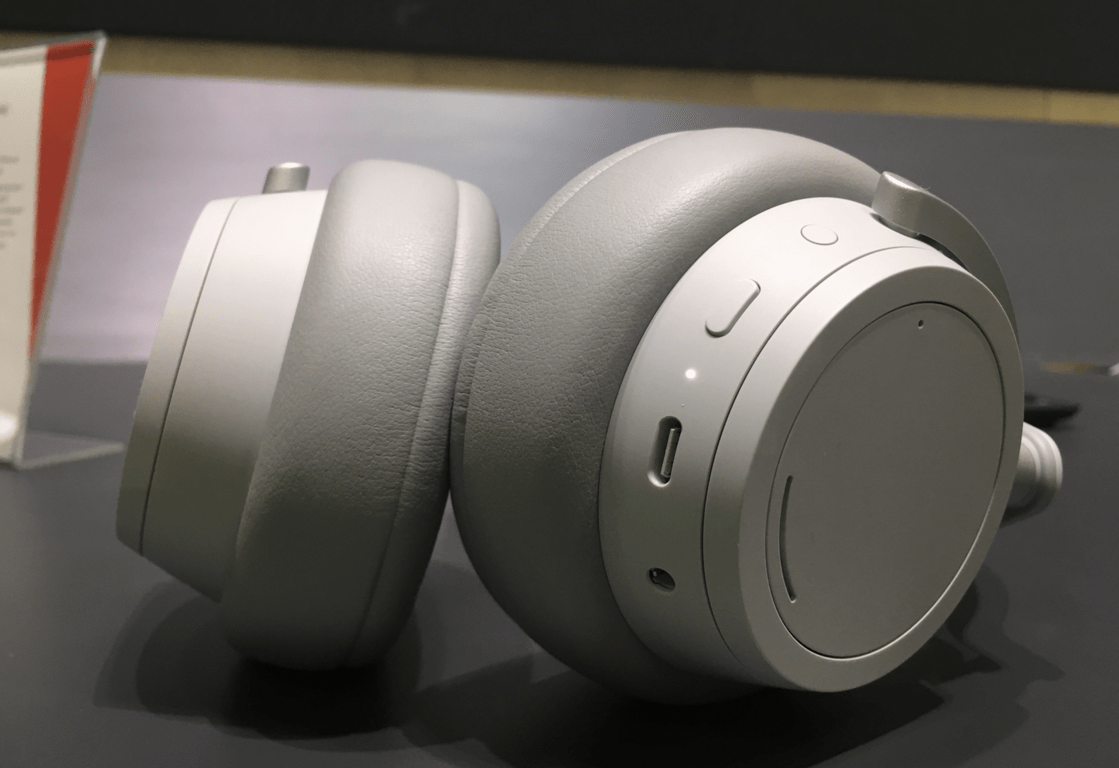 According to Microsoft, the Surface headphones should deliver up to 15 hours of battery life when connected via Bluetooth with active noise cancellation on, and they can be fully charged in less than 2 hours. The headphones use a USB-C port for charging, but they also come with a 3.5 mm audio connector if you want to continue using them after the battery drains. In addition to an USB cable for charging and audio cable, the headphones also come with their own carrying case, which looks pretty good.
The Surface headphones will be priced at $349.99 in the US, and they will start shipping on November 19 (pre-orders start on Nov 15). They should also be available in the UK before the end of the year, but there's still no ETA or pricing details. Because of Cortana is still only available in select markets around the world, it's still not clear if we can expect an expansion to other markets next year. That's too bad, because they definitely seem to be the perfect audio accessory for Surface and Microsoft fans.