Just a day after the first reviews for Microsoft's Xbox Series X and Series consoles have been published (read our Xbox Series X review here), the first PlayStation 5 reviews are out today. However, they're currently slightly incomplete as journalists are not yet allowed to discuss some PS5 features ahead of the console's initial launch on November 12.
If we already knew all details about the PlayStation 5's specs, which on paper isn't as powerful as Microsoft's Xbox Series X, Sony's new console manages to stand out with its exclusive games, an innovative DualSense controller, and a redesigned operating system. Pretty much all reviews have been praising Sony's new DualSense controller, which introduces better haptic feedback technology as well as adaptive triggers.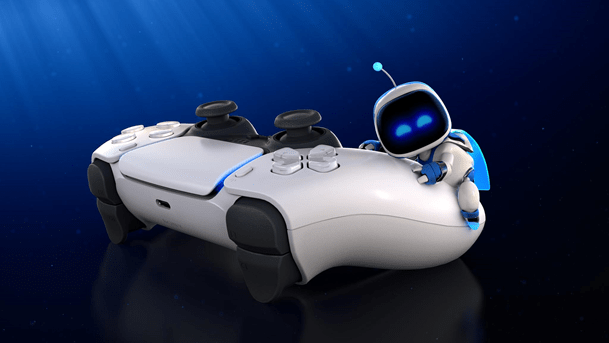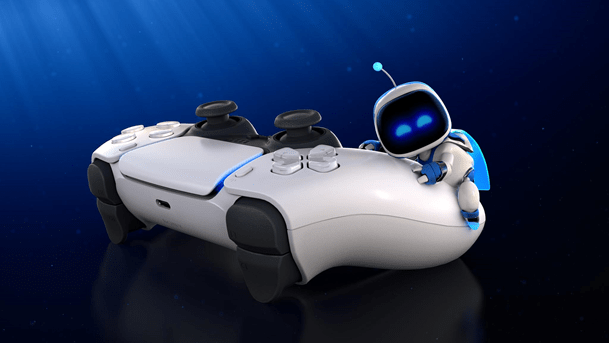 Astro's Playroom, a PS5 launch title specifically built to showcase the DualSense's innovative features has really impressed most reviewers. The Verge's Andrew Webster wrote that "The haptics are obvious from the moment you start playing. As you move the lead character, Astro, around, you can feel subtle footsteps in your hands, and they alternate left to right to mimic those steps (…) It's hard to put into words, but there's a graininess when you're walking on sand, and a surprisingly accurate flat "slap" feeling when Astro dives into a pool of water."
Ars Technica's Kyle Orland added that "There's something magical about the combination of clear, synced audio cues from the controller's crisp speakers; sensitive, directional rumbling that can send highly varied sensations to different parts of the controller; and triggers that offer physical resistance to your fingers when contextually appropriate." The good thing is that all these immersive DualSense features can still be turned off for players who find them too distracting.
All initial reviews also couldn't avoid discussing Spiderman: Miles Morales, a PS5 exclusive launch title that received critical acclaim just like its PS4 predecessor. Spiderman: Miles Morales seems to be a true technical showcase for the console, with very fast loading times, excellent use of the new DualSense controller, and photorealistic graphics with optional ray-tracing support.
The game can run at 4K 60FPS on the PS5, though the "Fidelity" mode with ray-tracing enabled will make the game run at 30FPS. However, Insomniac Games' implementation of ray-tracing looks impressive. "You can really see the difference in the way the sun reflects off the icy roads and glass skyscrapers and more realistic reflections from lights, windows, and puddles," wrote The Verge's Andrew Webster, before adding that "as ray tracing is, it's hard to go back after swinging around New York at 60fps."
Kyle Orland from Ars Technica agreed. "I was more impressed by the PS5's ability to render Miles Morales at 60 frames per second (without ray-tracing and downgraded to upscaled "dynamic 4K" resolution). Everything looks smoother, and reaction times are that much faster when you have the quick additional visual information." It's still great that ray-tracing is available as an option, and we'll have to see how the first Xbox Series X games with ray-tracing will perform. So far, Watch Dogs: Legion is one of the first Xbox Series X games that will support ray-tracing, though we haven't been able to try it yet.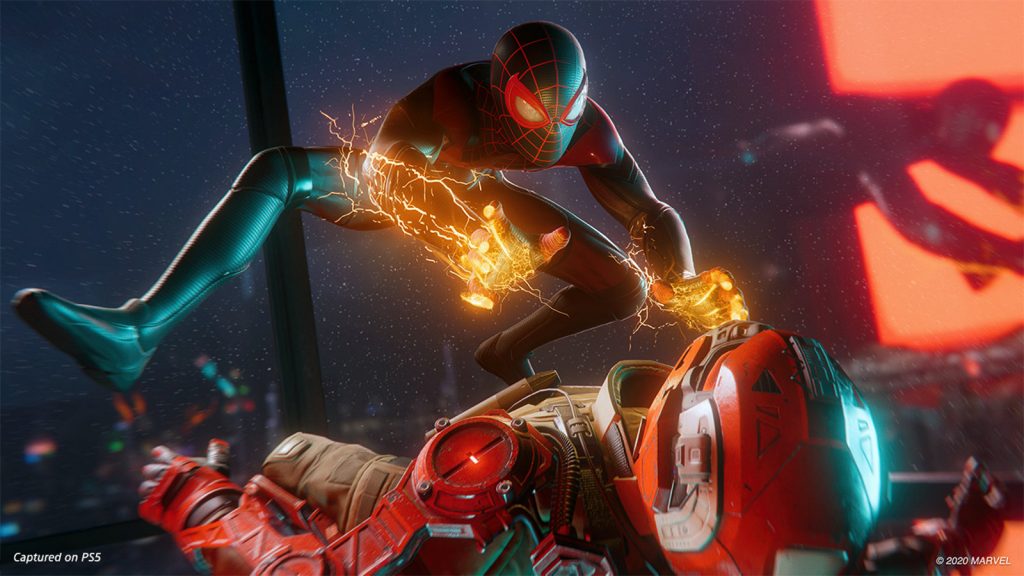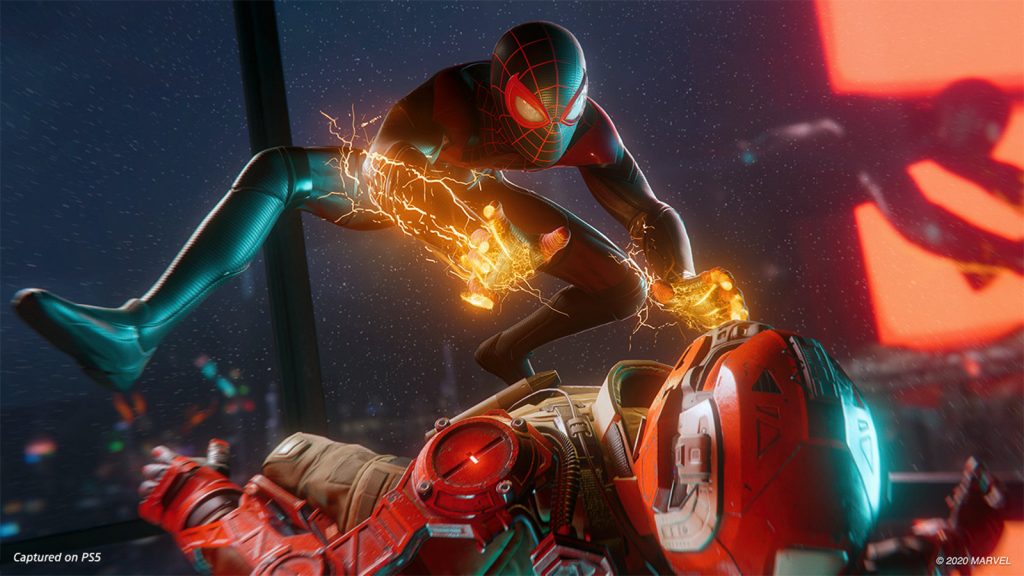 Overall, Orland wasn't completely blown away by the first PlayStation 5 games available for testers, a sentiment shared by other journalists who reviewed the Xbox Series X. "Games we've seen so far on the PS5 don't quite have the visual "wow factor" you might remember from the jump between previous new console generations. Don't get me wrong, PS5 games definitely look better with all that extra horsepower, resolution, and/or frame rate behind them. But it's not quite the massive, obvious visual improvement you might expect for your money after seven years of hardware advances," Orland wrote.
Backwards compatibility was also a hot topic in these initial reviews, and Digital Foundry's Richard Leadbetter probably provided the best in-depth analysis of PS4 games running on the PS5. As you may know, the PS4 wasn't compatible with PlayStation games from previous generations, and it wasn't clear if Sony could match Microsoft's great support for backwards compatible games on the Xbox Series X/S consoles.
As it turns out, the PS5 can run existing PS4 and PS4 Pro games much better, especially since there's a bigger power gap between the PS4 Pro and the PS5 compared to the one between the Xbox One X and the Xbox Series X. "The performance multiplier is actually higher when stacking up PS5 vs PS4 Pro against Series X vs One X. On top of that, there's the same revelatory increase in CPU performance too, meaning that the often lackluster 'high frame-rate' modes seen in many PS4 Pro games now all lock to 60 frames per second," explained Leadbetter.
If Sony pretty much nailed backwards compatibility on the PS5, Microsoft did go the extra mile on the Series X. "It does lack the refinement and the thorough testing of Microsoft's solution. There's no real alternative to Xbox's innovative Auto HDR technology, and neither is 16x anisotropic filtering forced on in compatible titles in the way it is on the Series consoles," Leadbetter added.
Backwards-compatible games also benefit from the PS5's custom NVMe SSD, which on paper is faster than the SSDs found on Microsoft's Series X and Series S consoles. The PS5's SSD only offers 667GB of available internal storage, which is less than the 800GB on the Xbox Series X SSD. Sony is still working with SSD manufacturers to determine which NVMe SSDs will work with the PS5's internal bay. However, PS5 users will be able to use USB-based external storage to run PS4 games.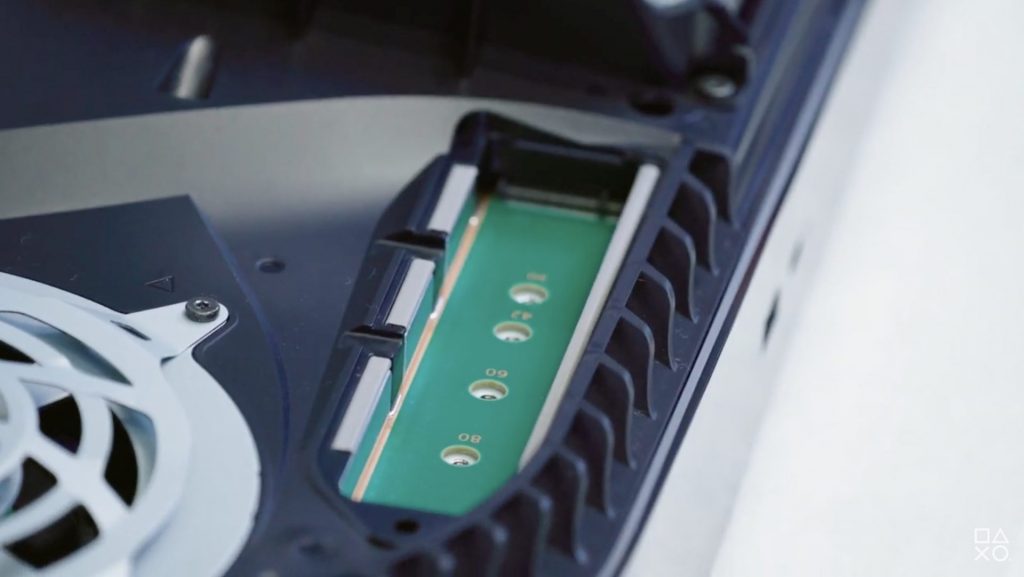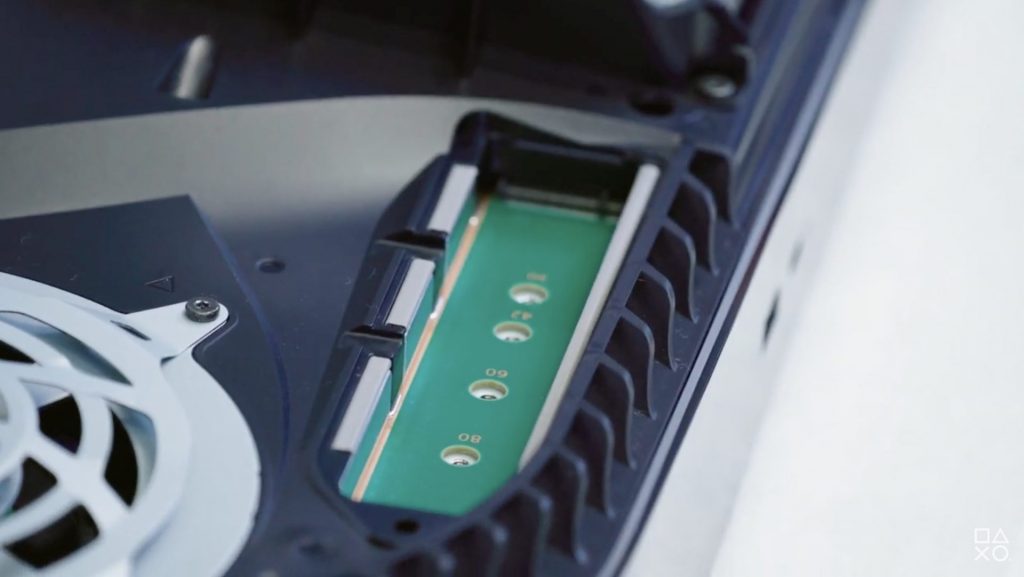 In the past couple of months, PlayStation 5 architect Marck Cerny said that Sony's unique SSD technology could be able to eliminate loading times, but the reality is ultimately quite different. Gamespot's Mat Paget did compare loading times on the same backwards compatible games running on PS5 and Xbox Series X, and the latter actually seems faster in games like Final Fantasy XV and Monster Hunter World. "On the PS5, Final Fantasy XV takes 1 minute and 10 seconds from launch to gameplay. This beats out the PS4, which comes in at almost 3 minutes, but doesn't match up to the Series X, which only takes 43 seconds to perform the same task. Likewise, Monster Hunter World took 51 seconds on the PS5 and only 29 on the Series X," wrote Paget.
Tom Warren from The Verge also shared his own speed comparisons for Destiny 2 on PS5 and Xbox Series X, and Microsoft's console is once again the winner.
I'm sharing Destiny load times because people always ask me about Destiny. Either way, most back compat games I've tried load faster on Xbox Series X than PS5. The difference is so small that it doesn't matter, both consoles are excellent for load times

— Tom Warren (@tomwarren) November 6, 2020
Sony may well have overhyped its custom NVMe SSD technology, especially since the PS5 doesn't have an answer for Microsoft's Quick Resume technology which allows gamers to seamlessly switch between recently-played games. Instead, PS5 gamers will need to close their current game before launching a new one from the main menu.
"That would be totally expected and fine… if we hadn't been spoiled by the Xbox Series S/X's ability to "Quick Resume" almost instantly between arbitrary virtual memory save states in multiple games. In contrast, even waiting a few seconds to go through menus and get back to load an in-game save starts to feel slow on the PS5," wrote Kyle Orland from Ars Technica.
Despite the lack of Quick Resume feature, the PS5 operating system impressed with a new feature called "Activities", which allows gamers to save time by launching specifics parts of a game right from the main menu. "This won't always be a big deal, but it's amazing when you have just a brief window to play; if I just want to knock out a quick Spider-Man side mission while I have some free time, I can get straight to it in seconds", wrote The Verge's Andrew Webster.
The PS5 OS is also capable of highlighting relevant Twitch and YouTube streams for PS5 games, and some game activities also have a help button that can open a tutorial video that will play in picture-in-picture mode. This is definitely an area where Sony has been innovating more than Microsoft. As we explained in our Xbox Series X review, the console runs the same OS as existing Xbox One consoles, with some new features such as Quick Resume and Auto HDR.
A last notable addition in the PS5 OS is the ability to set some important settings for PS5 games in the console's settings, which is another thing the Xbox OS can't do. "The PS5 also allows for setting your difficulty, graphics mode, language, subtitles preference, and inverted camera controls at the system level, the latter of which can bypass specific games' settings if they don't offer inverted controls. (…) For every other setting, however, it will depend on if the game supports those options, explained Mat Paget from Gamespot.
We'll finish this review round-up with some words about the PS5's hardware design. We've already seen that Sony's console is much bigger than the Xbox Series X, but the good news is that its cooling system is quite efficient and the console is indeed quieter than the notoriously loud PS4 Pro.
"The PS5 doesn't run completely silently (and is a tad noisier than the Xbox Series X, in our direct comparisons), but the gentle hum of the system's cooling fan is only apparent in a completely quiet room (or right up close to the system). That's true even when the system is drawing over 200W at its heaviest gaming load, a welcome change from the high-speed fan whine of the PS4 and PS4 Pro during high-end gameplay," wrote Ars Technica's Kyle Orland.
The same Orland added that the PS5 disc drive is a bit louder than expected, despite Sony including special insulation to reduce noise and vibration. "Despite Sony's attempts at insulation, you'll easily make out the whirring of the spinning drive from across the room when installing a game from a disc or watching a disc-based movie," Orland said.
That's it for these initial PlayStation 5 reviews, which are really positive overall, though some details are still under embargo. The PS5 may offer a more visible generational break thanks to its new DualSense controller and innovative operating system, though Microsoft's Xbox Series X remains competitive with faster loading speeds and a unique Quick Resume technology.
The PlayStation 5 will launch on November 12 in seven key markets including the U.S., Japan, Canada, Australia, and New Zealand, with more countries to follow a week later on November 19. The console is priced at $499 in the US, though a discless Digital Edition is also available at $399. Microsoft's Xbox Series X is also priced at $499, though the Redmond giant is also launching on November 10 the $299 discless Xbox Series S which we plan to review very soon.