Windows may be one of the most popular gaming platforms in the world, but it took some time for Microsoft to really pay attention to what PC gamers want. The Redmond giant allowed Steam to become the biggest digital storefront for PC games at the beginning of the millennium, and initiatives like Games for Windows Live, later replaced by the Windows Store on Windows 8 and Windows 10 have been received pretty poorly by PC gamers.
The Microsoft Store on Windows 10 still has lots of issues to this day, but the launch of Xbox Game Pass for PC last year finally brought some quality games to the store. All of Microsoft's Xbox Game Studios are now launching on the Microsoft Store and Xbox Game Pass for PC on day one, joining high-profile games from other publishers such as Bethesda (Fallout 76), Square Enix (Final Fantasy XV), or Deep Silver (Metro Exodus).
The Microsoft Store catalog still has a long way to go before catching up to Steam or the Epic Games Store, but it's finally something to be taken seriously in 2020. In parallel, Microsoft has also started releasing more of its games on Steam, and some of them such as Halo: The Master Chief Collection and Sea of Thieves have been consistently staying in the top sellers section. Microsoft said last month, that PC gamers spent more than 3.5 million hours in Sea of Thieves by the end of its first week on Steam, and the pirate game is currently the 4th best-selling game on Valve's platform as of this writing, ahead of PUBG, Halo: MCC, and GTA V.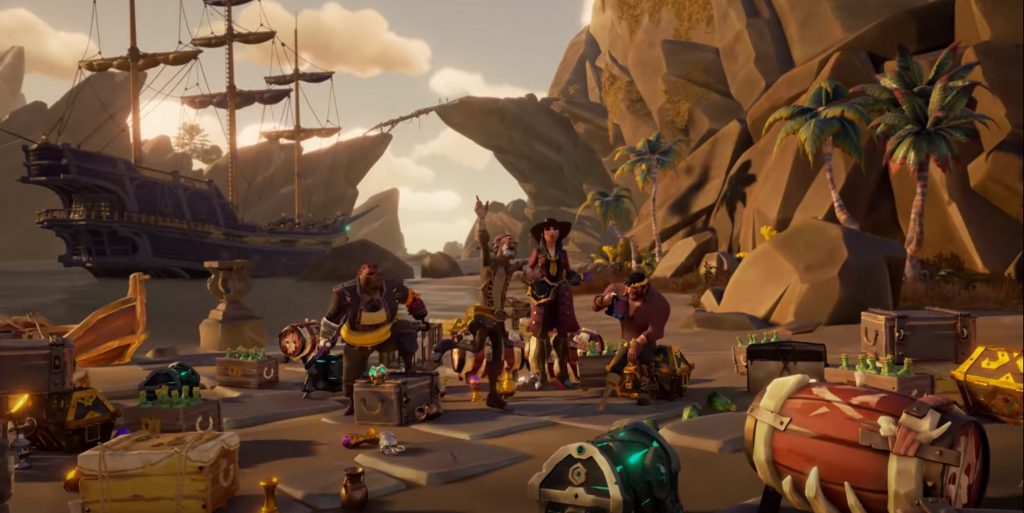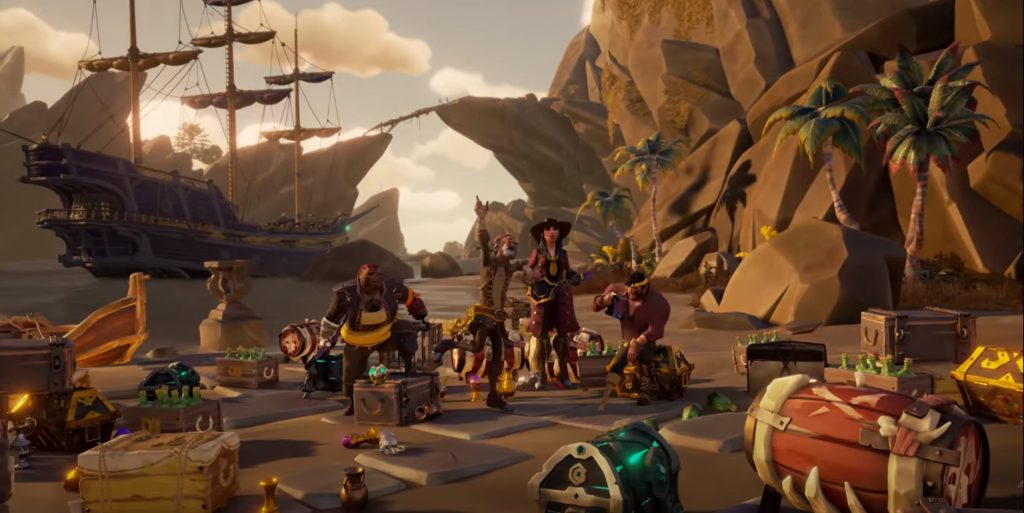 Microsoft isn't the only big game publisher to embrace Steam and other digital stores in a pretty big way. Two PlayStation 4 exclusive games, Death Stranding and Horizon Zero Dawn are currently among the top ten best Steam sellers ahead of their PC release this summer. EA also recently brought many of its recent games on Steam including Mass Effect: Andromeda and Star Wars Jedi: Fallen Order, and the company's EA Access game subscription service that debuted on Xbox One consoles years ago will also be available on Steam later this year.
Microsoft and other publishers have certainly a lot to win by putting their games on Steam and the Epic Games Store, with the latter only taking a reasonable 12% revenue cut compared to Steam's 30%. However, Microsoft is still keeping many of its cash cows off Steam: Minecraft is a pretty good example, along with the popular Forza series of racing games. However, things may well change after Microsoft saw the huge popularity of Sea of Thieves and Halo on Steam this year.
Speaking with Gamesindustry.biz this week, Xbox head Phil Spencer shared that "Last year was our biggest year ever on PC in terms of revenue as Xbox Game Studios." Keep in mind that Halo: MCC on PC was only released in December of last year, while Sea of Thieves came to Steam on June 3, 2020. We can suppose that revenue will probably be up significantly this year, especially with Halo: Infinite and the new Flight Simulator launching on PC in the holiday season.
Xbox Game Pass for PC, which is still in beta, is also great value with an introductory price of $4.99/month. The subscription service is also expected to integrate with Project xCloud, with Microsoft reportedly experimenting with PC server blades for streaming PC games on other devices. The Project xCloud public beta has remained focused on Android and iOS devices so far, but we know that a Windows 10 app is also in the works. With Windows 10 now running on more than 1 billion devices, the game streaming service could become an attractive option for casual gamers with low-end PCs.
Overall, there's really a demand for more Microsoft games on PC. Brian Jarrard, Community Director at 343 Industries is certainly aware of it after seeing a huge number of messages from Halo fans asking for a PC port of Halo 5: Guardians.
Community: "We don't like Halo 5 give us the classics on PC!"

Us: ok! Release Reach, H:CE, H2 on PC and announce date for H3.

Community: "great but when's Halo 5 coming to PC?!"

Love y'all. Keep that ???? burning. ????

— Brian Jarrard (@ske7ch) July 10, 2020
The upcoming Halo: Infinite will certainly be a critical title for Microsoft's PC gaming ambitions. The game will be available on Xbox Game Pass for PC and console on day one, but we don't yet if it will also come to Steam or other PC stores. Anyway, the game has the potential to become Xbox Game Pass for PC's killer app, but at the same time, it could reveal the flaws of Microsoft's Windows 10 Store to everyone. Five years after the launch of Windows 10, it's still not clear if Microsoft can really fix the Microsoft Store.
Earlier this year, we learned that Microsoft would shut down its Ad Monetization platform for UWP apps on June 1, 2020. A previous report from ZDNet's Mary Jo Foley also revealed that the future of the Microsoft Store was "uncertain," with Microsoft planning to sunset its Microsoft Store for Business and Education. The Redmond giant could well follow EA's footsteps and put all of its games on Steam, as well as Xbox Game Pass for PC. That would certainly make PC gamers really happy, though maybe Microsoft cares too much about services revenue to give up on the Microsoft Store.