If you ever looked through the list of apps on your Windows 10 PC, you might have noticed that two versions of OneNote are installed. Well, you shouldn't be too confused.
If at one point you installed the Microsoft 365 apps (Word, Excel, PowerPoint) in your PC, you would have gotten a dedicated OneNote app installed as part of your Office purchase. However, most new PCs also come with another OneNote app (known as OneNote for Windows 10) installed as well.
Both versions of this app share the same codebase and will help you take notes (and do the same thing,) but there are actually quite different. OneNote for Windows 10 is a dedicated desktop app that you can install via the Microsoft Store, while OneNote is a classic Win32 program (like Google Chrome.) But the differences don't end there. Today, we'll explain how these two apps are unique.
OneNote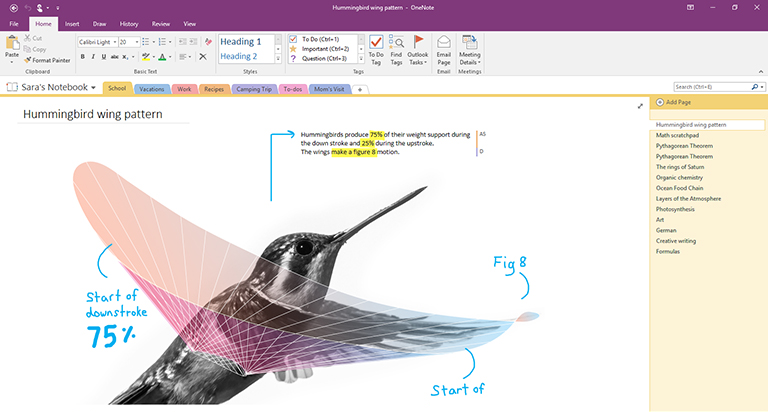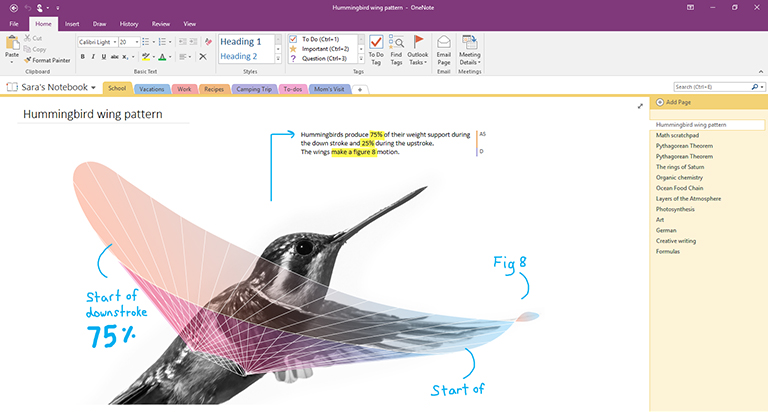 First up, there's OneNote, also known as the OneNote desktop app. This version of OneNote is bundled with Office 2016, Office 2019, and Office 2013 versions, but it also can be downloaded on its own from Microsoft's website. This desktop app was also known as OneNote 2016 or OneNote 2013, in the past, but it is now known as just "OneNote."
When you open the OneNote desktop app, you'll notice that it looks quite familiar to the other Microsoft 365 apps. It has a full Office ribbon, just like Word, Excel, or PowerPoint might have. It also has colorful section tabs, and things are displayed vertically across the screen, with a list of page tabs being shown on the right side of the screen. Keep this in mind, as this one of the core differences of the app compared to OneNote for Windows 10.
Additionally, to update OneNote, you'll have to update it just as you would any other Microsoft 365 app. You'll need to click File, followed by Account. Then, next to Office Updates, you'll have to click the Update Options button, followed by Update Now.
We'd also like to mention that if you prefer to store your notes on your computer's hard drive, you'll need to use OneNote. The OneNote for Windows 10 app won't be able to read your disk-based notebooks.
OneNote for Windows 10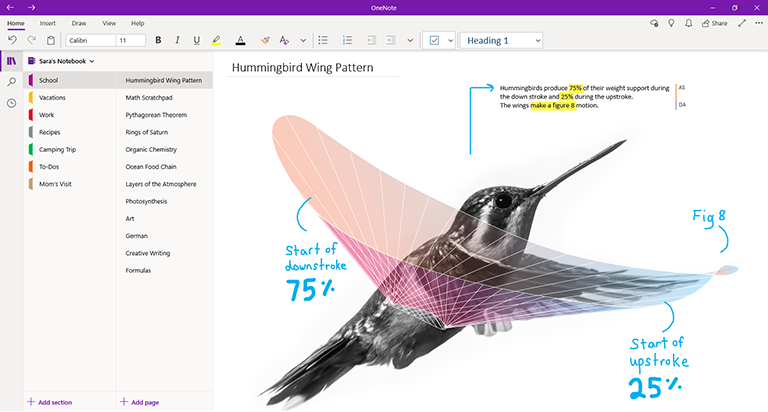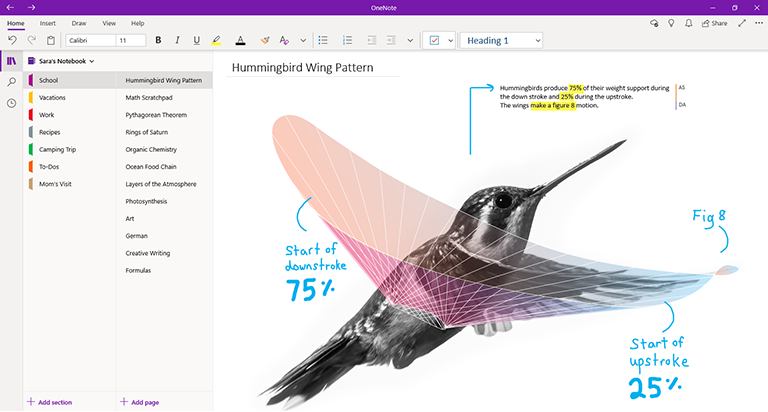 Now, for OneNote for Windows 10. This version of OneNote comes pre-installed on all editions of Windows 10 and is available as a free download in the Microsoft Store. Visually, you will see that this app is a bit different from OneNote desktop as it doesn't feature a ribbon. Instead, you'll see that it has a smaller single-line interface near the top of the screen.
Additionally, the navigation pane and navigation of Notebooks works a bit differently. When the navigation pane is revealed, it displays colorful notebook section tabs vertically on the left side of the screen. The list of page tabs is also shown directly to the right of the section tabs.
Updating OneNote for Windows 10, meanwhile, is a bit easier. It is updated on a much more regular basis than the standard OneNote desktop app. Just click the Start button, open the Microsoft Store, and then click the See more button followed by Download and Updates. In the Downloads and updates window, click Get updates in the upper right corner. OneNote will then update.
The differences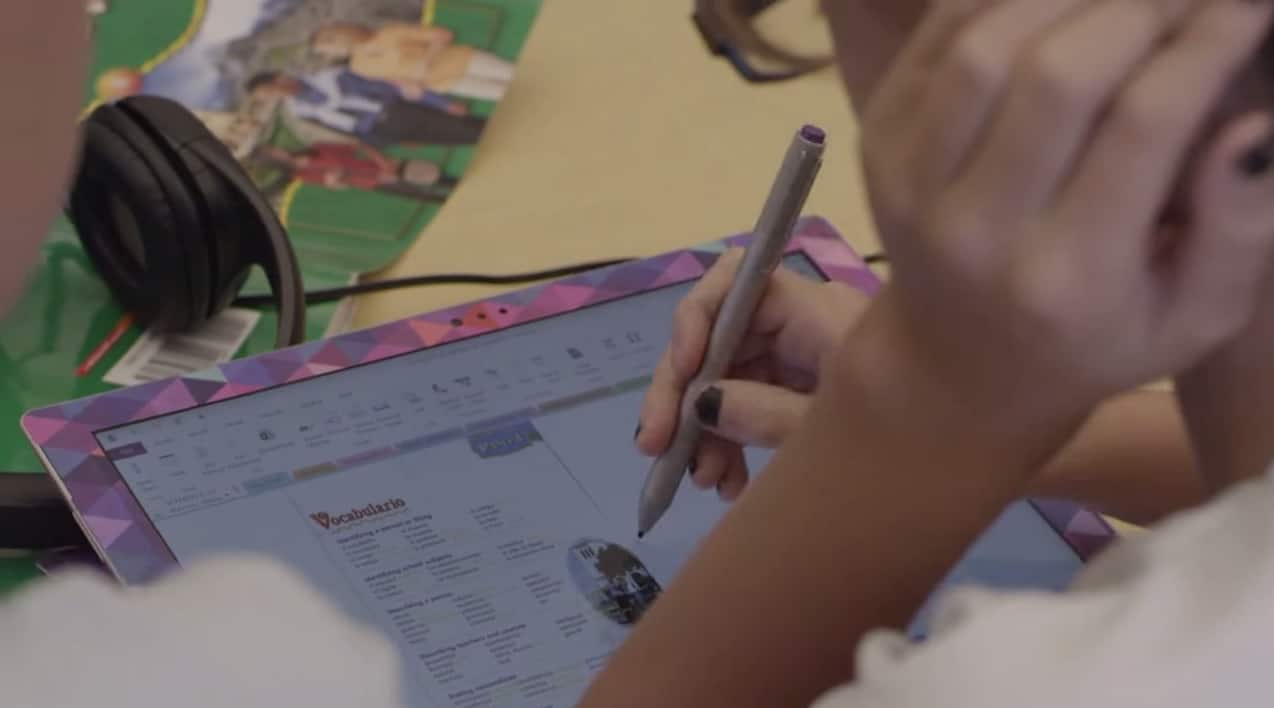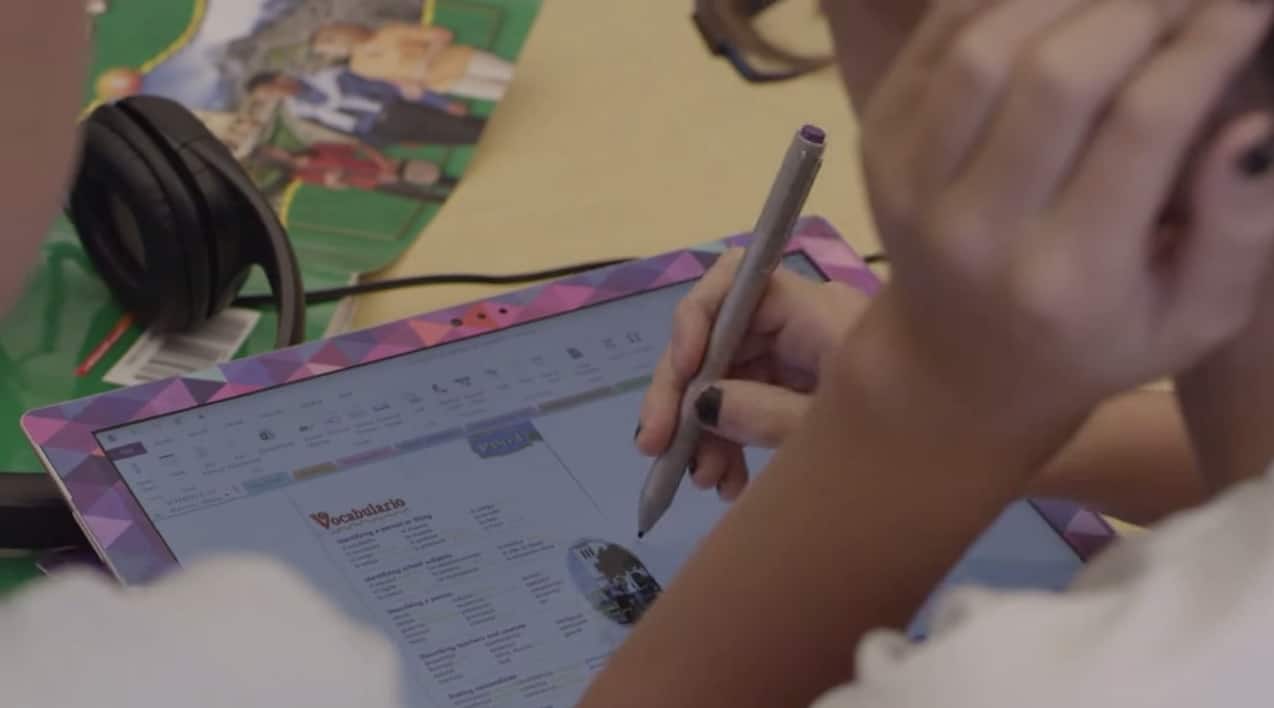 Finally, we'll end with the differences. First, there are some important notes about what you can ONLY get in the OneNote desktop app. These features will be appreciated if you're using OneNote alongside the other apps like Outlook or Teams. Some of the features that plugin with the rest of Microsoft 365 are only available in the desktop version. We've gathered these into a list below.
Embedding Outlook Tasks
Send emails and meetings from Outlook
Sorting your notes with custom tags
Applying templates to pages
Storing notebooks on your hard drive instead of on the cloud.
Now, for OneNote for Windows 10. This version of OneNote has more features that will be appreciated by general consumers. It now shares the same codebase as the desktop app, but there are some cool features. One of those is being able to sync your notes through OneDrive, and view them across the OneNote app all your devices, even if they're not Windows-based (like iPhones) See the others below.
Share notebooks with your colleagues and work on notebooks with them at the same time
Replay your inking and handwriting to provide step-by-step instructions, or to better understand the flow of others' thoughts
Use the Math Assistant so OneNote can help you graph or solve it step-by-step
Enjoy new ink colors like rainbow, galaxy, gold
Use a researcher tool to help you during projects to find quotes, articles, sources, and more
Use an immersive reader
Check out our other OneNote coverage for more
Now that you know the differences, we invite you to check out our other OneNote coverage. We've previously explained how you can use OneNote 2016 with Outlook for your productivity advantage. We've also explained some of our favorite tips and tricks for OneNote on Windows 10, too. Which version of OneNote do you prefer? Let us know in the comments.