It is nearly back-to-school time. And while that may not seem like the most joyous of news to some, the silver lining is that it is also the time to stock up on the most important study essentials: back-to-school gaming accessories. And we've got the best already picked out for you. You're welcome. Now let's have a look at the best back to school gaming accessories 2022.
Game-changing audio is yours with this wireless Bluetooth® headset designed for Xbox Series X|S and mobile Xbox gaming.
Heading back to school usually means you'll be making new friends. And what is the point of having friends if you can't invite them to join you in some online gaming? That's why you will need a good gaming headset. And when it comes to hurling good-natured insults over a tense round of deathmatch, only the best will do. That's why you need the Razer Kaira Pro for Xbox Series X|S. Check out these tech specs:
FREQUENCY RESPONSE 20 Hz – 20 kHz
IMPEDANCE 32 Ω (1 kHz)
SENSITIVITY 108 dB
DRIVER SIZE – DIAMETERS (MM) 50 mm
Meet Razer's first wireless keyboard and mouse designed for Xbox One (and Series X|S). Get incredible precision on a tenkeyless keyboard with an inbuilt mouse mat, paired with a mouse featuring the acclaimed Razer 5G Advanced Optical Sensor. It's the one-device solution for advanced gaming – on the couch.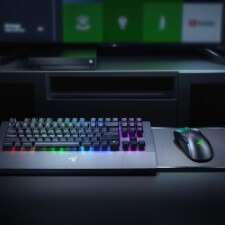 Only PC gamers can really appreciate how much a great keyboard and mouse can enhance the gaming experience. With the Razer Turret Mechanical Gaming Keyboard and Mouse – compatible with Xbox One and Xbox Series X|S consoles – you now have access to a keyboard/mouse combo that will feel like an extension of you. Not to mention it looks snazzy as all get out, and will add a ton of flair to your setup.
Introducing the XBOX Series S Game Traveler System Case by RDS Industries. This sleek Game Traveler XBOX Series S Case holds and protects your complete XBOX Series S system, controllers, along with cables/power cords. The case has a padded divider with elastic straps to securely hold 2 controllers. A mesh pocket holds the HDMI cable and power cord with inner pocket for Seagate Storage Expansion Cards. The hard shell case with comfortable carry handle provides maximum protection. Take your XBOX Series S system anywhere you need to with ease and confidence.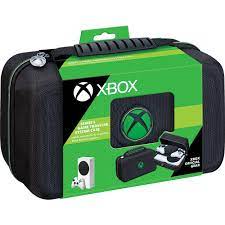 If you often find yourself taking your Xbox Series S console on the go, say to a friend's house, then you no doubt can already appreciate just how much a good carrying case – particularly one specially-designed for the Series S – can simplify your life. And this here is the perfect solution: the RDS Industries Xbox Series S Game Traveler System Case. It stores and protects all your Series S gear – console, two controllers, cables and power cords.
In celebration of Xbox's 20th Anniversary, Microsoft and adidas have teamed up to release a special edition of the Forum Tech Boost. These sleek shoes update an iconic style with modern adidas technologies and some serious Xbox-inspired flair.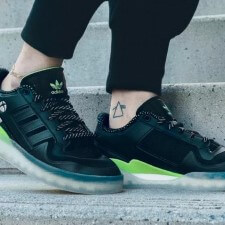 You are going to need a little personal swag to go with all that gaming goodness. What better way to add some flair to your everyday look than with these sick kicks? Celebrate 20 years of Xbox and look cool doing it.
Inspired by the look and feel of the PS DualSense™ wireless controller, the Backbone One gives users tactile controls to enhance their gaming experience on iPhone®. Pair with the PS Remote Play App and you can play your PlayStation® games anywhere* with ease. Simply plug your iPhone® into the Backbone One and start playing.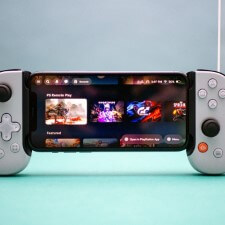 Though Sony's Remote Play for PlayStation isn't anywhere near as robust as Xbox Cloud Gaming, the news is that Sony is looking to drastically expand its mobile game streaming offerings over the next few years. And that's why you are going to need this latest, PlayStation-oriented controller from Backbone.
Charge or display your Xbox Wireless Controllers with this officially licensed Dual Charging Station that eliminates the cost of replacement batteries. Included are four battery doors (two for Xbox Series X|S / two for Xbox One) plus two 1100 mAh rechargeable batteries for up to 40 hours of gameplay*. To charge, simply click controller down on the Charging Station and monitor for LED color change from amber to white. When fully charged, click up to store. Focus on the game and not on your battery life.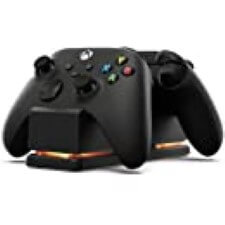 Say goodbye to those AA batteries with the PowerA Dual Charging Station for Xbox One and Series X|S consoles. This will save you money in the long run. Not to mention it will help tidy up your gaming space. An essential item for any Xbox fan.
Wrap up
There you have it: the best back to school gaming accessories 2022. Which items featured here are you most excited about? Will you be purchasing any of the back to school gaming accessories? Let us know down in the comments. And happy gaming – um, we mean studying.