The first reviews for Cyberpunk 2077, one of the most-anticipated games of 2020, have been published yesterday and they're quite polarized. Following the blockbuster success of The Witcher 3 which crossed 50 million sales earlier this year, developer CD Projekt Red had a lot of pressure on its shoulders to deliver another iconic RPG, especially since Cyberpunk 2077 has been hyped to the extreme since its original announcement back in 2012.
If The Witcher video games series was based on a series of novels and short stories that started in 1993, Cyberpunk 2077 is based on a dystopian tabletop RPG launched in 1988. The game is set in Night City, a large American city entirely created by CD Projekt Red, and the developers obviously spent years on the meticulously crafted open world where players should be able to spend hundreds of hours.
Cyberpunk 2077 has been delayed several times, and CD Projekt Red also took some flak for breaking its promise to stay away from the crunch issues that have been plaguing the development of so many AAA games in recent years. Despite the ongoing hype, there's definitely some controversy about Cyberpunk 2077, including the way the game deals with nudity, trans people, drugs, and more, though the developer deserves credit for not shying away from adult themes.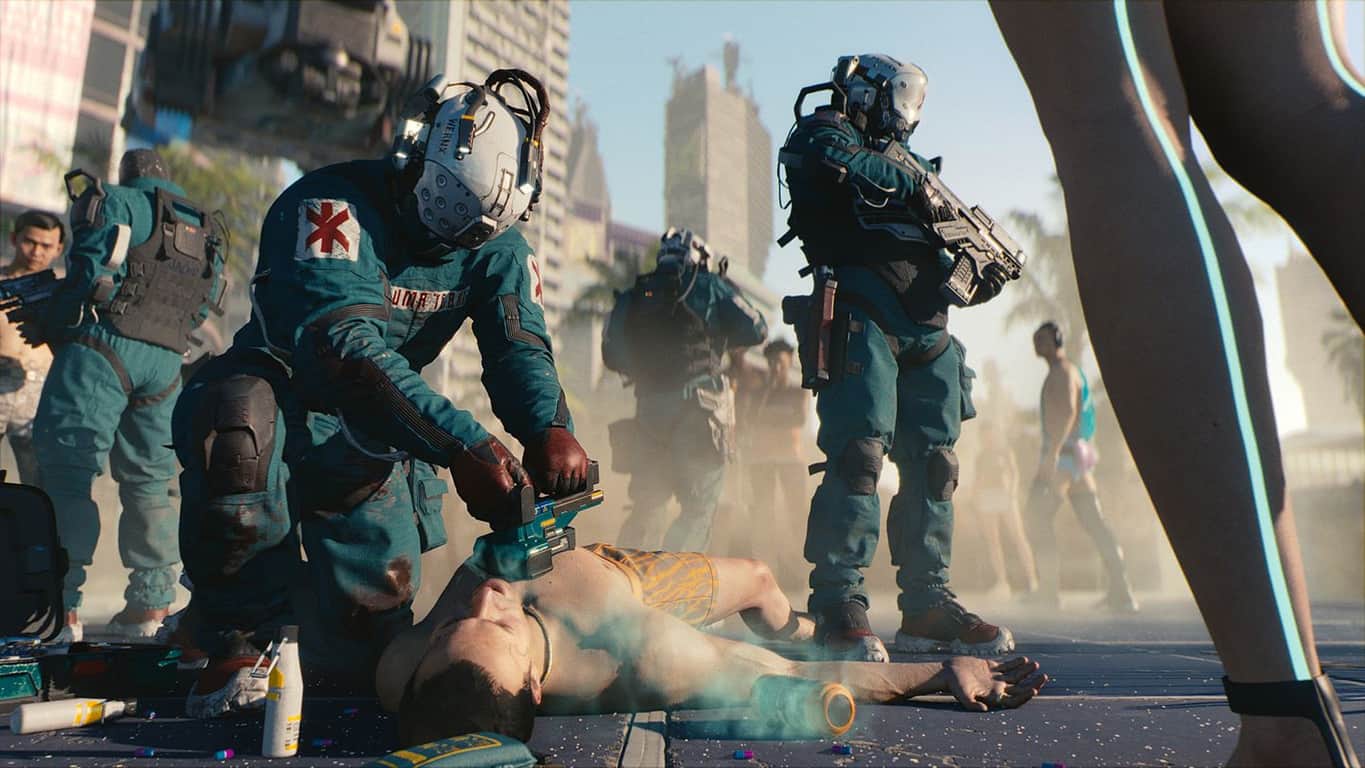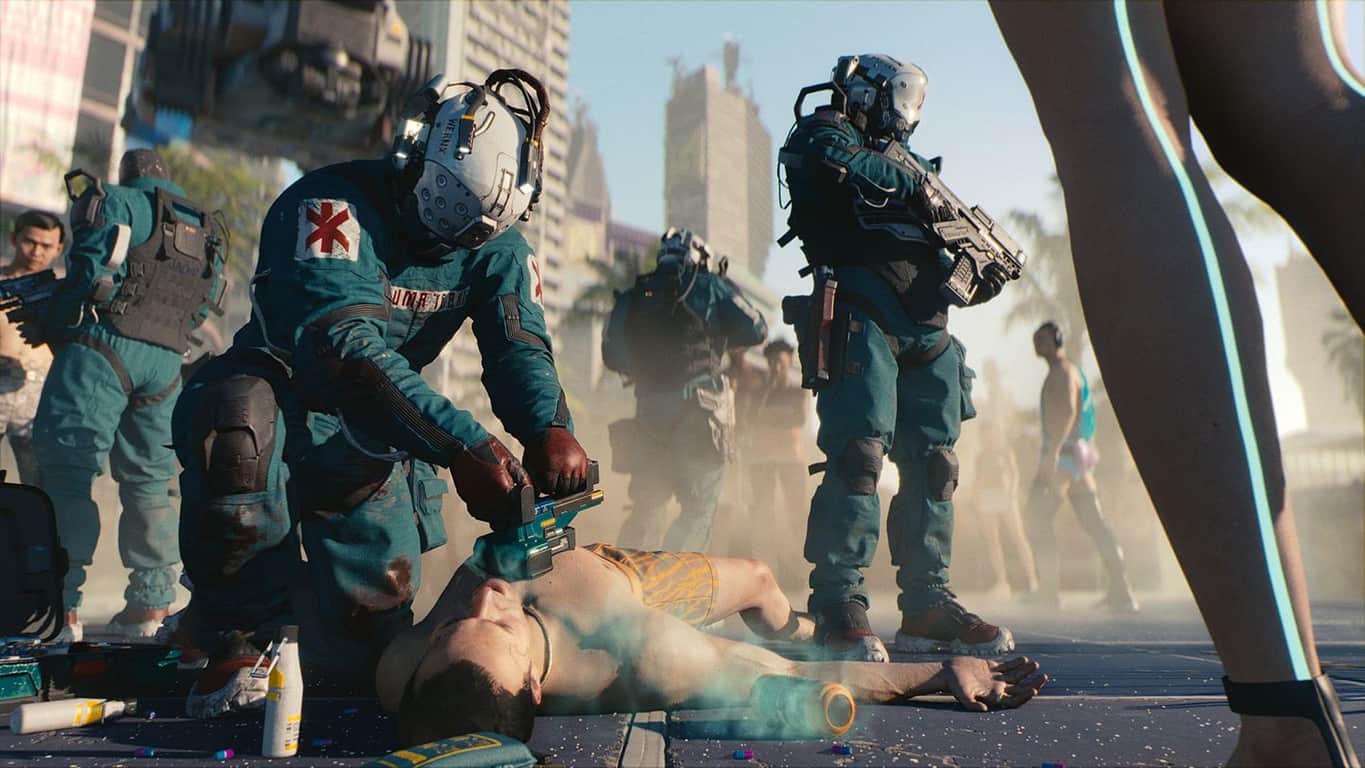 As of this writing, the PC version of the game received widespread critical acclaim with a 91 score on Metacritic, though several reviews have pointed out the huge amount of bugs still present in the game despite the multiple delays. Cyberpunk 2077's RPG mechanics also don't appear to really revolutionize the genre, though there's nothing really wrong with that.
While Night City may likely appear to be intimidating at first, many reviews emphasized that the megacity is a true work of art. Carolyn Petit from Polygon had one of the best descriptions of it:
To its credit, the Night City of Cyberpunk 2077 is not just an amalgamation of imagery lifted from other influential sources, but an original creation that incorporates many signifiers of cyberpunk genre flavor (lots of Japanese kanji in neon, airships slowly drifting through the sky) while also feeling like a place we haven't seen before.

Steam may issue forth from every surface, but this isn't the shadowy aesthetic allure of Blade Runner. Night City is something altogether uglier and more chaotic than that, with its skyline of awkward megabuildings resembling a landscape assembled by a child out of chunky toy blocks.
Cyberpunk 2077 is CD Projekt Red's first game that plays out in first-person, and gamers will be able to customize pretty much everything about V, the player controller protagonist. While The Witcher 3 series had a charismatic main character with Geralt of Rivia, Cyberpunk 2077 has Jonny Silverhand, a supporting character played by A-list actor Keanu Reeves. As expected, the movie star did a great job at making Silverhand a great sidekick.
"Keanu Reeves, known as Johnny Silverhand, is the one constant in every "Cyberpunk" playthrough, and probably the game's best hook for its story. Reeves steals every scene he's in, and dominates the game in ways I once again won't dare spoil. Cyberpunk's most objectively great quality is that it contains hours and hours of an extremely committed and multifaceted performance from Keanu Reeves. His starpower and presence is not wasted here," wrote Gene Park from The Washington Post.
Among the not-so-positive reviews, Kotaku's Riley MacLeod pointed out that the developers may have been too obsessed about trying to be edgy, and that can ultimately hurt the storytelling and gameplay. "It tries too hard, stuffing itself with a tangle of complicated roleplaying game systems; with so many cyberpunk tropes, plots, and slang; with neon and holograms and so many in-game ads, most of them for sex; with car chases and hacking and corporate espionage and double-crossing powerful people; with a world where the human body is made obsolete with money and technology, while also chewed up and spat out for the sake of capital," wrote MacLeod.
Jeff Grub from Venture Beat also explained why despite CD Projekt Red's ambition to push boundaries, Cyberpunk 2077 is probably more like a synthesis of the best open-world games from the past couple of years.
What Cyberpunk really is, however, is a big open-world action role-playing game. What it's not is a look at gaming's future. Instead, it feels like a summation of where we've come in gaming since the Xbox 360 generation. It feels like a game built by people looking around to see what works — like Grand Theft Auto's open world, Watch Dogs' hacking, Assassin's Creed's quest-filled maps, Fallout's combat and character progression, Mass Effect's dialogue system, Batman: Arkham Knight's crime scene investigations, and every games' skill trees.
It's very rare to see games launching in a non-buggy state these days, and a huge open-world game like Cyberpunk 2077 could probably have stayed a couple more weeks in the oven. "This game is boiling over with glitches, particularly toward the game's climax. As the game neared its end, every main character of the game was touched by some hilarious, scene-breaking glitch — including the very final shot of the story before the credits rolled. Whether this world holds together is a question I just can't answer yet," explained Gene Park from The Washington Post.
It's worth noting that CD Projekt ReD didn't provide codes for the Xbox One and PlayStation versions of the games to the media. The publisher also asked all testers to not use their own gameplay videos in reviews, probably to prevent bugs and glitches from becoming viral ahead of the game's release. The PC version of the game supports ray-tracing and seems well optimized, though performance on consoles remains a mystery. As a reminder, a true next-gen version of Cyberpunk 2077 for Xbox Series X|S and PlayStation 5 consoles won't be available until next year, and we hope CD Projekt Red will share more information soon.
Last but not least, Game Informer pointed out today that Cyberpunk 2077 can be hazardous for gamers prone to epileptic episodes. As it turns out, the game includes epileptic triggers in several zones where flickering lights are used. "During my time with Cyberpunk 2077, I suffered one major seizure and felt several moments where I was close to another one," wrote Game Informer's Liana Ruppert.
As game developers have been slowly but surely learning to make their games more inclusive, this is a clear misstep from CD Projekt Red and we hope this is something the developers will fix. In the meantime, if you're prone to suffer from epileptic episodes, it's probably best to play the game with caution.
Cyberpunk 2077 will be available on November 10 on Xbox One, Playstation 4, Google Stadia, and PC, and we'll publish our hands-on with the Xbox One version later this week. We'll be comparing the differences between the Xbox One S and Xbox One X versions in backwards compatibility mode, and we hope to publish our full review soon.