Based on the iconic survival horror video game franchise, the Resident Evil Netflix adaptation premiered on July 14, 2022. The show alternates between two timelines in 2022 and 2036. In the former, twin sisters Billie and Jade move to New Racoon City with their father Dr. Albert Wesker when he takes on an executive position at the Umbrella Corporation. There the girls stumble onto the companies' dark secrets as the T-virus breaks out.
In the show's present time of 2036, the virus has reduced humanity to a scattered collection of walled havens surrounded by six billion "Zeroes" who have been turned to flesh-eating zombies by the virus. The show starred Ella Balinska, Tamara Smart, Adeline Rudolph, Siena Agudong, Paola Núñez, and Lance Reddick.
It was revealed in August that Netflix had not opted to pick up a second season for the show, ending its run. This was due to lower than expected viewership and a generally underwhelming audience reception. However, during the week of the show's premiere it was the second most streamed on Netflix globally, and was in the top ten in 92 countries.
Resident Evil Episodes
Welcome to New Racoon City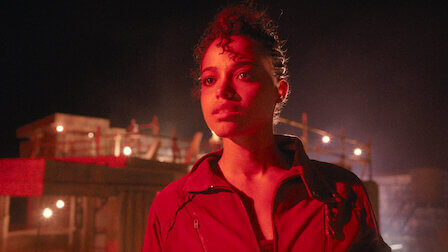 While on a research mission, Jade crosses paths with a gang of scavengers. Years earlier, Jade and Billie try to make a fresh start in New Raccoon City.
The Devil You Know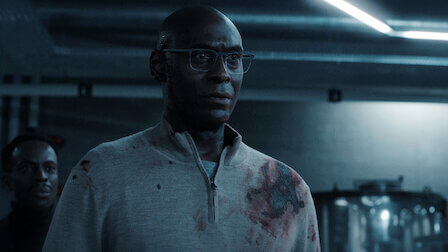 To elude Umbrella, Jade seeks help from an unlikely source. As Albert tries to cover for his daughters, Billie begins to exhibit troubling symptoms.
The Light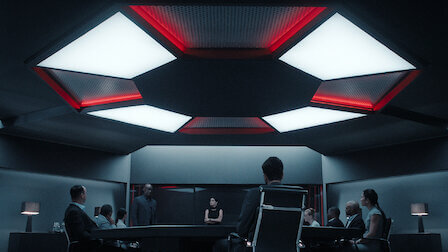 Jade helps guide a small group of survivors into the Chunnel, but terror awaits. Albert warns Umbrella about Joy's horrific side effects.
The Turn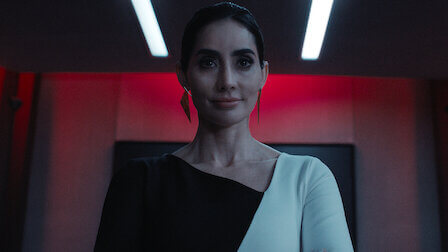 Jade and Baxter find themselves at the mercy of the Brotherhood's demented leader. Teenage Jade and Billie receive distressing news about their father.
Home Movies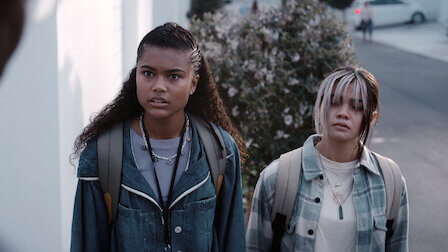 With Simon offering tech advice, Jade and Billie break into their father's laptop, where a chilling message leads them to a nightmarish discovery.
Someone's Little Girl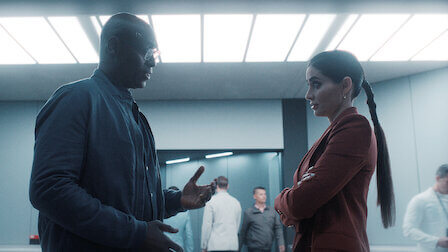 Following a shocking reunion, Jade finds her way back to her family. Later, she and Amrita make a potentially life-altering discovery.
Parasite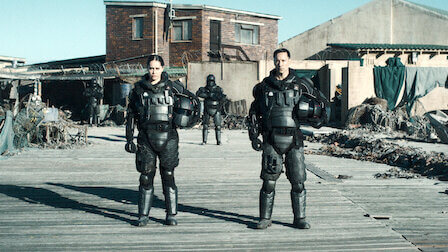 Reeling from a devastating loss, Jade calculates her next move. Years earlier, Jade and Billie learn there's more to their father than ever imagined.
Revelations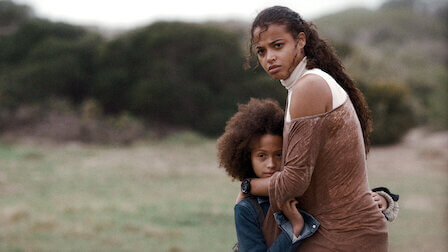 With Umbrella forces closing in, Jade encourages the use of a monstrous weapon. Teenage Jade enlists Simon on a fateful mission into Umbrella's HQ.
While we sadly won't be getting a second season of Resident Evil, fans of the landmark franchise can still head on over to Netflix to watch Season 1.
Featured image via collider.com.