This month is quite a busy one for Microsoft's Xbox Game Studios Division. No less than four new Microsoft games are coming this month, and the company kicked things off pretty nicely yesterday with Microsoft Flight Simulator, which went to become the highest-rated Microsoft game in years. Battletoads, which will be released tomorrow, August 20, plays in a whole different category, and you have to wonder if Microsoft gave it the best chances to make an impact after shipping it so close to a juggernaut.
Battletoads is one of Rare's oldest franchises, with the first game being released on the Nintendo NES back in 1991. The beat 'em up series really shined on Nintendo consoles in the nineties, with Rare releasing a couple of other Battletoads games for the Game Boy and the SNES. There hasn't been a new Battletoads game since the release of Battletoads Arcade in 1994, though the franchise managed to reach cult classic status over the years.
Side-Scrolling beat 'em up games really saw their golden age in the nineties, where Rare's notoriously difficult Battletoads games had to compete with other popular franchises such as Double Dragon, Final Fight, Streets of Rage, Teenage Mutant Ninja Turtles, and more. Fast forward to 2020, this genre is apparently still popular as we've seen with the recent release of Street of Rage 4, which is currently available on Xbox Game Pass for Console and PC. It seems like a good time to bring the Battletoads series back to life, though this new game is being developed by Dlala Studios, with the assistance of Rare.
Battletoads was first announced at E3 2018 as a reboot of one of Rare's oldest franchises, and the game was initially expected to ship in 2019. After Microsoft showed the game again at gamescom 2019 and X019 last year, the August 20, 2020 release date was officially announced last month. Battletoads is clearly not a big budget game like Microsoft Flight Simulator, but Dlala Studios has apparently made good use of the additional development time to improve the game's hand-drawn cartoon art style and create lots of cutscenes with professional voice acting.
To be honest, this focus on story-telling often feels a bit odd for a beat 'em up game. There are indeed a lot of cutscenes in Battletoads, and you can clearly see Dlala Studios' ambition to create an entertaining, family-friendly cartoon game with some funny moments. The game's sense of humour may probably not resonate with all adult players, but fortunately, you can skip all the cutscenes if you prefer to focus on the button-mashing action.
This new Battletoads game once again features Rash, Zitz, and Pimple, the three toad warriors from outer space who can morph parts of their bodies to smash enemies. The Dark Queen, the antagonist of the previous Battletoads game is also still there, and the game continues to mix different gameplay styles with platforming levels, obstacle courses, space shooting, and more. The action is also punctuated by boss fights, puzzle sequences, and various hacking mini-games that require some real dexterity.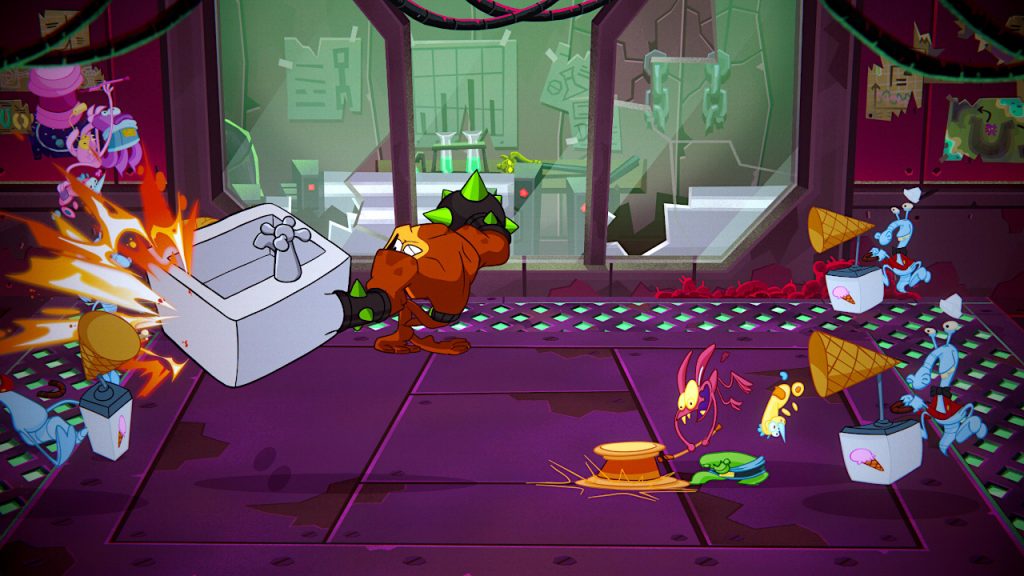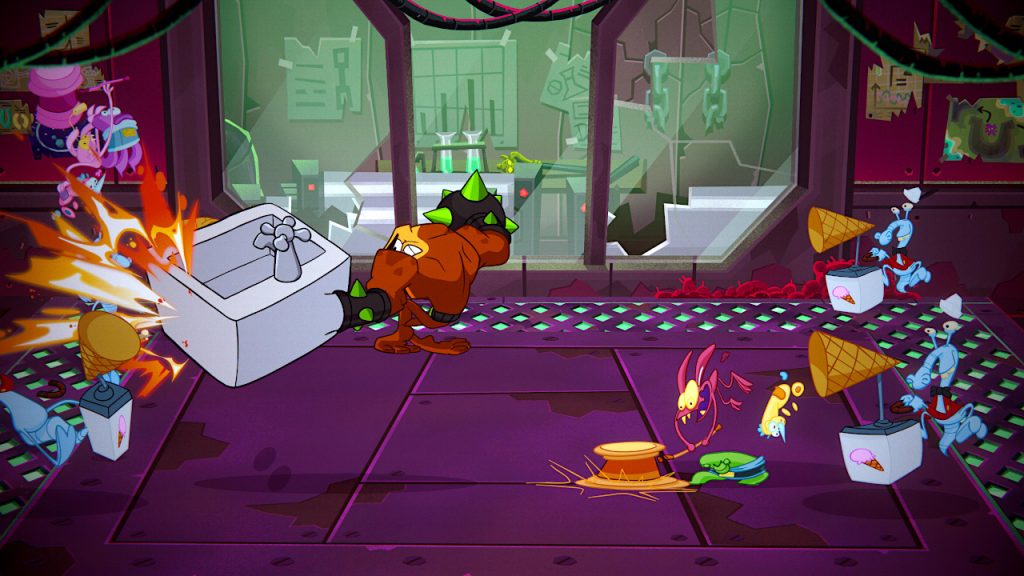 Each toad has unique morph attacks and characteristics. Rash, the toad with the cool sunglasses is the most-balanced character, while Zitz is fast but weak and Pimple compensates his slowness with powerful punches. If you play solo, you can switch between the three toads on the fly using the d-pad, and having three characters available at all times makes the game less difficult than previous episodes. When one of your toads has been knocked out, you just have to wait for their health bar to recharge in the background before you can use them again in battle.
The game is even easier in local co-op, which supports up to three players (unfortunately, Xbox Live multiplayer is unsupported). You can revive your buddies when they have been knocked out, and you and your friends should have much less trouble fighting off the waves of enemies that the game will throw at you. Battletoads also offers frequent autosaves and different difficulty levels, and you can also count on a series of tutorials to explain you the control scheme that will often change depending on the genre you will be playing level-to-level.
The combat gameplay is pretty simple: You have one key for basic attacks, another one for powerful Morph and Charge attacks, as well as another button for the Launcher attack to throw enemies in the air. The amphibian heroes can also use their tongues for various purposes including grabbing enemies, spitting gum at them, and eating flies to restore health. The right trigger also allows you to dash to avoid enemy attacks, and this will be very useful when you'll need to fight off five or more enemies at once.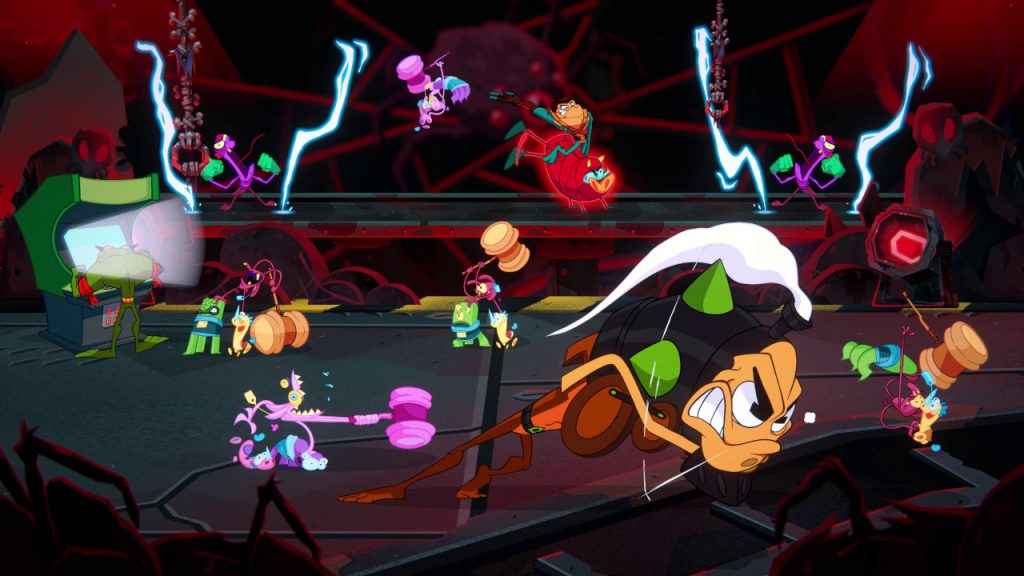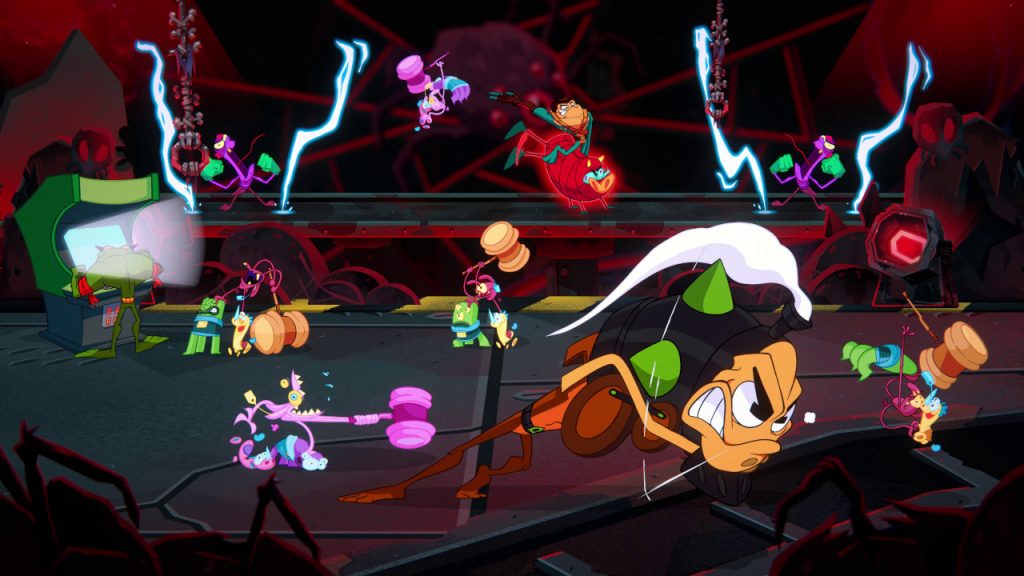 The random button mashing won't work on some enemies that won't be vulnerable after being knocked out by a charge attack. The game can also become really challenging when you're facing multiple enemies using ranged attacks, or other foes using the environment to create zone damage. In these cases, the dash move and the toads' various tongue abilities become really essential, especially when you're playing solo.
Overall, Battletoads is a competent brawler, though the classic beat 'em up levels can quickly become repetitive. You'll basically be moving from one area to the next with different waves of spawning enemies, and the action is only slowed down by various puzzles and mini-games that can be more annoying than anything else. But again, Battletoads is a game that mixes different genres and challenges, and the vehicle and space combat sections should cater to the different skills of everyone.
This Battletoads reboot doesn't do anything special to reinvent an old genre, but it doesn't really need to. It's not that easy to bring old franchises back to life, and Dlala Studios deserve credit for making an accessible game that's fun to play in co-op. The hand-drawn art style is also a labor of love and something that we rarely see in video games these days.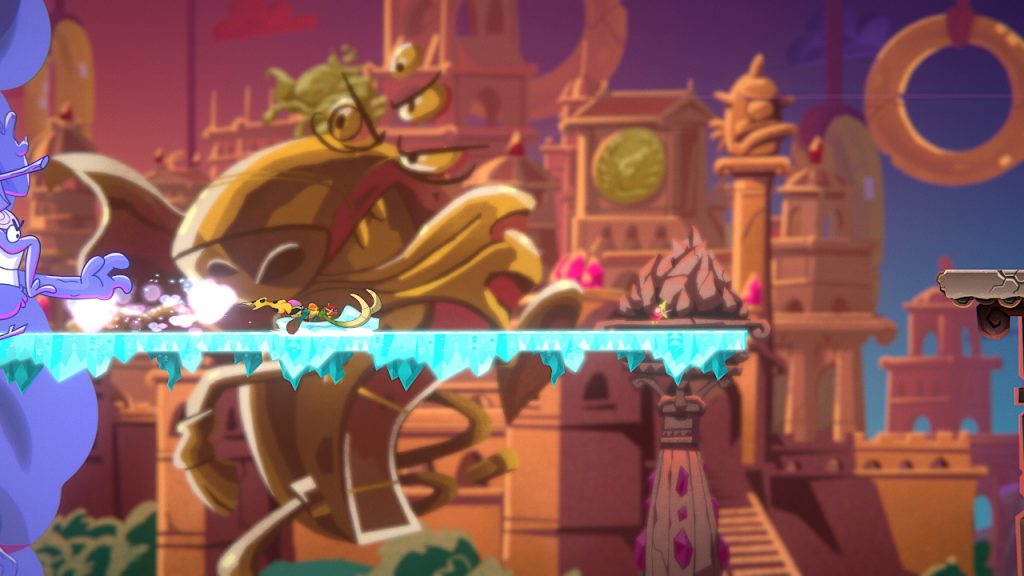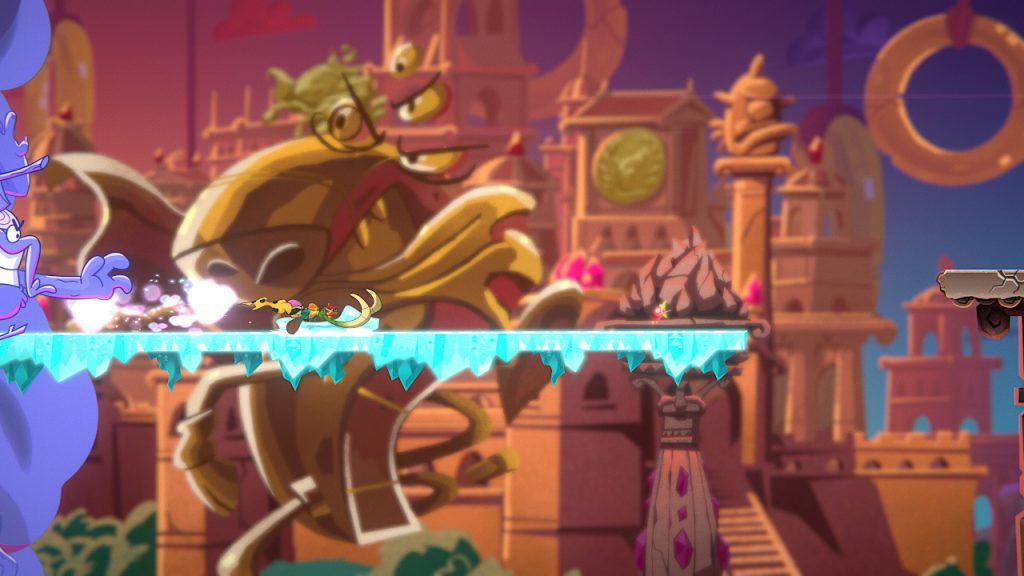 Battletoads may not be game of the year material like Microsoft Flight Simulator is, but it's great filler content for Microsoft's Xbox Game Pass subscription service. It's just bit unfortunate that it may go unnoticed in the sea of new Xbox Game Pass games coming in the next couple of weeks.
Battletoads will be available tomorrow on Xbox One, Windows 10, Steam, and Xbox Game Pass. The Microsoft Store version supports Xbox Play Anywhere, which means that you can buy it once and it play it for free on both your console and PC. If you have yet to subscribe to Xbox Game Pass Ultimate, we remind you that you can get your first month for just $1 and enjoy other upcoming Xbox Game Studios titles such as Tell Me Why and Wasteland 3 on day one.
For nostalgics, the Rare Replay anthology, also available on Xbox Game Pass, includes the original Battletoads game released on the NES in 1991, as well as the Battletoads Arcade game from 1994. The latter, also known as Super Battletoads, was notorious for its gory effects and weaponry, and it's fun to see how the 2020 reboot went in a completely different direction.